Subject:
ICE ROCK MINING.. having just ended it's SECOND ICO (ROCK 2), is repeating a very troubling pattern of behavior ..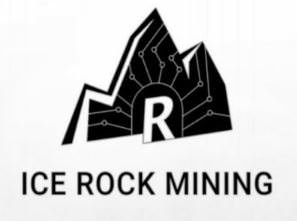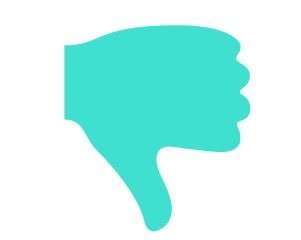 Ice Rock Mining held its first ICO, called ROCK 1, early last year - at the end of that ICO, they immediately announced that they would have a second round of fund-raising (ROCK 2); investors were disturbed by this as mining contracts were not being made available for them to spend their "ROCK" tokens on and already ROCK 2 was being planned. To appease investors, a very attractive exchange rate was provided for investors to exchange their ROCK 1 tokens for ROCK 2, but those who absolutely wanted to use their ROCK 1 tokens for mining were given that option for a very short period of time - this was done only on their Telegram channel, and not publicly and obviously via their website.
Fast forward to today, after a successful second round of funding, with many millions raised, investors who were giving their support since the first ICO eagerly awaited an IMMEDIATE commencement of mining, as they now switched the model from the purchase of contracts, to a per token share in the overall revenue of mining operations. However, we now hear mention of a "ROCK 3" .. a third ICO, and again we hear mention that there will be a token swap available when that gets underway.
Another troubling fact - a random poll of those who purchased contracts with their ROCK 1 tokens give unanimous feedback that their payments are sporadic and smaller than expected. There are not that many that actually went this route, as most happily chose to exchange their tokens to ROCK 2.
The real red flag went up last week, when ICE ROCK decided to hold a "vote" on three different options related to use of funds raised in ROCK 2 .. whether all should be committed to current available miner technology, a portion thereof, or to wait for the next generation to be released. The strong signal sent by the founders was that they thought that 'waiting' was the way to go .. but anyway, the vote took place.. and the supposed result was that only a small portion of available funds would be spent on current tech, and the rest withheld until the new technology is available
We believe that this result is highly suspect .. the vast majority of Telegram channel members voiced a clear desire to have mining commence, at full capacity, as soon as possible. Now, it is a well known fact from behavioral economics (see: Stanford Marshmallow Experiment) that people when faced with the potential of immediate reward will not defer the opportunity for the "possibility" of improved rewards later. Given the thoughts and feelings expressed by Ice Rock investors in the Telegram chat, this was most definitely the case .. they waited over a year to realize return on their original investments .. so the result of this 'vote' does not make any sense.
Conclusion
We believe that mention of a ROCK 3 ICO, when full-capacity mining and dividend payments are not occurring is a very dangerous thing for investors. We believe that the plan will be to use only a small portion of raised funds for miners, then wait until people begin to burn out .. then give them the option to exchange ROCK 2 tokens for ROCK 3, thus 'disappearing' the money raised, as was the case in 'ROCK 1'. We suggest that investors push for more accountability and action on the part of Ice Rock, and demand that they receive return on investment now/asap, rather than later.