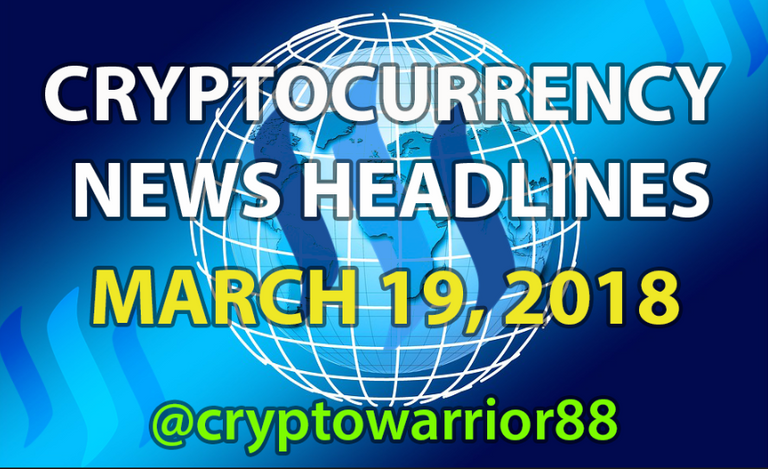 G20-FSB Refuses Calls For Regulation Of Cryptocurrencies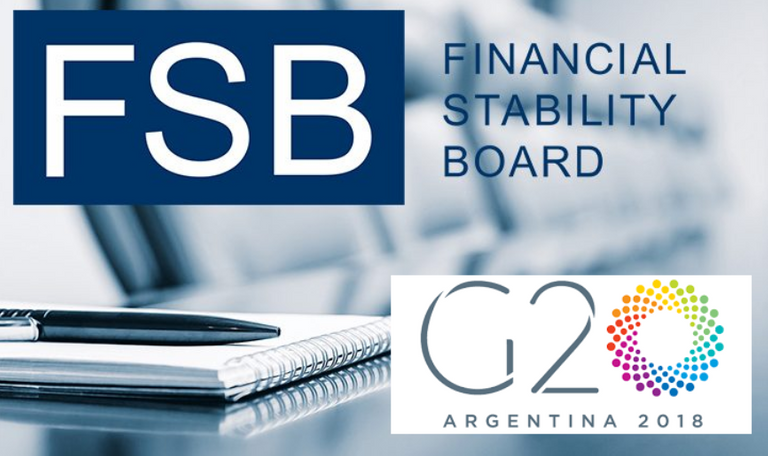 The Financial Stability Board (FSB) which organizes financial regulation for the G20 countries has rejected calls from a number of countries who called for cryptocurrency regulation.
However, FSB still emphasized the need to monitor these fast evolving technologies which is a part (1%) of the gross domestic product globally, through greater international coordination.
The president of FSB Mark Carney said that currently, crypto-assets are not a risk to the global financial stability.
He also stated that FSB will only focus on the current existing rules rather designing new ones.
---
Bitcoin Hitting $91,000 By March 2020, Tom Lee Predicts
Basing on how Bitcoin performed in the past dips, Tom Lee of Fundstrat predicted its price to reach 91,000 USD by March 2020.
Lee and Fundstrat has utilized their impressively compiled database, graphs and statistics of Bitcoin to visualize long-term and short-term trends.
Currently, Lee has created a new graph that shows Bitcoin's 4 declines of 70% or more since year 2010.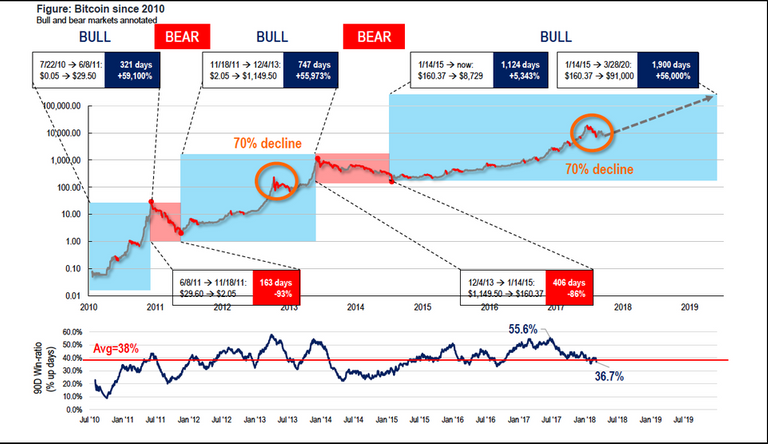 Credit: Forbes
They have come up with the 2020 figure by using an average of the percentage gained in price following each dip.
The report also shows that Fundstat is strategizing on cryptocurencies that are more established.
---
Bitcoin Is Now Available For Trading In One Of Wallstreet's Most Secretive Trading Firm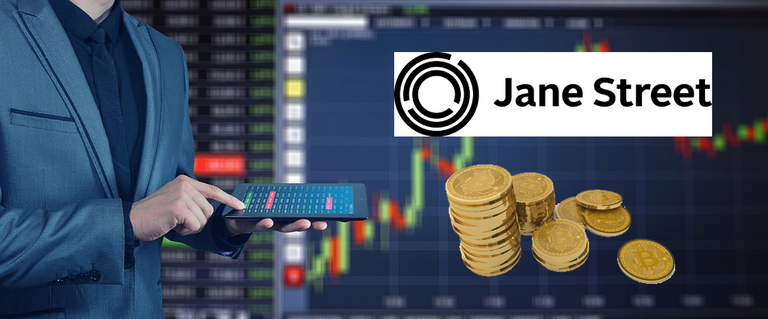 Jane Street Capital, one of the most secretive and high-tech investment companies in Wallstreet, has announced today that it has been trading BTC these days.
Arbitrage opportunities in Bitcoin and other cryptocurrencies are very attractive to firms like Jane Street because there are very high spreads on different cryptocurrency exchanges.
Global Bitcoin exchanges can have an arbitrage opportunity of as much as 10% between every trading platform.
Jane Street has not provided on the report on how they have been trading Bitcoin but clears that they will continue trading so long as cryptocurrencies continue to be hot.
---

Billionaire Investor Peter Thiel Is Bullish On Bitcoin And Touts It As Digital Gold / For The First Time In History, The US Congress Includes Cryptocurrency In Its Joint Economic Report
Filipino SEC Slapped Down A Cryptocurrency Investment Firm Promising 200% Returns / Cryptocurrency Mining To Be Legalized In Ukraine As An Economic Activity
carVertical Made Partnership With BMW Group In Creating The First Ever Connected Reports / Abra, A Bitcoin Mobile Wallet App, Adds Support To A Total Of Seventy Fiat and Cryptocurrencies
---