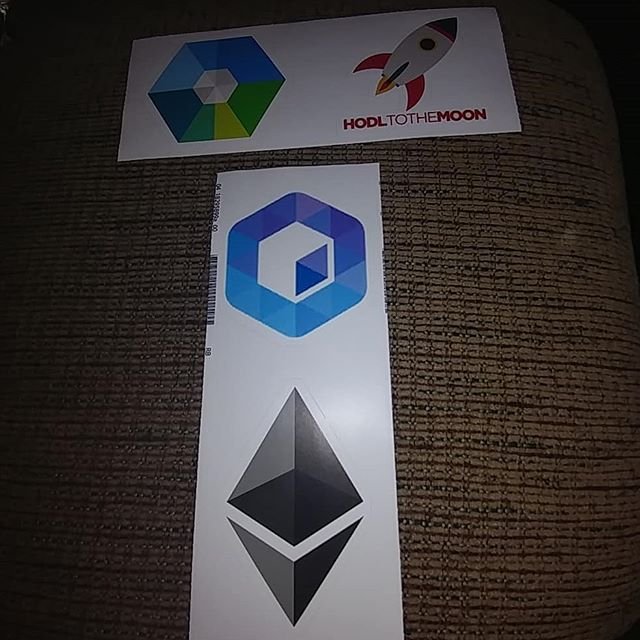 So I'm new to all this and jumped balls deep into cryptocurrency in early december. My buddy at work told me that I should get into it and it's easy money. I said sure why not I buy stupid shit with my money all the time why not try and make a few bucks in something new. I got a 500 ripple for about $1.01 and quickly got more i was hooked with the cryptobug.
I was watching my profits just grow and grow. Once I saw xrp hit over $3 and had over 1000 I was like is this like a bubble (I'm used to trending bubbles with collecting comics and pump and dumps from comic books). Not knowing anything about the the whole cryptospace I waited 2 days and saw it falling. I made the choice to seek out what ripple was all about and decided the supply was to big to sit on if I was left holding the bag. So like any smart person I flipped all my ripple into ethereum and diversified my holdings.
I'm still stuck with 20 xrp because they will forever be locked in my ledger nano S. I got a bunch of different altcoins after researching by youtubers, blogs and coinmarketcap. It's also key to check and read the whitepapers and road map of a company when investing with your hard earned money. Also check to see if they have any social media presences saying "hey were here and working and not just jerking you around to take your money!" I wanted to educate myself where the hell my money was going. The next hot tip I got was from the same buddy at work about rai blocks. I waited a week to see and they were climbing in price. I knew they would be going on binance and was like I need these before they climb higher in price.
I learned my first lesson of fomo (the fear of missing out) and got quite bullish on them and snapping them up off of bitgrail at 22-33 over a few days. Well I never noticed bitgrail screwed up one order and gave me double rai blocks but when I heard all the fud about bitgrial not allowing people to transfer out the coins I freaked out. It took them over a week to reply saying there was an error and I had to pay .4 something eth to access my funds. That's not cool just take back what I never ordered and call it even well they won't (and with the current price being about $10ish I'm set with dumping more money into it)
Then I heard about Neblio! I was like less than 13 million coins that you can program in over 5 langues and be used to make daps off it I was sold. I jumped on that train to and fomoed hard from 22-36. I watched NEBL go over $60 and was like everyone else #whenlambo but I Hodled. I am still happy with the amount I kept and when the market kept dipping I brought more thinking it can't go any lower. I did that 3 times and boy was I wrong not only did it dip below $10 I was furious at myself. I was mad because if I waited I could have gotten more but didn't want to lose out on a good price.
I also love Neblio because of the ability to stake my NEBLs and get 10% a year back on my amount of coins that I'm holding on to anyways. The Neblio team is ahead of the road map and it seems like it could be the next eth to me but at more affordable prices. Also allowing new companies to make their own coins off of the NEBLs they hold sounds like a winning idea have you seen the first ICO Qredits? It seems to be like a decent idea but it cold be complete shit but well have to wait and see.
I also ran into all the new bullshit surrounding buying from coinbase with credit cards and a bank account. The bank account is a risky way to gain or lose money while it takes up to a week to get your crypto from coinbase ( It takes me about 6 days for the transfer) I also was buying coins with a credit card from capital one for over a month. Then in Early January I tried to make an order off coinbase and it was declined. I had money to use and called to see why! I was told Capital One no longer will allow purchases from coinbase. So I canceled my accounts and got a much higher limit from another lender.
I am a huge believer in putting your money where your mouth is and refused to let a lender (That I pay ontime in full) to tell me where the hell I can and can't shop so I dropped them like a bad habit. So with my other credit card company things were going smoothly for half the month and then I noticed an extra charge. I called to see why and found out that they will let you shop on coinbase but you get charged as a cash advance. So now your paying for the coin the 3.9% service fee and a percentage rate to buy more coins.
I was buying up more Neo when the last dip happened and was told the order was canceled. So I called the credit card company to see wtf was going on. They said they don't decide to charge the cash advance fee but coinbase did. So I said ok I understand but I have over 2k left to spend, I was then told I could only have 95 left for cash advances. This was soul crushing but eye opening. Now more banks and credit card companies have been following suit and saying you can't buy cryptocurrencies.
So in less than 2 months I have learned so much in a small amount of time and seen a lot of changes. My next fear is being taxed on my trades that I made not knowing that they were taxable income like stocks. With more regulations I think the US Government will want a cut of the lost revenues in the crypto market space. So my next idea is just to hodl and wait a year and a day like with stocks and see if I still like the coin as much as I did when I got into it.
I also have seen some great deals on things over the past month and had to miss out but I feel better knowing this happens and not to panic sell (well with ripple I made the right choice but I should have done the same with the neblio at an all time high) but you don't have a crystal ball to see into the future so just let it ride. I look at it as play money and let it sit and grow or shrink, but if you can't afford to be doing this than stay out. I compare this to gambling mixed with stocks and only spend what you can afford to lose.
All in all I have had a great time riding this digital cash wave and can't wait to see what comes out of the blockchain revolution. I feel like it's like the early wild west days of the internet and see where it goes. I remember buying an mp3 player for over $600 as a teenager that held 7 songs and everyone thought I was crazy as hell for buying a digital music player... now you don't have cds just mp3's that you download on your phone. So who knows but I feel like in 5-10 years this will be normal as most people today don't use cash but credit and or debit cards today.
Well I hope to be making many more post about my misadventures into cryptocurrency and all the other things that entertain me. Please feel free to tell me what you think good bad or indifferent. And yeah I'm shilling Neblio hard in this post because its a company I believe in and did a ton of research into and decided for myself that I like it. I also like Neo and Ethereum but why buy 1 ethereum to make a steady gain or try and grow your money and buy a fist full to a few hundered of another coin that could potentially better, faster and more widely adopted than the current top 10 or top 5 coins a year or more from now? Just remember the current top coins didn't get to where they are by pump and dumps and hype but by what they can do to get there.
So try to hodl and get rich and I'll catch you on the flipside of the moon (lol)