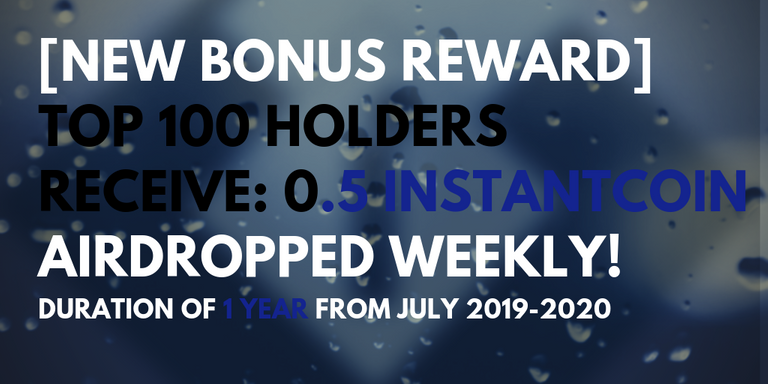 Great news for all the INSTANTCOIN hodlers out there!
From the first week of July 2019 up untill July 2020 all the top 100 holders will receive a bonus reward of 0.5 INSTANTCOIN every week in their wallet!
To be eligible to receive the rewards you will need the hold the tokens in the official waves wallet to be found here:
waves.exchange
Trade INSTANTCOIN on the Waves Decentralized Exchange(DEX)
You can search the token like on the screenshot below
or
visit the link to go directly in to the exchange:
INSTANTCOIN/WAVES

You can check the distribution to see if you in the top 100 at H2OX.IO and even claim more tokens at the faucets!
Stay updated and follow/join the
INSTAINBLOCKS■ community for much more!
Telegram Announcements
Telegram Chat
Discord
Twitter