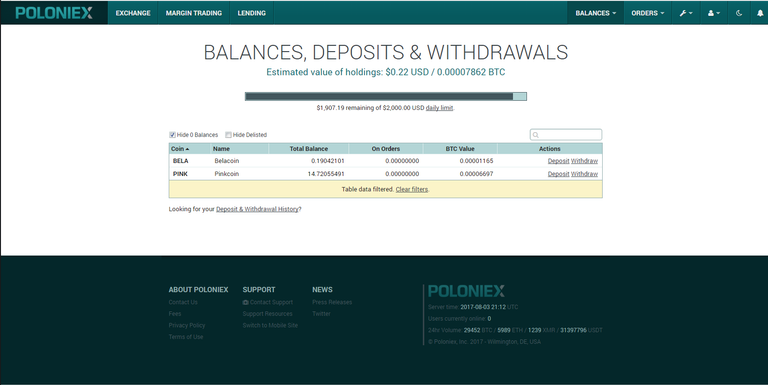 After a little stress yesterday I empty my account poloniex.
For me it's a great platform, but trust is lost.
For the moment when we give our confidence and our money the least thing would be to communicate more seriously.
To leave the users in the ignorance is not the right solution,I'm sorry Polo but you fell in my esteem.
I already knew who should not leave more than $ 100 on the exchangers all his rotten all his suspect.
Result I do not allow myself to wait for crypto certines go up, I sell everything against BTC and basta.
Poloniex my disappointment 2017 for what do not you communicate and reassure your customers?
I leave you the $ 0.22 that I have history that you bring them back to hell.
The world of crypto is made of passionners but also of son of a bitch who porffite.
Stay alert !!