Significant increase in the price of Bitcoin :
This rise is all the more remarkable as it comes after some less than encouraging news for the cryptocurrency industry, including the CFTC's lawsuit against Binance. However, investors seem to be encouraged by the broader narrative of a return to quantitative tightening and fiat money printing. From a technical standpoint, Bitcoin will need to hold above $28,800 to maintain positive momentum, but there are no obstacles in its path before $30,000. In the event of a correction, the nearest support levels are $28,000, $27,000 and $26,500.
---
Greenpeace relaunches its campaign against Bitcoin:
Interestingly, Greenpeace's campaign against Bitcoin with the "Skull of Satoshi" had a counterintuitive effect and generated a wave of sympathy from the crypto community. The skull was widely shared on social networks and became a pop culture symbol of Bitcoin.
In addition, artist Benjamin Von Wong, who had created the piece for Greenpeace, finally admitted that he was wrong about Bitcoin's environmental issues and posted a message on social media explaining how some people had convinced him. He even suggested that his skull could become a symbol of the Bitcoin network's energy transition to 100% renewable energy.
This shows that the crypto community is very attached to its network and reacts strongly to smear campaigns. However, it's important to note that Greenpeace is right on some points, especially regarding the need to switch to renewable energy for Bitcoin mining. It is encouraging to see that the share of green energy in mining is growing every day, but there is still a long way to go to achieve 100% renewable energy.
---
For years, Binance hid its connections to China, according to the Financial Times :
According to an article in the Financial Times, Binance reportedly continued to operate in China after declaring its doors closed in that country. Internal documents and discussions reveal that the company kept many employees in Shanghai, despite the Chinese government's regulatory moves to restrict crypto-currencies. Claims by Changpeng Zhao, Binance's founder, that the company should not operate in a country where crypto-currency trading is banned have been contradicted by these claims. Binance refuted the allegations and accused the Financial Times of citing "ancient history" and "misinterpreting" events. The revelations come days after the U.S. Commodity Futures Trading Commission accused Binance and Zhao personally of illegally providing trading services in the United States.
---
Ethereum developers have announced the date of the Shapella upgrade :
Ethereum developers have announced that the much-anticipated Shapella update will be released on April 12, allowing users to move their tokens from the Beacon Chain to the execution layer and introducing new features in both the execution and consensus layers. The Shapella update is a comprehensive update that combines changes to the execution layer, consensus layer and API. Users of exchanges, digital wallets and physical wallets are not required to do anything unless they are notified to take additional action by an exchange or wallet provider. Node operators must upgrade their node to the version of their Ethereum client to be compatible with the mainnet upgrade.
---
When talking about the fight against Bitcoin, Cardano's founder refers to Operation Choke Point 2.0 :
Charles Hoskinson, the founder of Cardano, recently mentioned the existence of a new "Choke Point 2.0" operation conducted by the US authorities against cryptocurrencies. This operation would be an attempt to limit the access of crypto players to traditional financial services.
Hoskinson explains that this operation is reminiscent of the tactics used during the first "Choke Point" operation, conducted in 2013 by the Obama administration against companies operating in sectors considered risky, such as tobacco or online gambling. That first operation was also aimed at reducing these companies' access to banking services.
According to Hoskinson, the new "Choke Point 2.0" operation could have very serious consequences for the entire crypto industry, by restricting the access of companies and individuals to essential banking services. He therefore calls on crypto players to mobilize to counter this new threat.
---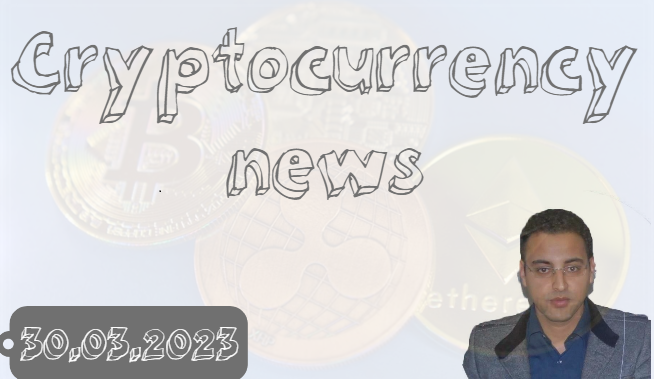 With kind regards
@Mezzane