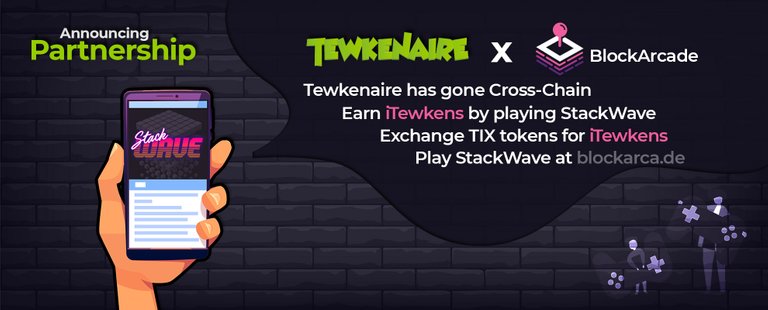 For those that haven't heard, Trevon James (YouTuber, Crypto Influencer) has launched a new dapp called Tewkenaire!
Please watch the following video to learn everything you need to know about Tewkenaire:
Earn Tewkens by playing StackWave
Starting this week the BlockArcade Prize Exchange has Tewkens up to exchange for $TIX! Tewkens are the internal tokens used for Tewkenaire. Tewken holders will earn dividends based on the buys, sells, and transfers from other users.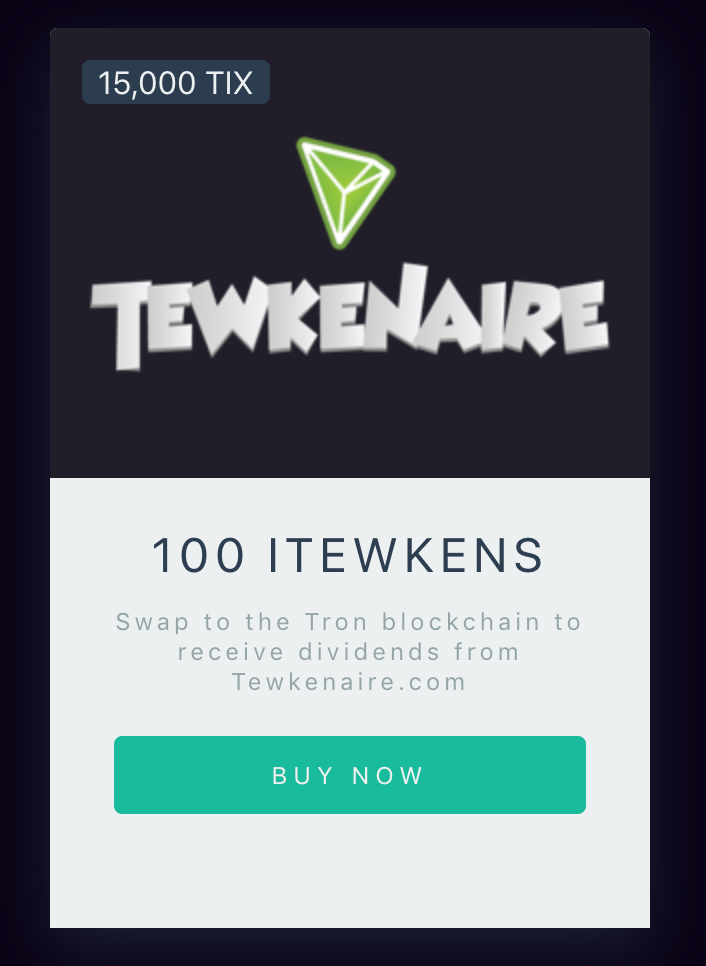 We're pumped about this partnership and the opportunity to share Tewkens with BlockArcade users, and to bring Tewkenaire users to BlockArcade (for more Tewkens).
Tewkens on IOST (ITewkens)
Tewkenaire.com is on the Tron blockchain, and BlockArcade is on IOST. You might be wondering how this is suppose to work?
We've created 2 smart contracts, one on Tron and one on IOST. We send Tewkens to the Tron smart contract, then the IOST smart contract issues iTewkens.
To go back to the Tron blockchain, to receive dividends for example, you will follow a similar process: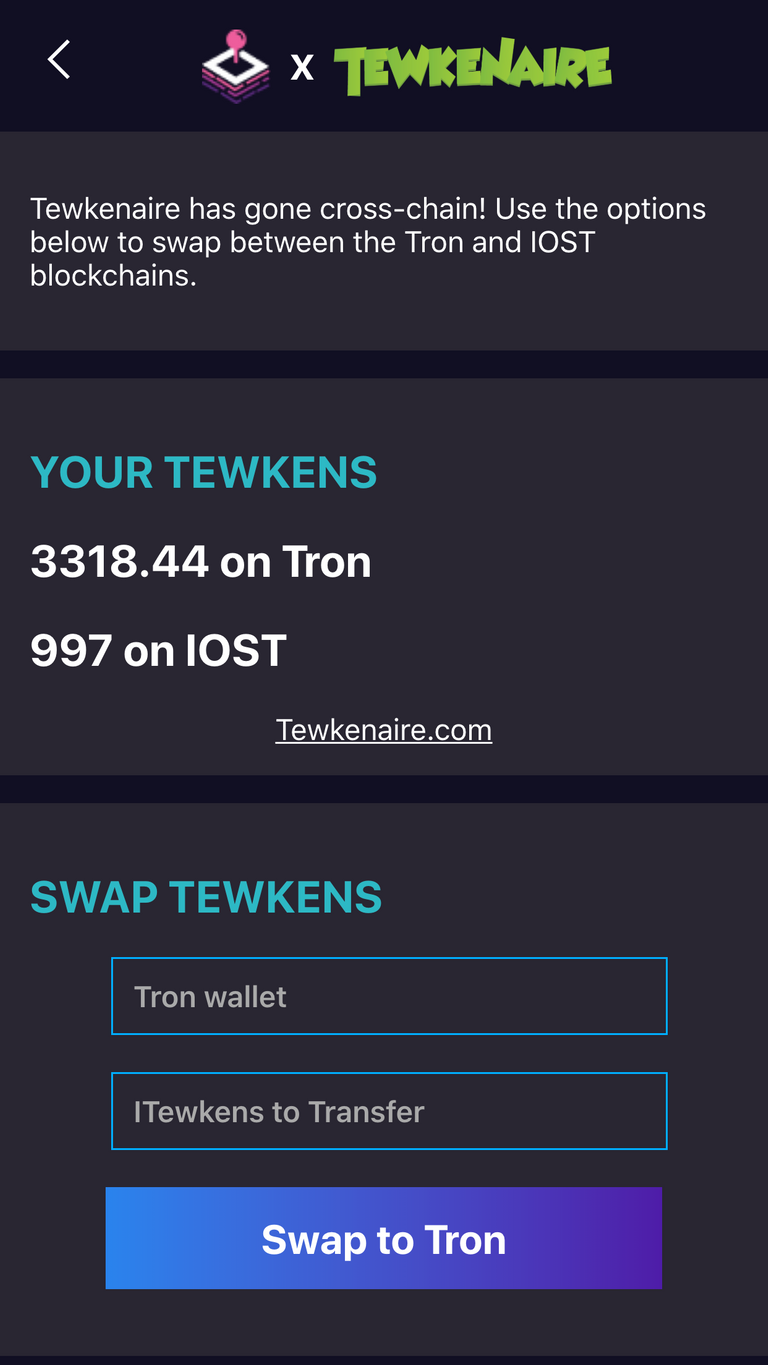 We built a special page for swapping ITewkens: https://blockarca.de/tewkenaire
Enter your Tron wallet address, the number of ITewkens to swap, confirm the transaction and you're done! After a minute you'll be receiving dividends from Tewkenaire on the Tron blockchain.
Have questions or feedback? Join us in Telegram.