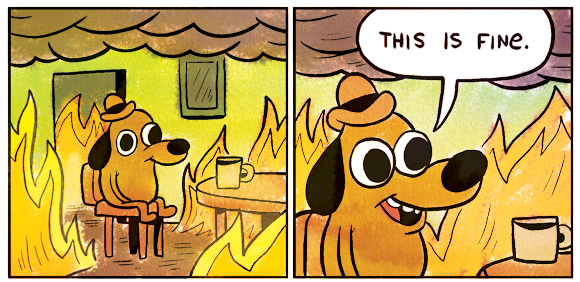 Cryptocurrency community is all but ignoring an existential risk that may radically change the whole cryptocoin ecosystem. Read on to learn more.
There were at least 4 hacks of major cryptocurrency exchanges in the last 6 months. Every time exchanges were hacked, tokens were stolen. There are suggestions, not entirely without merit, that some "hacks" were done by the owners of the exchanges.
A reasonable assumption is that personal user data at exchanges is protected at most as strongly as private keys, but probably much weaker.
It is only logical to conclude that in most cases where hackers got access to private cryptocurrency keys, they also got access to private user data.
It is also quite probable that there were a number hacks that weren't made public where hackers were not able to penetrate subsystems managing private keys but got access to private data.
See where I'm going?
At some point, database of one the exchanges containing credentials, personally identifiable information, deposit addresses, balances, withdrawal addresses and individual transactions will be leaked and becomes publicly available.
This should not be surprising to anyone. The security track record of most tech companies is abysmal. The following megacorps had their user databases leaked: Adobe, Yahoo, Linkedin, Dropbox, Tumblr, Badoo, Rambler and many others. That we know of.
Learn more about huge number of private user data leaks at haveibeenpwned.com
Let me put in the simplest terms: it is very probable that your privacy WILL be compromised.
In fact I think that nation-state sponsored hacking groups were already able to get access (probably real time) to databases of at least several major exchanges.
The leak of personally identifiable data will be aggravated by chain analysis and correlation techniques[pdf].
The fact that this threat vector is not being heavily discussed either by core teams of most cryptocurrencies nor general cryptocurrency communities is quite perplexing.
A non-exhaustive list of consequences
Fungibility of major cryptocoins is significantly reduced

Non-private cryptocurrencies stop being considered as anonymous/pseudonymous

Usage and prices of cryptocurrencies (Monero, Zcash) that have strong privacy protections soars

DEXes usage and popularity surges

Centralized exchanges usage drops

Some cryptocurrency whales become vulnerable

Major press coverage ( comparable with Panama leaks) of persons of public interest found in the leaked databases
Be prepared and improve your operations security accordingly.