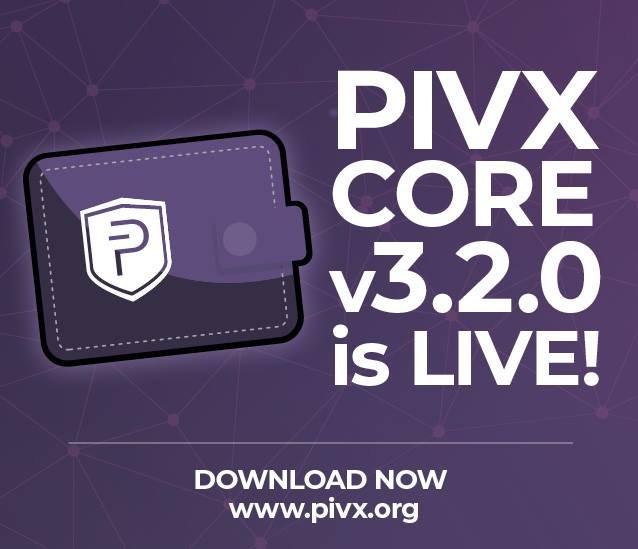 Thanks to our amazing developers:
PIVX core v3.2.0 is now live!
PIVX core v3.2.0 is a mandatory update for all block creators, masternodes, exchanges and services. Masternodes will also need to be restarted after the update.
Older wallet blocks will be rejected once 95% of rolling 10800 blocks signal the new version. Upgrading as soon as possible is recommended.
This version offers a lot of new functionality and you can read more about it in this blogpost and if you want to know even more you can visit our Gitbhub for the full release notes.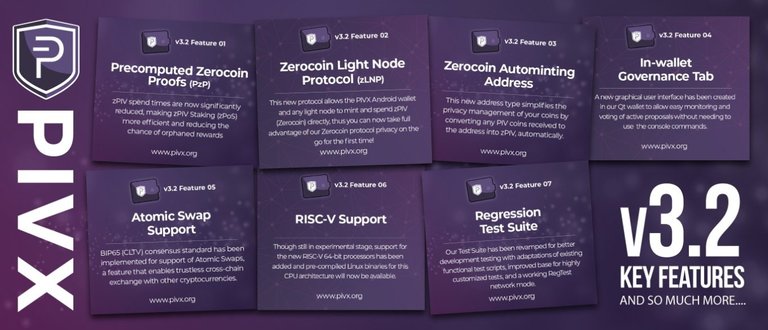 Ready to download? Visit our download section.
---
Find out more about PIVX at our website
Join our Discord
Join our forum
Follow us on Twitter
Follow us on Facebook
Follow us on Pinterest
Join the conversation on Reddit
Subscribe to our YouTube channel
To ALL PIVX community members, feel free to RESTEEM this article! Let's keep spreading the word of our amazing community focused privacy centric global cryptocurrency.
Keep it purple people!