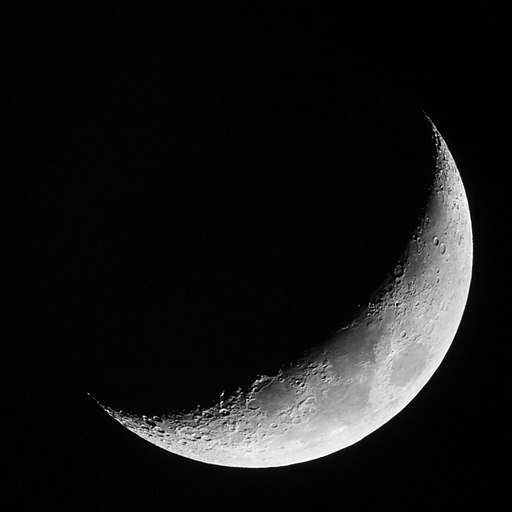 Random thoughts for entertainment purposes on cryptocurrency short term prices. This post is purely for entertainment value alone, and is not intended to represent or constitute financial advice. Always provide your own due diligence and risk management in respect to investments.
Momo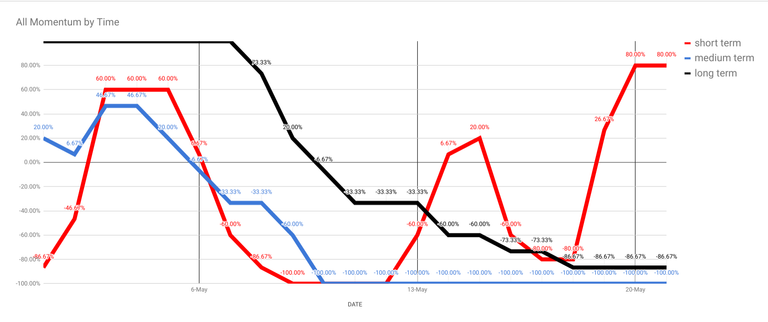 Short-term momentum is definitely upwards, but both mid and long term momentum indicators are DOWN.
Oversold/Overbought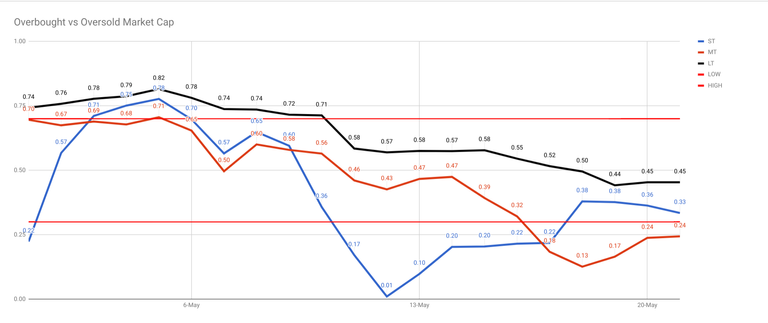 At this point, only medium-term is Oversold; short-term is moving back towards Oversold territory.
Brutal stuff - tough to know what exactly is going on the crypto space this evening. Short-term we are trending higher, but moving back to oversold territory.
Bitcoin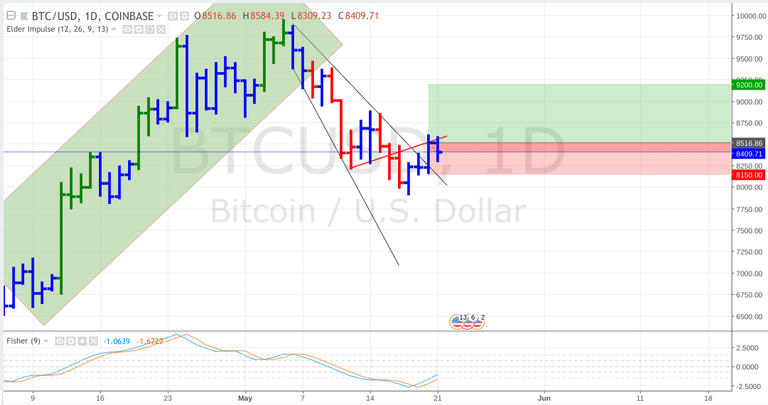 Stagnant! Just when things looked good with breakout to the topside of the descending, broadening wedge, the price hits a wall.
Ethereum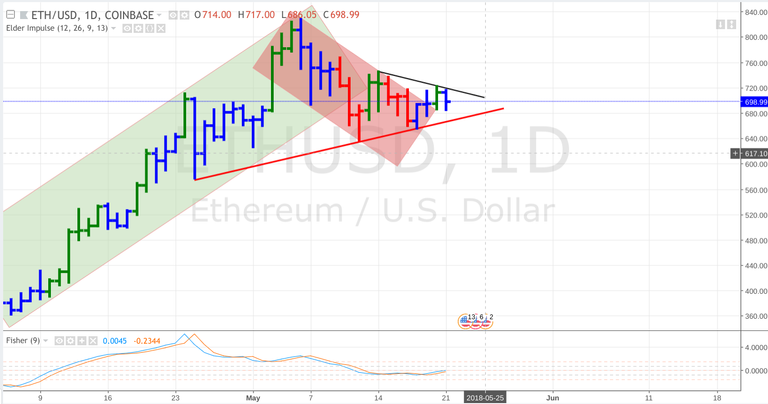 Here we see some consolidation in the symmetrical triangle. Stats look as such :
ST Momo - UP
MT Momo - DOWN
LT MOMO - UP
ST OBS - NEUTRAL
MT OBS - NEUTRAL
LT OBS - NEUTRAL
Bitcoin Cash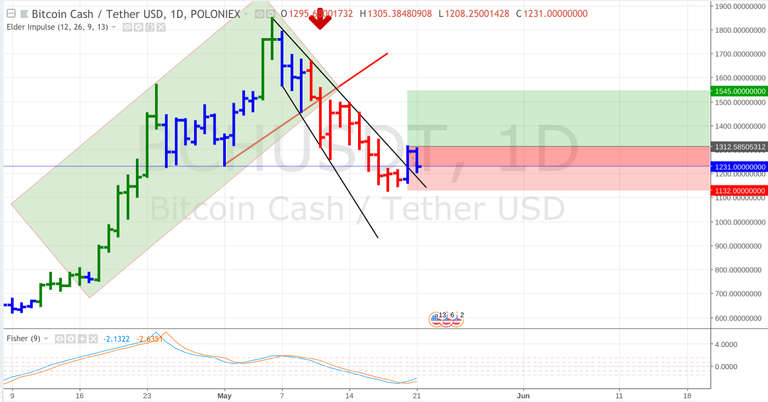 Another one hitting the wall. More of the same...stats include:
ST MOMO - UP
MT MOMO - DOWN
LT MOMO - DOWN
ST OBS - OS
MT OBS - OS
LT OBS - NEUTRAL
Litecoin the Laggard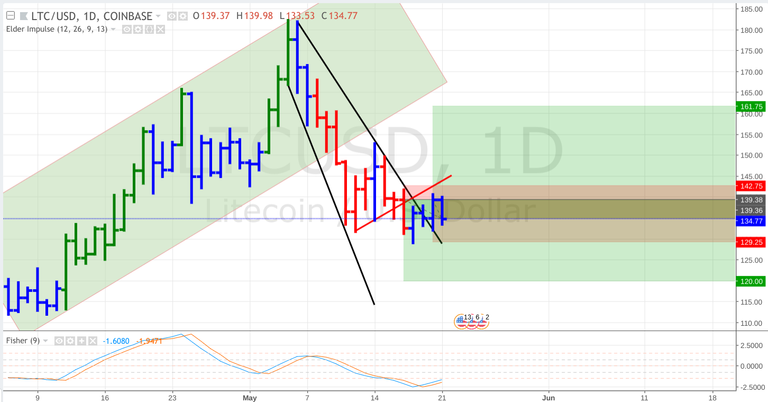 Wow, surprise surprise..dropping fast like a rock. No Luna for you today, my 21 Litecoins.
A Contrarian Thought
Using Tradesview's Strong Buy thru Strong Sell metric on their dashboard, my thinking is : what if the market cap is a strong sell...shouldn't that be a good time to buy? And if the indicators are stating the coins are a strong buy, shouldn't that mean we should run away, short term? With that said, let's take a look:
As of now, we are at -1.23 (where strong sell =-2, sell = -1, neutral = 0, buy = +1, and strong buy +2). This is one I want to start tracking to see how well it hits market tops and bottoms.
That's it for today - I hope you all had a great Monday; we await fortune in the future. Good luck and good trading to all.