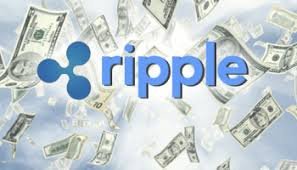 The Toronto-based crypto exchange also plans to offer Ripple, one of 2017's best-performing cryptocurrencies, starting in February on its platform and "will be launching one digital currency per month for the foreseeable future," Diamond said. At present, it supports trading of Bitcoin, Bitcoin Cash, Ethereum, Litecoin, Dogecoin, Dash and Squarecoin.
Coinsquare stores 98 percent of its assets in so-called cold storage -- offline servers to prevent theft
Coinsquare, one of Canada's biggest digital currency exchanges, is targeting about C$150 million ($120 million) in an initial public offering in September to help finance an overseas expansion.
"The United States and the U.K. market are next," Coinsquare Chief Executive Officer Cole Diamond said in an interview Tuesday, adding he expects to be operating in those markets in the second quarter. "We believe that we will be a strong competitor to Coinbase and other exchanges in the U.S. by the end of the year."
source:
https://www.bloomberg.com/news/articles/2018-01-24/coinsquare-crypto-exchange-eyes-120-million-ipo-in-canada