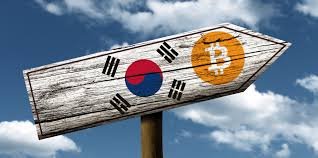 South Korea will "encourage" banks to interact with cryptocurrency exchanges, regulators have said in a surprising development in the country's narrative.
As local news media outlet Yonhap News Agency reports Tuesday, Choe Heung-sik, governor of the Financial Supervisory Service, has announced government organs will "support" all legitimate transactions in the cryptocurrency trading space.
The comments were delivered during a meeting which included representatives from South Korea's exchange industry.
The emphasis appeared to be on legal versus illegal transactions, with the promise of support "if normal transactions are made."
Choe's hinting at a more open-minded stance from Seoul going forward forms part of a recent departure from lawmakers' harsher words which caused public outrage in recent months.
Since December, talk of an outright ban on cryptocurrency exchanges had metamorphosed into a ban on anonymous trading. This was then joined by plans to create a Japan-style exchange licensing system, constituting an about turn in the space's legal prospects.
more info on this: http://english.yonhapnews.co.kr/news/2018/02/20/0200000000AEN20180220006500320.html?input=rss
http://bitcoinist.com/south-korea-legalizes-bitcoin-ban-anon/
http://bitcoinist.com/south-korea-positively-considering-cryptocurrency-exchange-licenses/