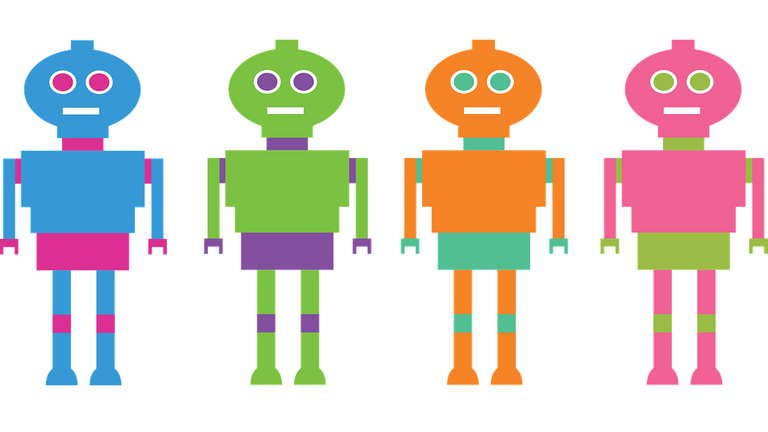 Cryptocurrency Trading Bots
Have you ever wanted to setup an automated bot to trade cryptocurrencies, but have been intimidated by the complexity of the idea or unable to set one up yourself? If so, then this guide is for you!
I recently learned of a tool called CryptoHero that will allow you to configure and run trading bots without having to write any code! With CryptoHero you can design your own bots or even rent preconfigured ones that experienced traders have setup and are ready for you to use.
Quick and Easy
I was able to get setup and launch my first bot in about 15 minutes. There are only three steps:
Create an account with CryptoHero
Connect CryptoHero to your exchange account using an API key
Configure and launch your bots
Step 1 - Create an account with CryptoHero
Creating an account is easy. (Signup here). There is no KYC required.
There is a free option as well as Premium and Professional versions. You can start with the Basic/Free option to try it out, but if you plan to do serious trading I recommend upgrading to Professional. The advanced bot options and 5 minute trading frequency make it worth it. You also get prioritized submission for the trades submitted by your bots.
If you sign up for a Premium or Professional account, you can use referral code "3DCM93" to get a $5.00 rebate on the subscription cost.
They do have a pay by USDT option if you would like to pay using crypto.


[image source: http://cryptohero.ai/pricing/]
Step 2 - Connect CryptoHero to your exchange account
All you need to connect CryptoHero to your exchange account is the API key provided by the exchange. It is possible to connect to multiple exchanges if you want. There are guides for each exchange that will walk you through how to setup your API key if needed.

Step 3 - Configure and launch your bot
This is the really fun part! Once you have your account setup and connected to your exchange, you are ready to launch your bots.
Easy Option - Marketplace
CryptoHero has a marketplace where you can select from preconfigured bots that have been designed by experienced bot traders, and screened to meet CryptoHero's listing criteria. You can rent these bots and they are 100% ready to launch.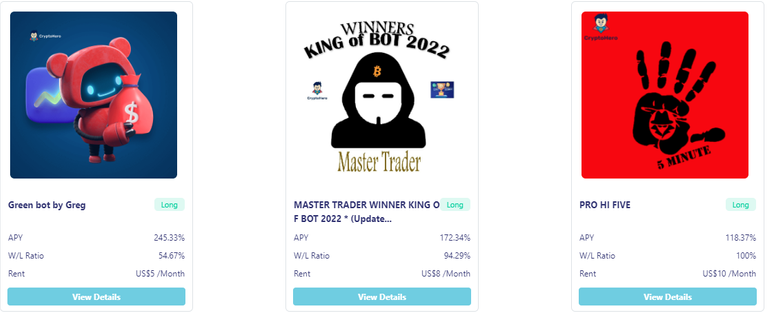 [Image source: https://app.cryptohero.ai/marketplace]
Once you have rented one of the marketplace bots, it is really easy to launch. You simply go to your rented bots page, click the "+" icon to add an instance of the bot, pick which pair you want the bot to trade on, give the bot a budget, and launch!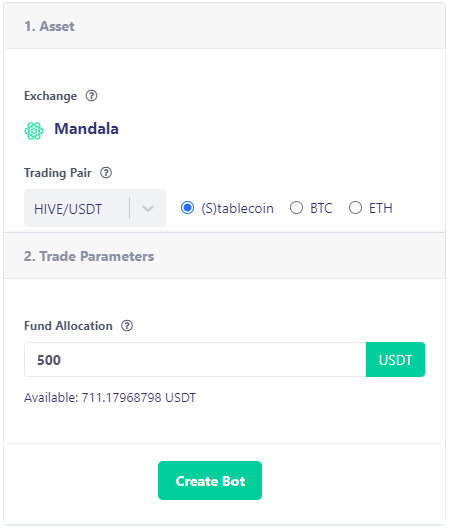 [Image source: https://app.cryptohero.ai]
Option 2 - Manual Setup
If you are interested in designing your own bot, you can choose all the configuration options yourself. There is a quick-start guide with documentation available here: https://docs.cryptohero.ai/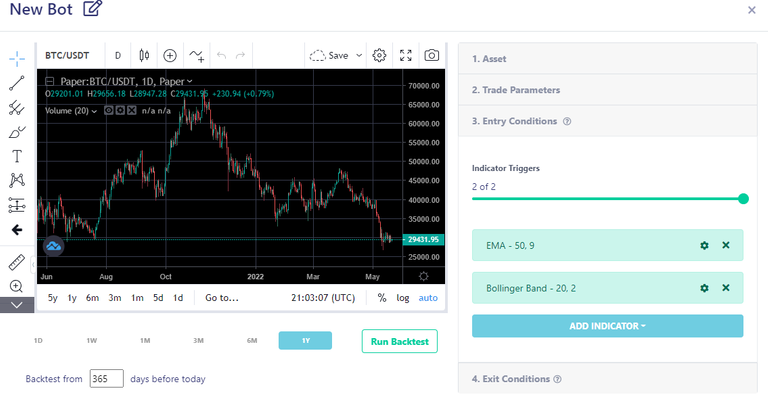 [Image source: https://app.cryptohero.ai]
Risks
Cryptocurrency trading involves risk, including loss of funds

This guide is intended to be a "how to" guide, and is not considered financial advise.
All bots you setup will be operated under CryptoHero's terms of service.
Always do your own research before trading.

API keys allow access to your exchange account

When you setup API keys, these keys give trading access to your account.
By providing CryptoHero with API keys, you are allowing them to execute trades within your exchange account.
Only grant the permissions you want the bots to have.

Not your keys, not your crypto

Always be aware of the risks associated with leaving your funds on an exchange.
Because the funds you use for your bot will remain on the exchange while the bot is running, I recommend using an exchange that has SAFU protection such as Binance or Mandala.
Additional Info
The bots setup through CryptoHero can be quite advanced, but they are limited to what the CryptoHero platform is setup to support. If you are wanting to setup more advanced bots than what is currently supported, you can reach out to their support to ask for additional features.
The pay by USDT option does take a little bit of time to process. I tried it and they processed it in a few hours. The credit card option is instant, if you are comfortable paying that way.
If there are trading pairs on your exchange that are not available via the bot, you can contact their support to have them added. I've reached out to have two new pairs added and they were both done in less than 12 hours.
When you rent a bot, be aware that you can only have two instances of that bot running at a time. If you want more than 2 bots running at a time, you can either rent multiple bots, or design some of your own.
Some bots seem really active while others may not seem to do much trading. It all depends on how they are configured to run and whether the current market conditions meet their criteria to make trades.
Save on trading fees with Mandala Exchange
With the high volume of trading that your bots make, it is good to be mindful of the trading fees on the exchange(s) you use. I prefer to use Mandala Exchange because you get access to all of Binance's trading pairs, and can get 0.065% (0.00065) maker/taker trading fees by locking 300k $MDX tokens. You can read more about the Mandala Exchange and $MDX here.
CryptoHero Referral Program
CryptoHero has a great referral program!
For anyone who is signed up for the Premium or Professional version, there is a 4-tier affiliate structure with lifetime commissions for as long as you keep your Premium/Professional account. This means you get revenue from everyone you sign up, everyone they sign up, everyone their signups sign up, and everyone their signups's signups sign up :)
All of the links in this article use affiliate links. When signing up, remember to use code "3DCM93" to get a $5.00 rebate on your subscription cost!
Questions?
If you have any questions, feel free to reach out here and I'll do my best to answer them. CryptoHero also has a great support staff that you can contact via email or Telegram.