by Dane Keller Rutledge, Esq.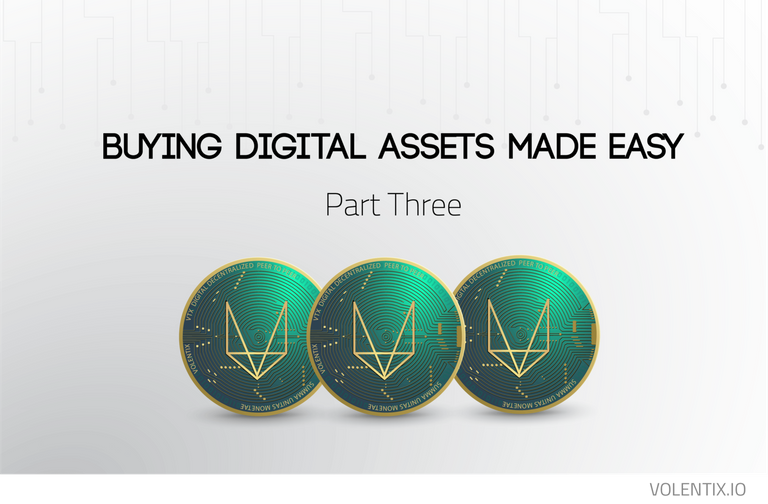 This is Part 3 of the three-part series of articles in which I address the pathways offered by the Volentix Digital Assets Ecosystem (DAE) to qualified purchasers wishing to buy VTX, Volentix's native digital currency. [links] In the first two instalments, I remarked in detail Blocktopus and Zixipay as two methods facilitating such purchases.
Zixipay is notable because it is an on-ramp for buying VTX with popular fiat currencies: USD and the Euro. Zixipay also accepts Bitcoin and Ethereum. The Zixipay KYC/AML/CFT policy is rooted in prevailing Financial Action Task Force (FATF) recommendations and methodologies to prevent use of Zixipay for illegal activities.
Blocktopus is an ISO 9001 and ISO 27001 KYC/AML qualification filter for vetting potential purchasers of VTX who wish to purchase Volentix's native digital currency directly from Volentix via its custom-built EOS-based Ledger software.
The importance of Volentix offering two independent gateways cannot be overstated. Redundant systems are essential for reliable, continuous operation of a Digital Assets Ecosystem.
Zixipay and Blocktopus are also noteworthy because they relieve Volentix of otherwise having to handle the private identity information any potential purchaser must provide to either Zixipay or Blocktopus in order to qualify to buy VTX.
Furthermore, Zixipay and Blocktopus have important differences from each other. If a qualified purchaser wishes to liquidate USD or Euros to buy VTX, then Zixipay can accommodate the transaction. If, however, a temporary breakdown occurs in the Zixipay system, or if a potential buyer of VTX prefers not to create a Zixipay wallet or to give personal identity information to a PayPal-like payment service such as Zixipay, and instead wishes to purchase VTX directly on-chain, then Blocktopus is available to clear purchasers to buy VTX directly from Volentix in exchange for the digital currencies Bitcoin and Ethereum.
Volentix requires its community members to use VTX to be able to use Volentix's utility features, including the downloadable digital wallet VERTO, the market data analysis engine VESPUCCI, and the decentralised exchange VDEX.
Dane Keller Rutledge, Esq., is an attorney, a scientist, and the creator of the Digital Assets Ecosystem Base Code (DAEBC)
CAUTION/DISCLAIMER: Please do not take any of what is written in this article as legal advice (or, for that matter, as advice of any kind). One should always seek advice of one's own legal counsel and/or other relevant professionals.
Copyright 2019
Dane Keller Rutledge
All rights reserved