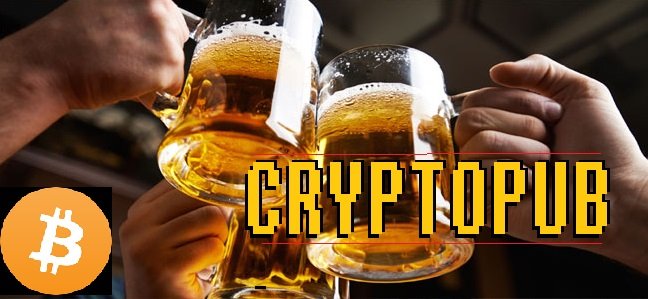 Good afternoon CryptoPubbers! I hope your weekend was fantastic and perhaps you are still relaxing today. Strange financial times coming and that has me thinking about cryptos. Lets take a look at the charts to see where we are and where we may go this week.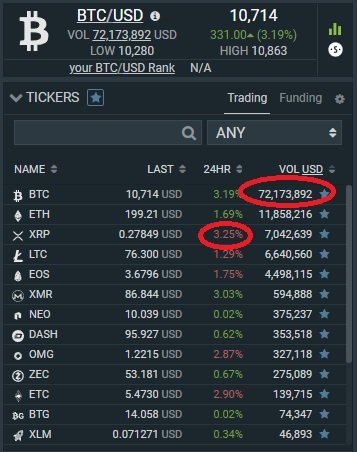 The ticker this morning is a mixed bag of low trade volume as Bitcoin is up 3% to just over $10,714. Monero is matching BTCs growth up 3% while old skool alts ETC, OMG and Ripple are down close to 3% on the day. In the Poodle Race, we have a bit of a slog as Lumens modestly leads (up .3%) while ZRX is not far behind but in last place down 1.8% with anemic trade volume.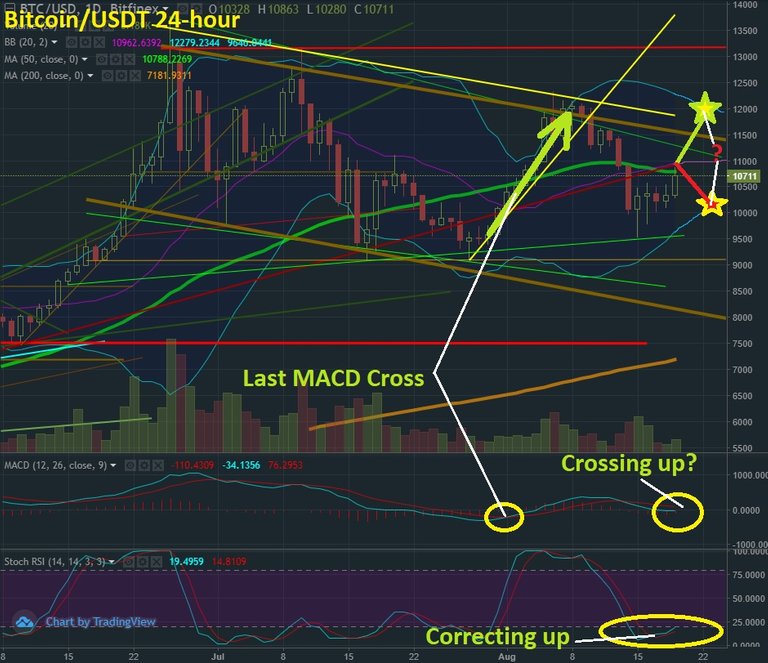 T&A today is brought to you by @beerlover and @detlev and the whole Beer Token team for achieving the stakable Beer Token goal. https://steemit.com/community/@beerlover/6xaudi-beer-f-airdrop-now-only-with-staked-beer
Looking at the daily Bitcoin Chart, there has been a lowering scale of up and down and we are starting the week with the possibility of going either way. For now, price bounced off the median (purple) Bollinger line where it does to continue a bearish short term trend. The STOCH looks a little more positive as support has risen to the point where it will escape oversold without a big drop at the bottom. Even more encouraging for the short term is the MACD (Moving Average Convergence/Divergence) and the appearance that it is going to cross up......which generally is accompanied by a pump. If this is the case, I could imagine a run right to 12 where the upper Bollinger band is close to the resistance line started after the FOMO peak of June 26th. Relative sideways action after that is not a bad thing if we are to make a real bull run.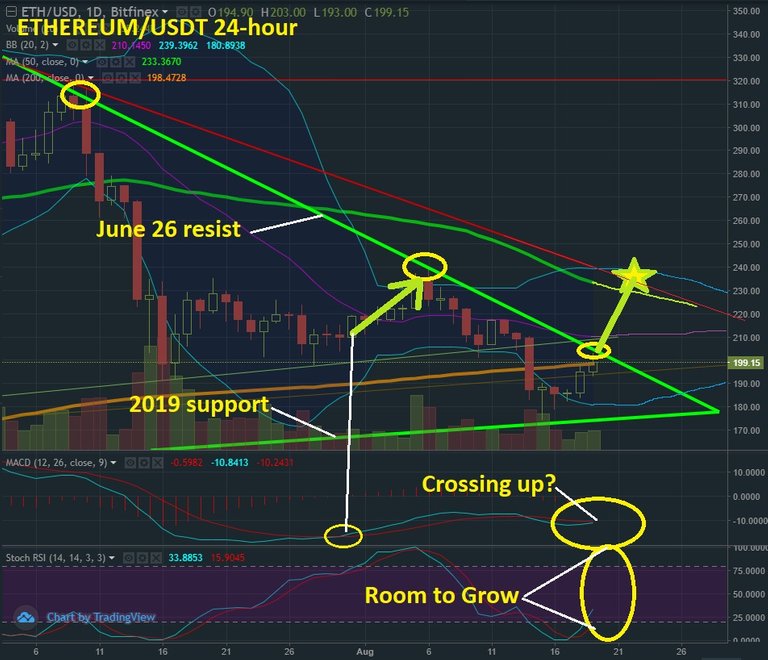 Bonus T&A brought to you by @steevc showing off some music gadgets on STEM https://steemit.com/gadget/@steevc/stemgeeks-favourite-gadget-content-zoom-g3x
In times like these, I like to look at the king of the ALT Coins Ethereum because it is undervalued on the market in my opinion. Short term (2 month) resistance has been strengthened again and it is long term (all year) support that is propping the price where it is. The MACD looks as if it will cross up (though the last one was not spectacular) and there is plenty of room to grow on the daily STOCH. I am less sure of this probable movement lately though as Bitcoin has had a way of taking off without alts, but dragging them down just the same when it corrects. Still, watch the $200 psychological barrier for a long overdue breakout if BTC doesn't rain on the parade again.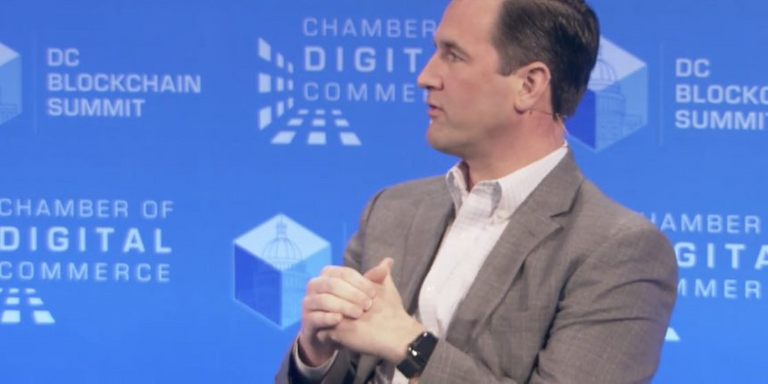 Source/News: More Crypto Real Estate Transactions ! https://www.coindesk.com/bitpays-crypto-based-real-estate-business-is-expanding-this-year
Keep an eye out tomorrow for @slobberchops airdrop initiative! You can support the triumphant return of the CryptoPub Airdrop Initiative through a donation to one of the following addresses. We also accept alt coin donations that will be given away in the Airdrop!
Steem: @vanessav
SBD: @vanessav
Bitcoin: 1C6hMc172hbn1q9TFkkkaeeku3DxBju1eg
Ether: 0x27A5E16545fFf9301f52915A951C80D672717A12
SmartCash: SgsDm6PunExWcQKq2hDs7ruSGeiLAsSFLK
Monero: 42h5cfr1xVpgZhcksYZnq5BdXXrA42sCZFrZfz6se6SwHh8r5cX51gnJGqzqmcLS9145aNd3NPvYvMTRep7fxnYeGSmg95p
STEEMLeo - Upvotes/Delegations would be fantastic!
Thanks for all the @STEEMLEO love!