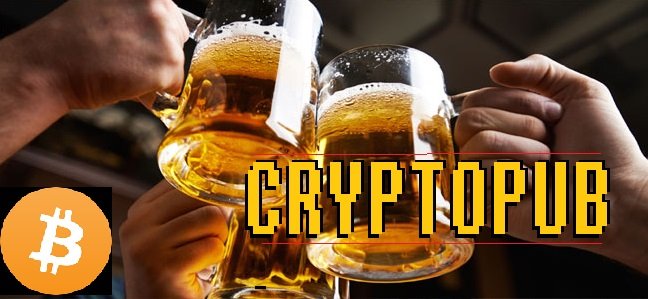 Good afternoon weekend warriors and welcome to the lot of us who have already checked out for the weekend by taking Friday off! What better way to do that than sip a drink, have a conversation, and check out what has happened with Bitcoin, STEEM and alt coins. Can I pour you a Beer or the cocktail of the day?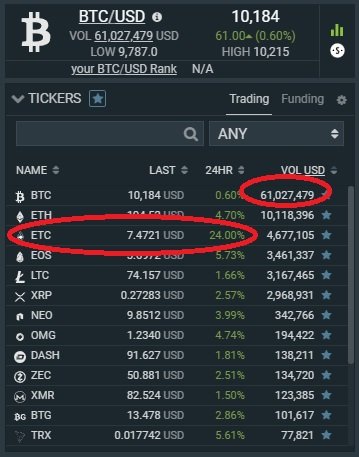 The ticker is looking really rosy today as Bitcoin has rebounded a bit under low trade volume to just above $10.200 (from a low of $9,787.) Ethereum Classic (ETC) is signalling the Alt Coin rally like it did the later fall of 2017 and is up over 25% on the day while Monero and Litecoin are laging a little up only 1%. You would think our Poodle Race (XLM/TRX/ZRX/ELF/FUN) would be entertaining today and it is with FunFair in the lead up almost 10% and aElf in last place, only up over 1%.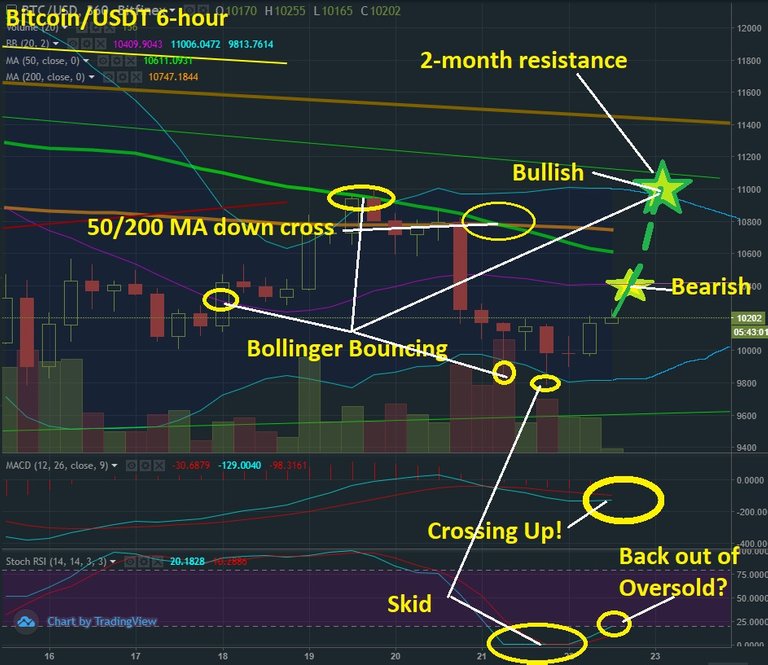 T&A today is brought to you by our buddy Asher who is blogging at the bar before heading on a trip. https://steemit.com/holiday/@abh12345/one-more-week-of-sunshine
The 6-hour Bitcoin is all kinds of interesting as I look for shorter term swing trades in small profit during this sideways action. Price is bouncing around between the Bollinger lines and I would expect an increase to at least 10,400 (purple Bollinger Median) before a bearish correction down. Conservative aside, there is a distinct correction on the Stochastic Relative Support Index (Stoch RSI) after a skid and we are approaching an exit of oversold as well as a MACD cross upward. So, I like to buy on the underside of the MA200/50 Cross and am just looking to pick my spot for fiat, and exit for the BTC I own now.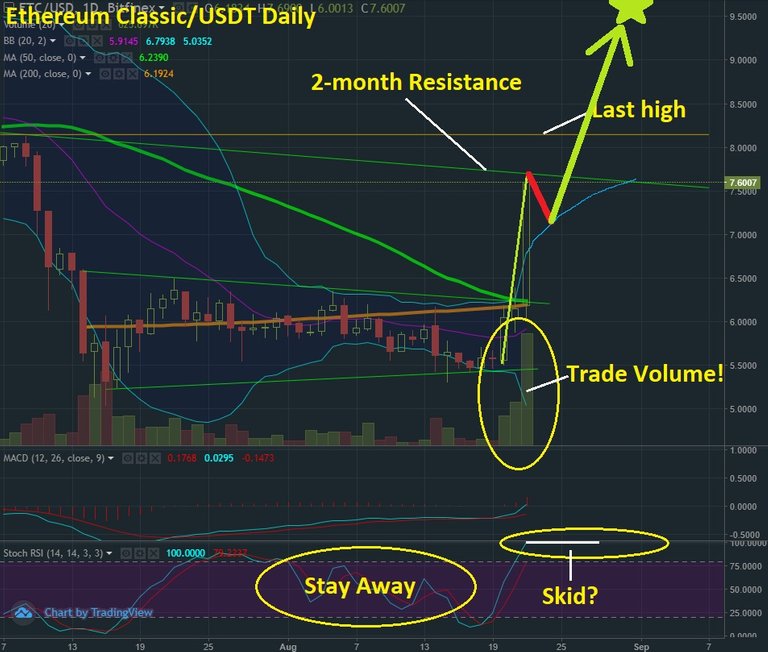 Bonus T&A today is dedicated to @surpassinggoogle who is helping the global family of bloggers to become the star of their own blog and spread the wealth with the #marlians platform. https://steemit.com/marlians/@surpassinggoogle/have-you-seen-the-certified-feed-on-marlians-com-we-can-now-curate-our-certified-users-better
Of COURSE I am going to look at the story of the day which is Ethereum Classic. Back in the day, it was the last affordable old skool coin and has been Altcoin Cheerleader leading pumps. This big jump has brought price up to bounce off the resistance started June 30 in the short term. I have steered clear of any trade in the up-and-down corrections as shown on the STOCH RSI which appears to be starting to skid on the top with this momentum. So, we should see a little dip with profit taking traders but we may not be done. If it is the classic xABC pattern in the making, I am setting some big sells at the $9,50 mark which is the high from the beginning of June.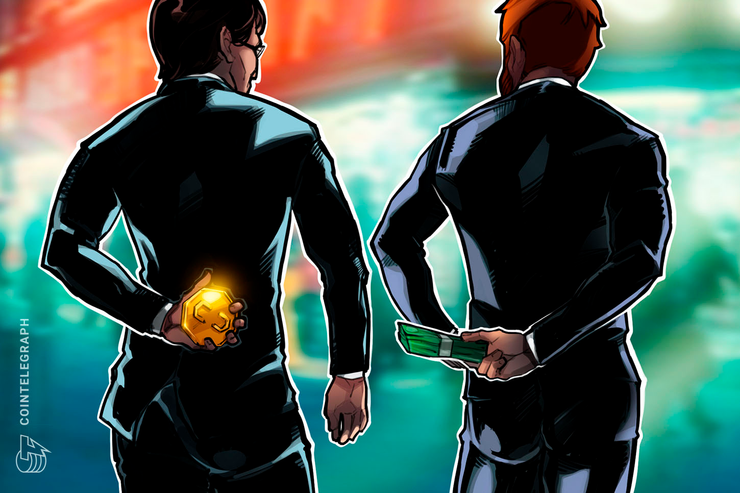 Source/News: People still trading mostly on the smaller, more risky exchanges - https://cointelegraph.com/news/top-rated-crypto-exchanges-comprise-5-of-total-trading-volume-report
Keep an eye out for @slobberchops airdrop initiative! You can support the triumphant return of the CryptoPub Airdrop Initiative through a donation to one of the following addresses. We also accept alt coin donations that will be given away in the Airdrop!
Steem: @vanessav
SBD: @vanessav
Bitcoin: 1C6hMc172hbn1q9TFkkkaeeku3DxBju1eg
Ether: 0x27A5E16545fFf9301f52915A951C80D672717A12
SmartCash: SgsDm6PunExWcQKq2hDs7ruSGeiLAsSFLK
Monero: 42h5cfr1xVpgZhcksYZnq5BdXXrA42sCZFrZfz6se6SwHh8r5cX51gnJGqzqmcLS9145aNd3NPvYvMTRep7fxnYeGSmg95p
STEEMLeo - Upvotes/Delegations would be fantastic!