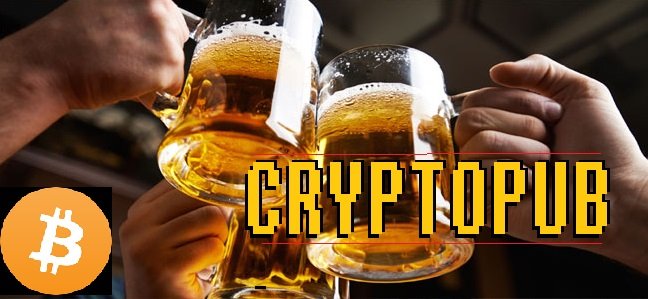 It has been an interesting month away and I left the staff in charge of the pub while I was away. I promise I will never leave the blockchain but perhaps take a break when real life demands and curation/engagement of my technical analysis is low. I do share it for the greater good and will make a huge push for networking to fill the place up when things are popping in Crypto and STEEM. Maybe the new Communities will be a boon for the pub?
Who knows? Til then, lets see where the cryptos are at!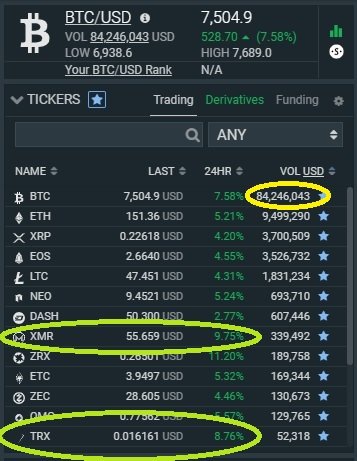 The ticker looks a bit like St. Patrick's day with Bitcoin leading the green, up almost 8% on the day to just over $7,500 USD. Monero has been doing fairly well in context to other alt coins this week and is up around 9% as is Tron. In the Poodle Race of entertaining alts (Tron, Lumens, aElf, FunFair, and 0x Protocol) ZRX is in the lead up over 11% while aELF is in last place down almost 3% after a couple strong days.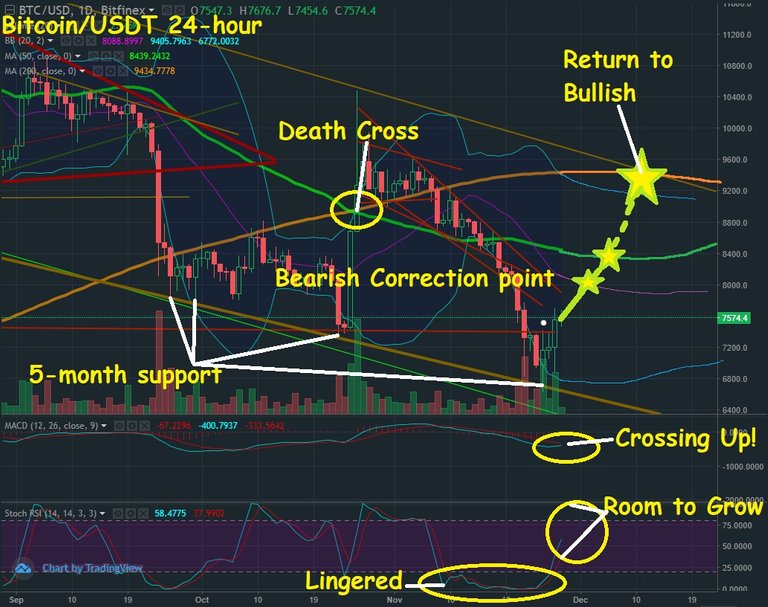 T&A today is brought to you by @steevc who is telling us the good/bad news! https://steemit.com/steem/@steevc/bad-news-the-steem-price-is-up
I am looking at the daily Bitcoin Chart where every candle represents a day of price action. This recent dip follows the Death Cross which is a downward cross of the 50-day and 200-day moving averages on the daily chart. Generally bearish indicator and showed the price dropping below the 6-month support line and down to the 5-month support which is looking pretty strong though descending. The good news is that the MACD is looking to cross up, the STOCH looks to be done lingering in oversold/undervalued, and there is plenty of room to grow. The really good day traders will have picked up some BTC around the $6,900 level and will be looking for a sale in profit but where? The bears will pick 8k (where the median bollinger line is) while bullish folks watching the STOCH and considering the end of the year will hang on til $9,200 or $9,400 where the upper Bollinger line is near the 5-month resistance line. Will we make a year end bull run? Yes. Just how bog and how high will we go?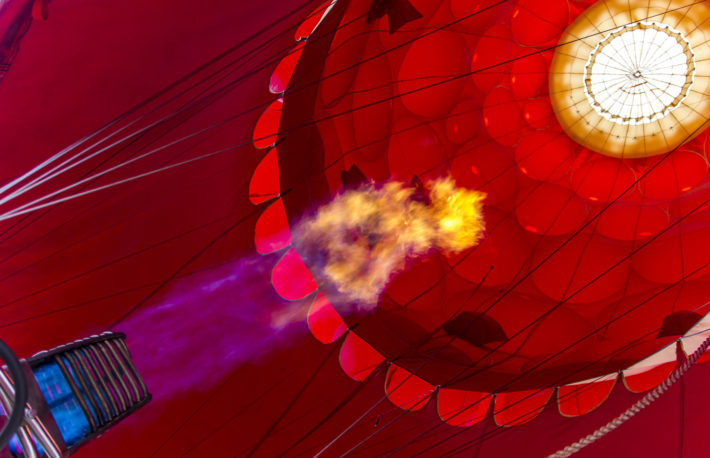 Source/News: Prices on the rise! https://www.coindesk.com/bitcoin-eyes-7800-after-biggest-daily-price-gain-in-a-month
You can support the triumphant return of the CryptoPub Airdrop Initiative through a donation to one of the following addresses. We also accept alt coin donations that will be given away in the Airdrop!
Steem: @vanessav
SBD: @vanessav
Bitcoin: 1C6hMc172hbn1q9TFkkkaeeku3DxBju1eg
Ether: 0x27A5E16545fFf9301f52915A951C80D672717A12
SmartCash: SgsDm6PunExWcQKq2hDs7ruSGeiLAsSFLK
Monero: 42h5cfr1xVpgZhcksYZnq5BdXXrA42sCZFrZfz6se6SwHh8r5cX51gnJGqzqmcLS9145aNd3NPvYvMTRep7fxnYeGSmg95p
STEEMLeo - Upvotes/Delegations would be fantastic!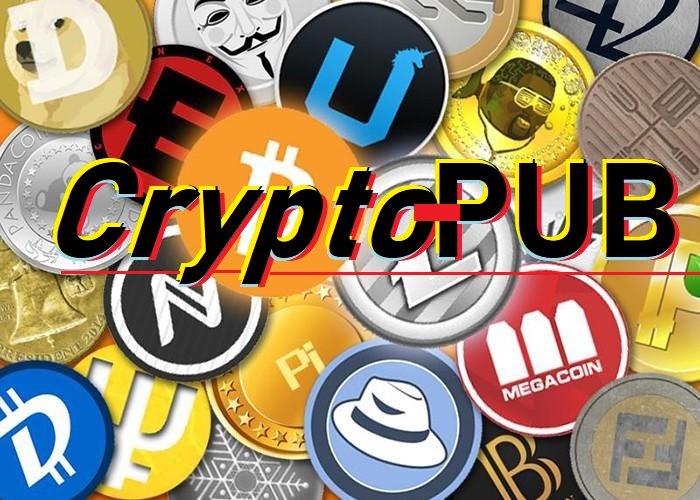 Let me know you are out there and what you think in comments and I will send you a Beer Token!