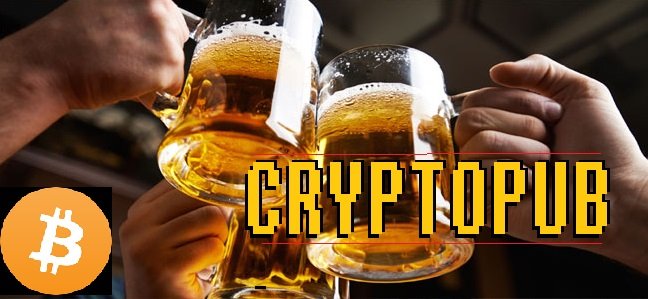 Good afternoon crypto enthusiasts and social drinkers! Welcome back to the pub as we start the week with a beverage and a look at the charts.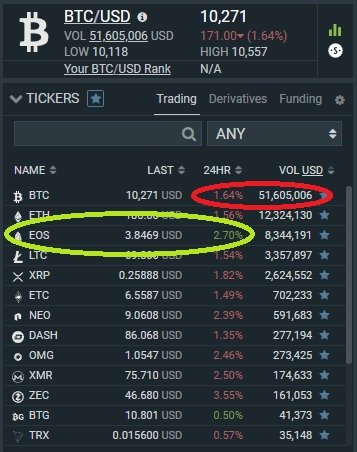 The ticker today is a little ho-hum as Bitcoin is down under 2% to just over $10.2k under suspiciously low trade volume. ETH and LTC are following suit and EOS is the alt of the day, up 2.7% to $3.85. In the Poodle Race of cute and entertaining alts, we are entirely in the red with ELF and Tron battling it out for first a half point down, while FUN cools off in last place down over 4%.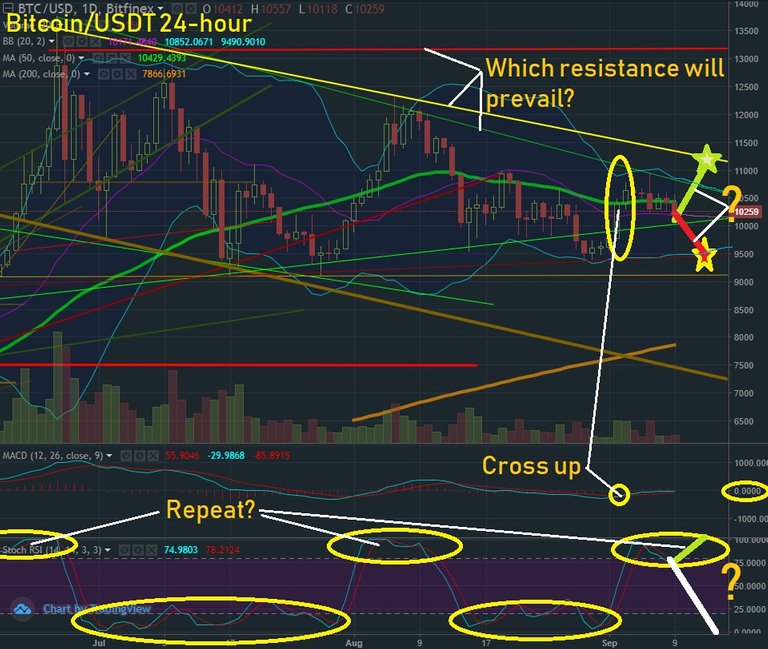 T&A today is brought to you by @donald.porter curating the tropical beats! https://steemit.com/reggaetube/@donald.porter/finding-great-curated-reggae-content-has-never-been-easier
I will probably be addicted to the Daily Bitcoin chart until we pop the next ATH and alts break free of this pattern. We are getting to the end of a pennant heading into the fall which should make for some fireworks up or down before summer officially ends. Presently, the MACD is consolidating at zero and the STOCH is at the top looking to correct. I am waiting to see if the double up pattern repeats itself before correcting down but planning my sell and purchase if it simply corrects down now. I did buy just before the MACD cross up and am at about even but have my limits set in case of big action and a return to trade volume which is very sleep to start the week. Should be a considerable move up or down very shortly.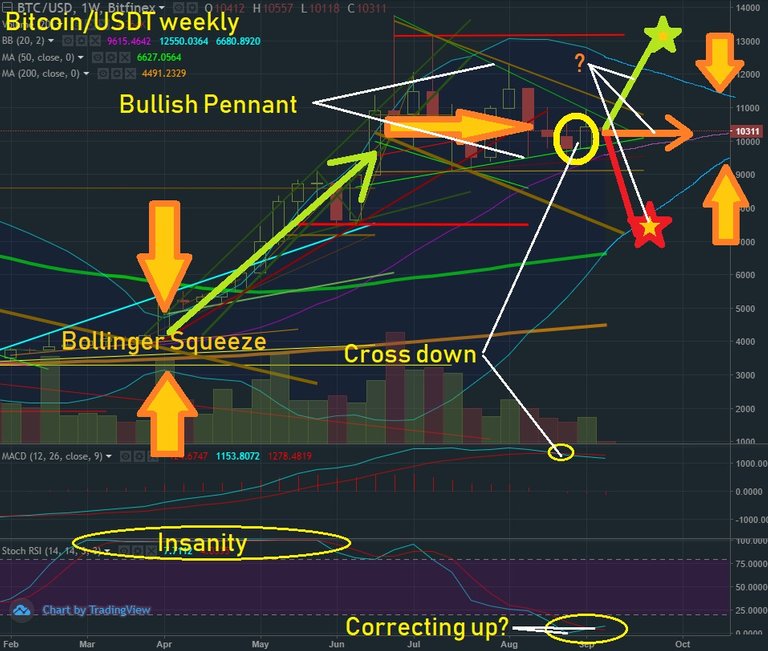 Bonus T&A today is brought to you by our resident Orca @slobberchops whose conversation is just fine for all of us here https://steemit.com/roadtosteemfest/@slobberchops/orca-the-road-to-steem-fest-or-the-thai-life-and-what-to-expect
The weekly Bitcoin chart is good to check in from time to time to see the longer term trends and status. We can see the big boom started April and the long top of the stoch grind which has never been seen on the weekly chart to date. We sit now in the oversold portion of the STOCH which is encouraging as price is up over 10k. There is the distinct probability that the top grind will be answered by a lingering in the bottom to balance things out but we are headed in the right direction so far. I would like to see a nice bullish diversion with price in the oversold section for a good signal to buy in with some fresh fiat for another nice bull run. We may break from this bullish pennant as it draws together. If an up or down cancels itself out with indecision, some more consolidation at this level will draw the Bollinger lines in for some REAL fireworks!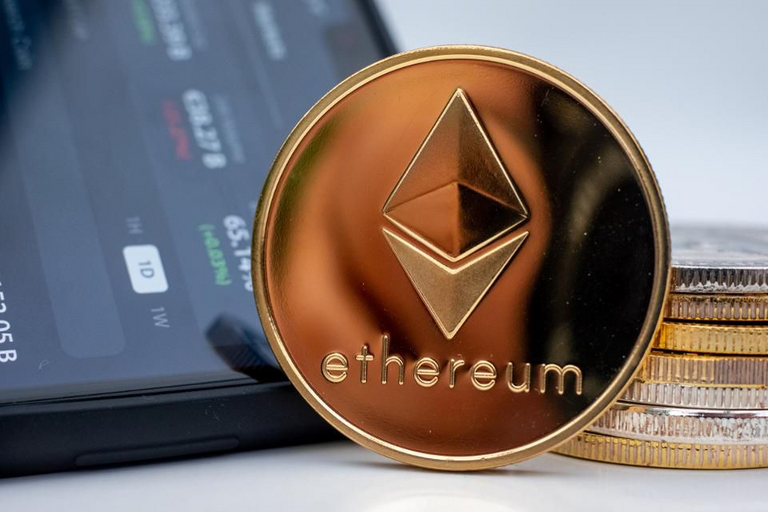 Source/News: Should we invest in crypto now? https://www.forbes.com/sites/ciocentral/2019/09/09/should-you-invest-in-crypto-now/#30a20ecfca0f
You can support the triumphant return of the CryptoPub Airdrop Initiative through a donation to one of the following addresses. We also accept alt coin donations that will be given away in the Airdrop!
Steem: @vanessav
SBD: @vanessav
Bitcoin: 1C6hMc172hbn1q9TFkkkaeeku3DxBju1eg
Ether: 0x27A5E16545fFf9301f52915A951C80D672717A12
SmartCash: SgsDm6PunExWcQKq2hDs7ruSGeiLAsSFLK
Monero: 42h5cfr1xVpgZhcksYZnq5BdXXrA42sCZFrZfz6se6SwHh8r5cX51gnJGqzqmcLS9145aNd3NPvYvMTRep7fxnYeGSmg95p
STEEMLeo - Upvotes/Delegations would be fantastic!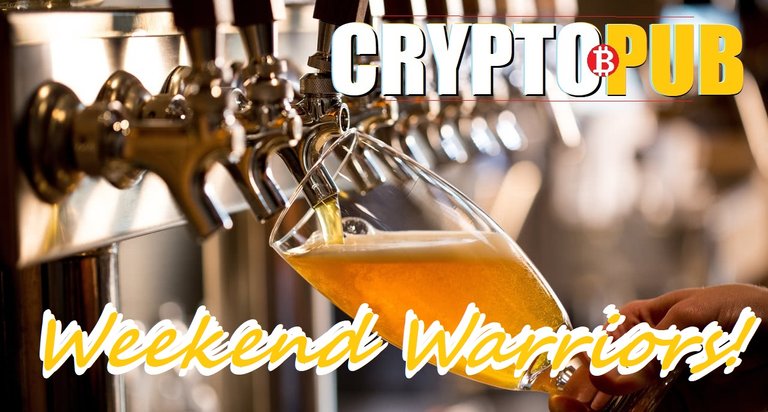 Think we break up or down?