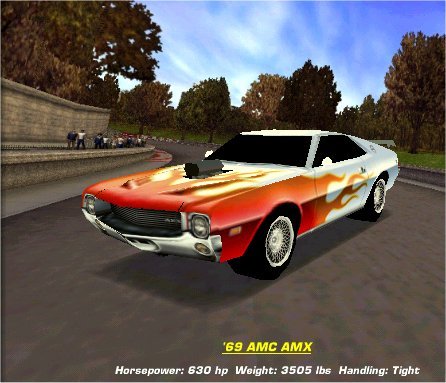 The 1969 AMC AMX was probably the smallest car in the game (besides the '66 Shelby Cobra I guess) and I don't remember there being any other paint job on this year/make/model of car. Anyway, the ones I got were apparently all Chop Top Flame.

In race screenshot of an in air spin below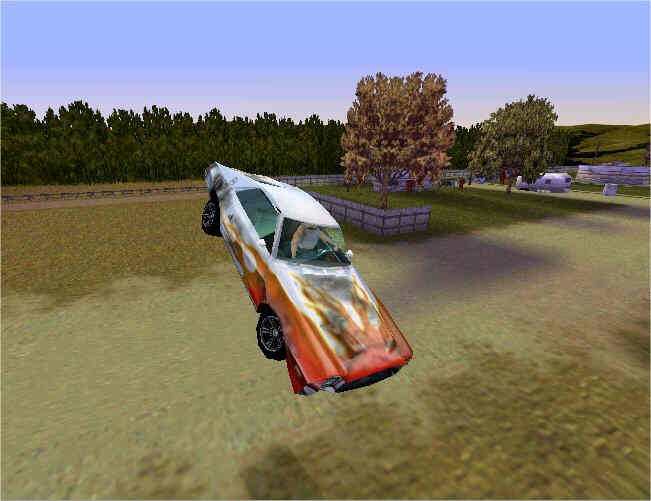 I've checked my crypto and tokens again as usual.
My CTP BusyLion badge

Thanks for reading and have a great day or night or what ever it is where ever you are :-)