dCrops is a farming game on the Hive Platform. It is a passive game that is not very time consuming. This is will be my third season playing this game. It is a very passive, non-time consuming game but it does require a little start up investment.
Spring Planting
At the end of the Winter Season, I sold my 1 Alpha pack and bought enough seeds so that I could fill up the two land plots that I own. Well now the spring season has begun and it is time to plant.
I have 1 Kale and 3 Broccoli which need to be planted.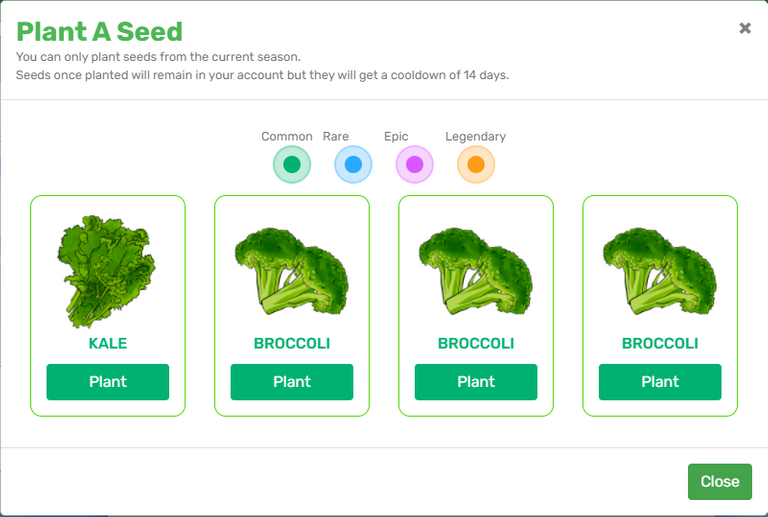 All of my spring seeds are planted so now what.
Days for Growing
It will take the Kale 6 days till it is ready for harvest and it will take the Broccoli 5 days. Since my land is fulling planted with all my seeds, I can leave the game and return in 5 days to harvest the Broccoli and then come back the following day to harvest the Kale.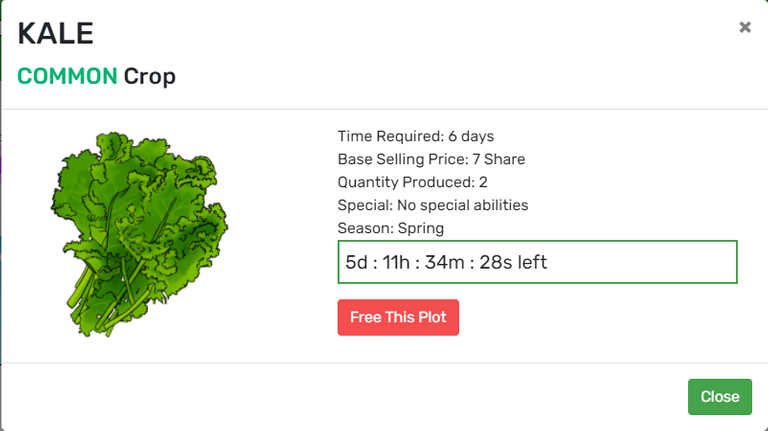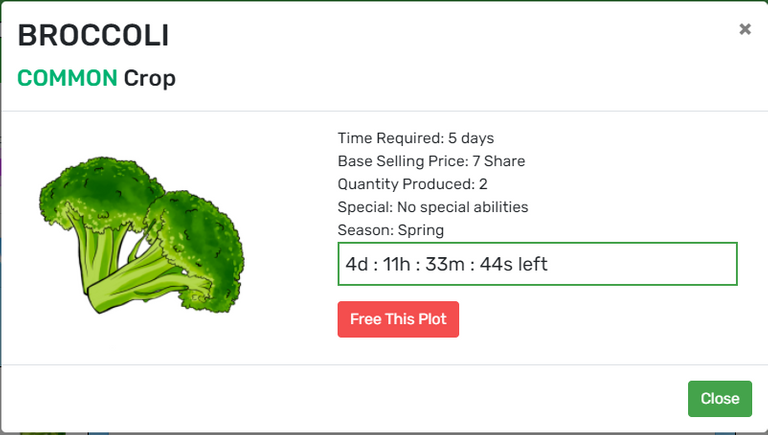 Quests
With the planting of the seeds I purchased, I was able to complete two of the quests for the spring season.


But there are several quests that I will not even be able to attempt. Due to this, I will not be able to claim and earn any quest rewards for this season because I do not own any Cauliflower, Strawberry or Cabbage seeds.
Season ends in 13 Days?
With the season ending in 13 days and the seeds I planted being ready for harvest in 6 days max. I have planted all the seed that I have purchased. What do I do in the back half of the spring season? Currently I do not have any additional seeds to plant. I will need to consider buying more seeds just to take advantage of the full growing seasons.
I am not going to worry about that right now, I just spent all the money from the pack I sold so will need to wait until I have saved up enough to purchase more seeds.