We all love contests so I also opted for one in the month of October and it will be called Hallowen Trick Of Treat and will be from 1 to 31 October.
To participate, there will be a donation for each page of 1000 CTP Tokens — I will probably donate 2000 CTP Tokens or even more.
Daniel Lawson helps me with this party and is also the first site to join.
First of all, we invite all TE owners who work with Click Track Profits to be the first.
Here is the image which is also the information in the splash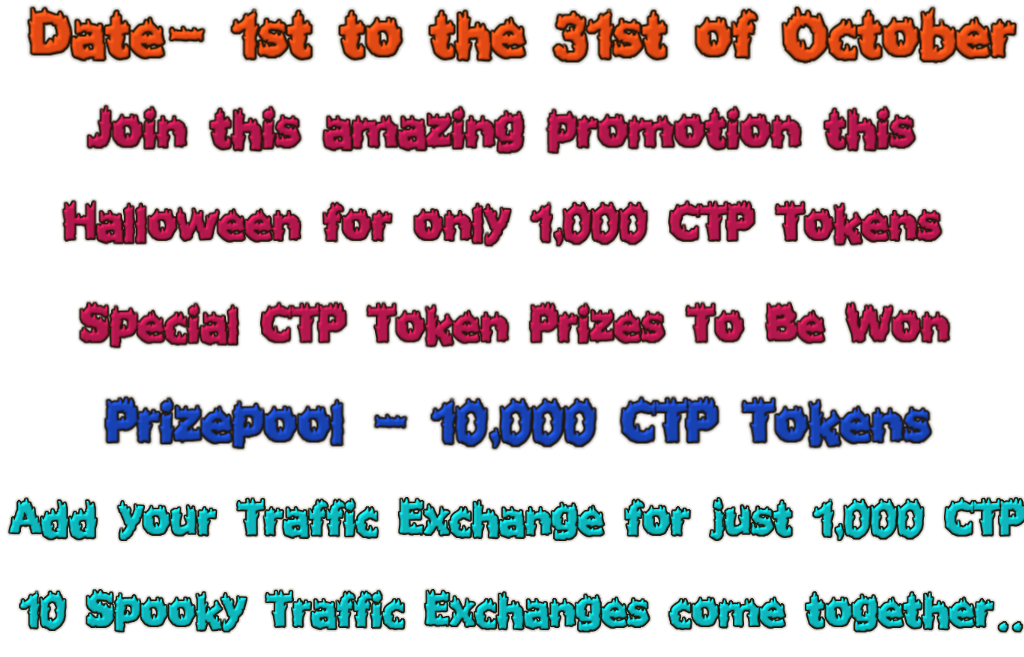 Here is splash to join to Participate
http://ebbt.us/bLMrIa
Hope you will like contest and join us
Follow me
https://peakd.com/@elizabetamt/posts