Well, that depends on what you call Money!
I guess most should know EasyHits4U and Hungry for Hits are the (only) Traffic Exchanges I still use on a daily base as from ancient times in #CTP I have Lifetime upgrade on most of the major TEs and see TE die on a daily base.
Why should I have truckloads of credits in TEs who will be 'Out Of Biz' in a few days?
What if Hungry for Hits pays me (about) 60 Cents a day for surfing only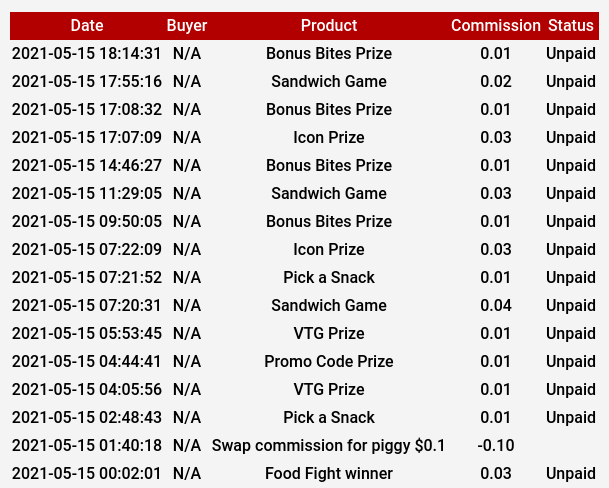 Above is the Ca$h Account onHungry for Hits for a single day; in the Piggy Bank Account is even more.
The important point is NOT to cash out that amounts anytime but convert it into Piggy Bank amounts as that gives 20% add on and THEN purchase Login Ads and Start Pages and so on like I do:


Never ever purchase Credits, as they are an Add On Only- see:


Today I've been lazy


Tonite it will be 2K Hits while watching Matrix on DVD; that's what I have in mind for today.