Hello dear fellows of Hive community! I am again here to share my todays splinterlands quest rewards with you. I received 6 rewards of chests today when i rented one gold legendary card for 5 days.
VENARI WAVESMITH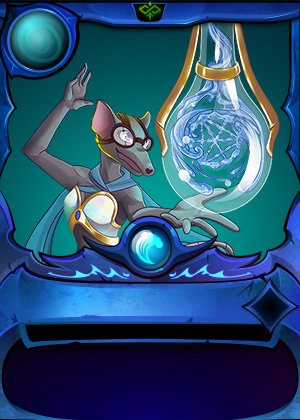 Lore
Banished from Below 3 of 5 - A massive race of rat-like people called venari have lived in the Strite for thousands of years. They are skilled technicians and mechanics who can make advanced devices and tools the likes of which Splinterlanders have never seen. The venari control powerful forms of magic that they have synthesized from the minerals and mana flows of the Strite. Through their complex field of science called smithing, they have been able to create and recreate many types of natural and magical phenomena from any magical element.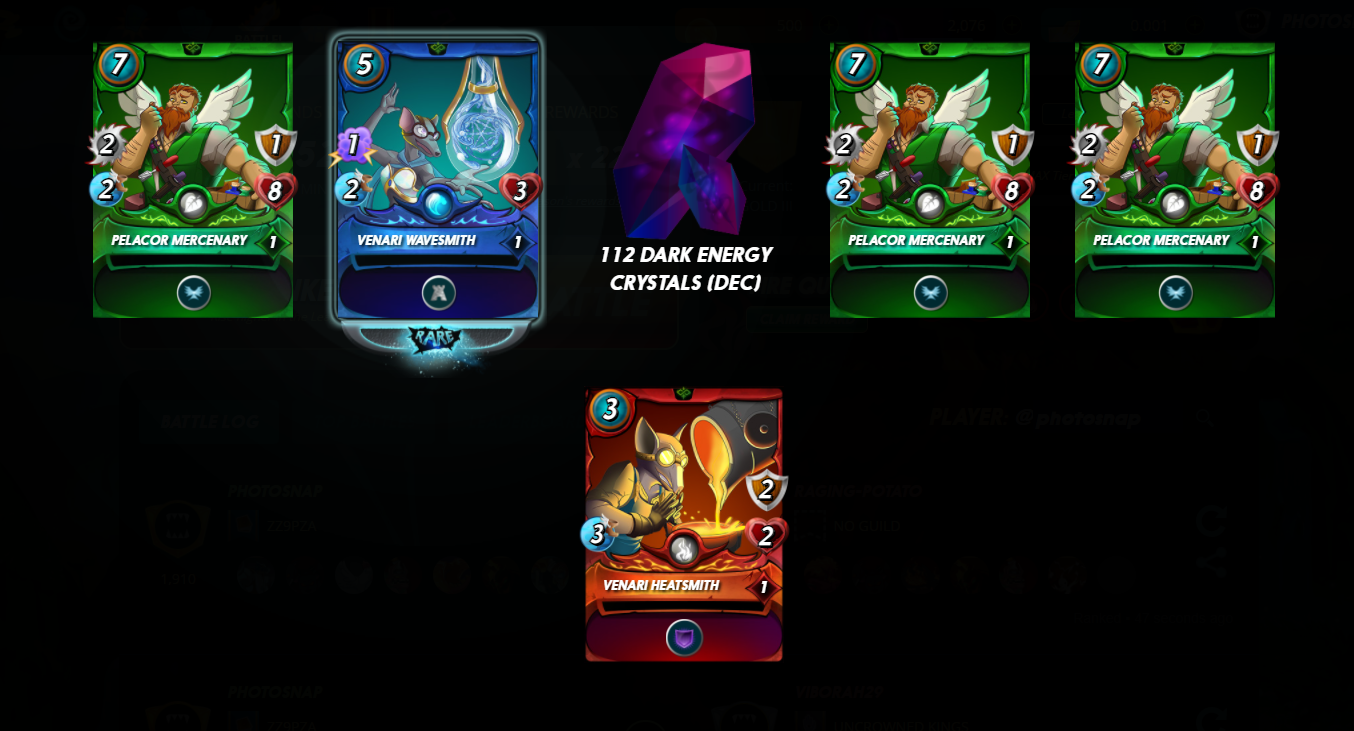 1 Common Card PELACOR MERCENARY
1 Rare Card VENARI WAVESMITH
112 Dark Energy Crystals
1 Common Card PELACOR MERCENARY
1 Common Card PELACOR MERCENARY
1 Common Card VENARI HEATSMITH
In my todays quest rewards you can see, in the six loot chests I got three common cards PELACOR MERCENARY from earth splinter, one VENARI HEATSMITH from fire splinter, one rare card VENARI WAVESMITH from water, and in the other one loot chest 112 dark energy crystals play to earn in game token.

Splinterlands Affiliate Program
If You want to play Splinterlands you can play it for free. To earn rewards you will be needed to buy Spellbook that costs 10$. Below is my referral link if you are interested.
https://splinterlands.com?ref=photosnap