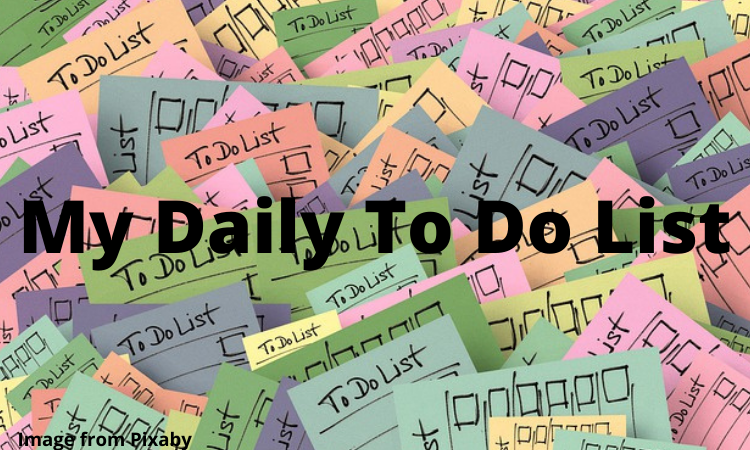 Greeting All,
For the last few months I have been using a very helpful tool. It is callet Todoist. With is you can set up a To Do List of the tasks you would like to complete. It is free to use although they do have a couple of upgrade options. So far I have not found it necessary to upgrade for my purposes
You can add daily, weekly, monthly or one time tasks and you check then off as you complete them. I have found it very useful to help me remember the things I need to get done. Currently I have 9 daily tasks and a couple of weekly tasks on my list.
On the right side of the tool bar at the top of the page they list your daily goal of how many tasks you want to complete and the number you have completed. If you click the icon it will show you a window with stats for all the tasks you have completed.
Right now I am only using the check off list but there are many other features that I have not really explored much. As I am writing this and looking at some of the features, I am finding that I need to dig deeper into this awesome tool to find out more about it.
I hope you find this tool as helpful as I have. You can find it here. https://todoist.com/
To Our Mutual Success,
Steven Ackerman