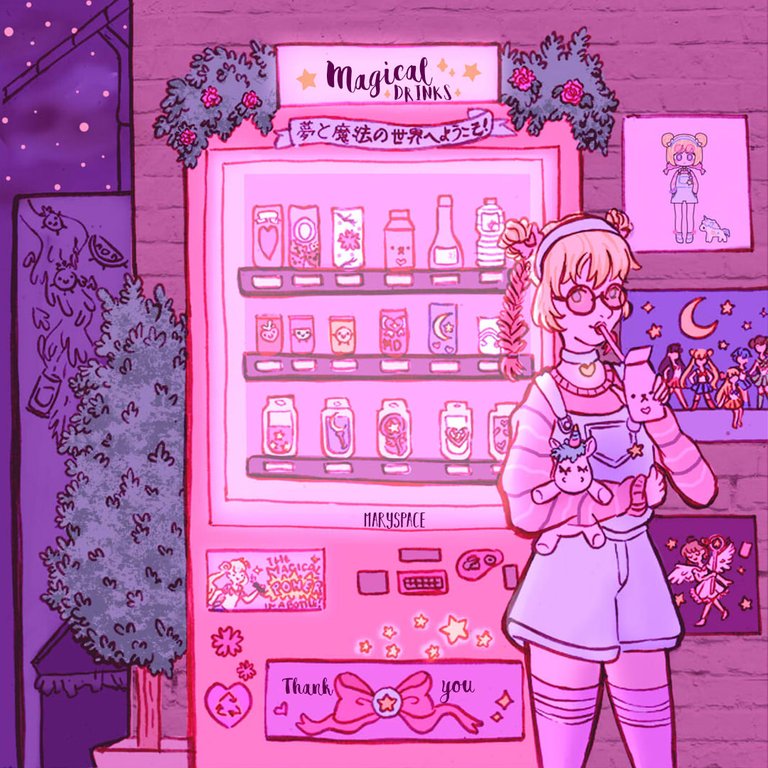 Hello everyone, welcome to my space!


Lately I'm trying to work more with detail backgrounds, It's just that I Feel really happy and excited when I draw more and more with the time passing by, It's like nothing could stop me until I look at it and Felt that is complete.
Basically I'm improving myself connecting the characters with backgrounds and represent them with every little thing, I have a lot of fun drawing things like that, sadly there's moments when I don't have the enough time.
I wasn't inspired some long time ago until one day that suddenly an amazing challenge became trendy. It was the #pastelgirlchallenge, I thought OMG I NEED TO DO THAT AHH. My cellphone is really old so I didn't design my own pastel girl, I looked for a cutie one on internet.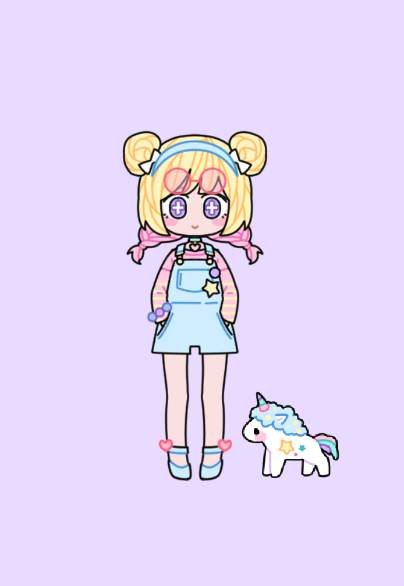 Sketching my idea was really hard, I drew it like 2 times, then I worked with the vending machine and all the drinks. I wanted to make it look with a lot of magical girls/ mahou shoujo references.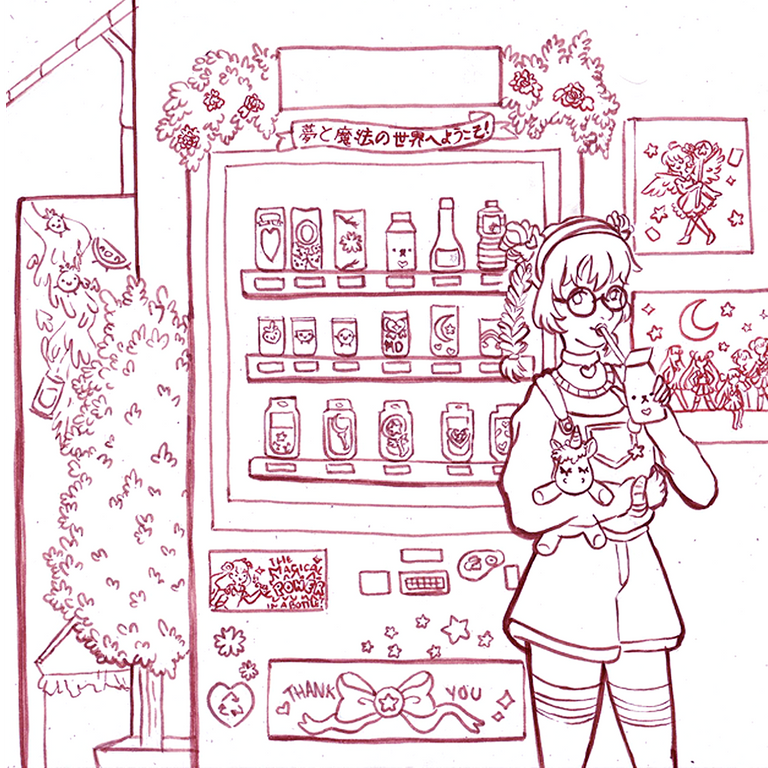 I had a little trouble drawing the smallest details because the size of my marker but I didn't give up.
Finally, it comes the best part…Painting
Every time that I paint I like to play with the colors, layers, everything.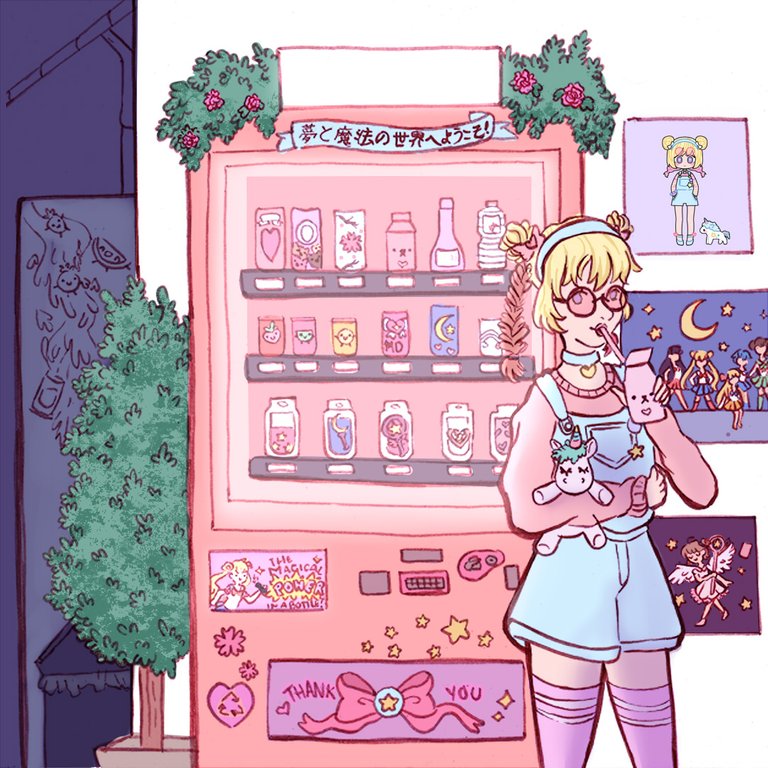 This occasion I set out different types of layers to work with the shadows and lighting, I was really careful because I didn't want to make it seem pretty dark.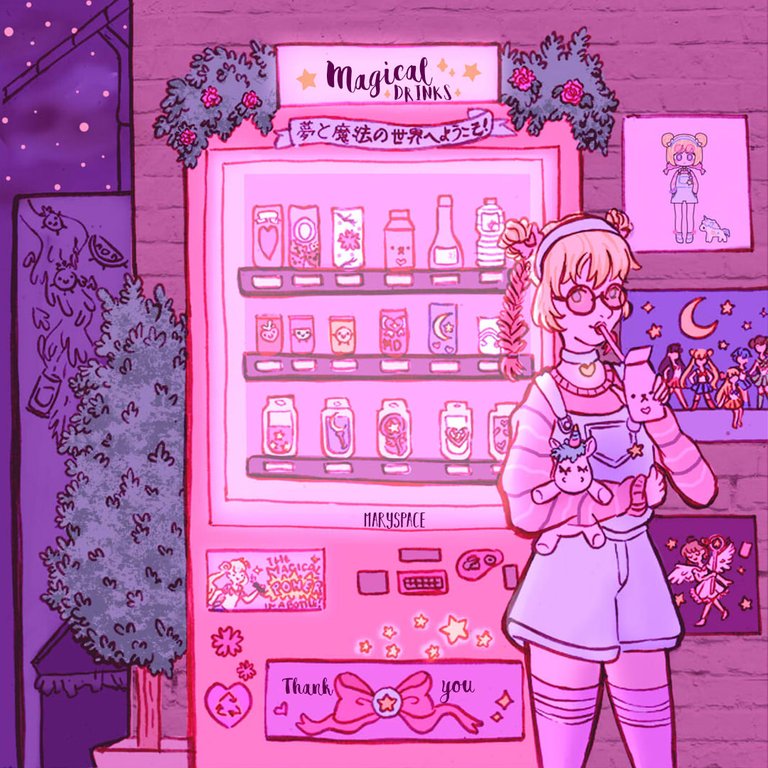 I'm proud about this drawing, everybody gets surprised when they see every little detail, sometimes I think I'm really ambitious when is relate to Illustrations but that's what happens when you work hard doing what you love.



Thank you for reading!


COPYRIGHT BY @maryspaces
Credits:
Icons and decoration:

Nerdy-pixel-girl
DiddyLyn
Yesirukey