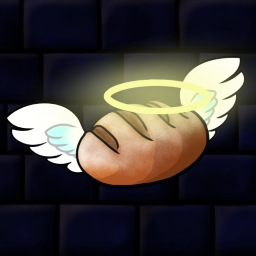 Holybread is an RPG style browsergame built on the Steem blockchain. Heroes are used to being leveled and skilled. Items are used to make heroes even stronger to defeat the enemy. Both - heroes and items - are collectible and tradable with other players. The Steem blockchain gives every hero and item clear ownership.
You can now pre-register before the game is released and receive 20 bread to start with. The game is set to launch next Monday. Here is some info on bread from the F.A.Q.
What is Bread?
Bread is the premium ingame currency of Holybread. It can be bought for Steem. You can also earn a small amount of Bread on a regular basis by doing daily tasks. It is not tradable or sendable to other players. Bread can be used for a lot of things that don't give a real advantage but instead save time to the player. Bread can also be used for a few things like getting new items in the item store, skipping quests or changing hero's names.
They are currently selling heroes at auction. One has sold for 400 Steem.
Sign up is easy. You just need to sign in with your steem account via keychain or steemconnect. Please use my referral link when signing up https://www.holybread.io?ref=manosteel211
Link to the F.A.Q. if you want to learn more about the game https://www.holybread.io/faq/