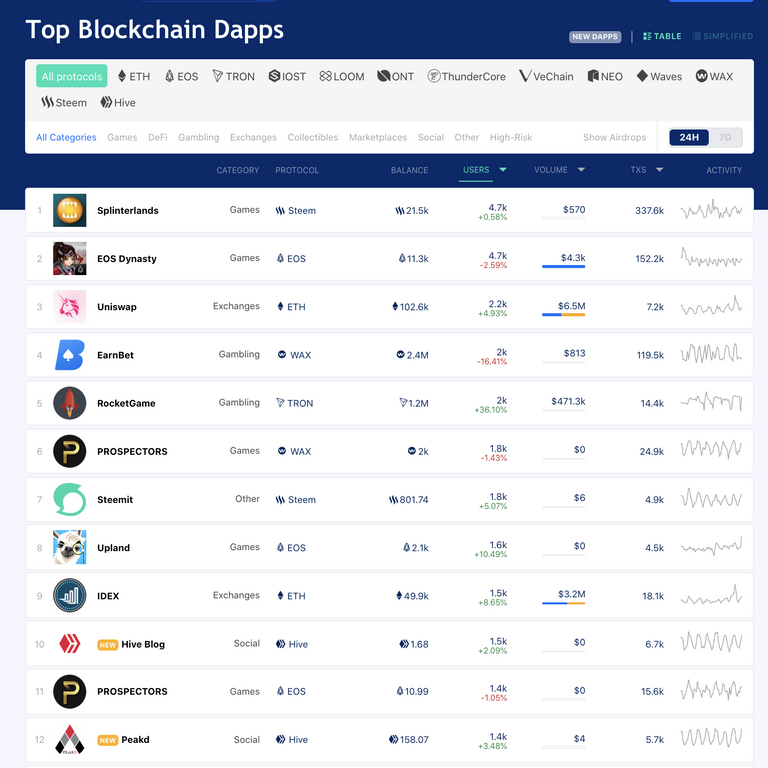 https://dappradar.com/rankings
---
As I announced a few days ago in a previous post, the website DappRadar has been working on Hive (& Steem) integration. And the integration is now live!
Which means: you're able to witness the rise of Hive d/apps on DappRadar as well!
This is very exciting and a big step into the right direction.
Now, it seems that DappRadar used the already submitted d/apps data at HiveDapps.com as a starting point, but since their tracking-code is their own & independent, if your Hive d/app isn't listed yet or you're developing a new one, then you need to submit it on dappradar.com/submit-dapp
A big thanks again to the whole team at @dappradar!
Wolf
therealwolf.me