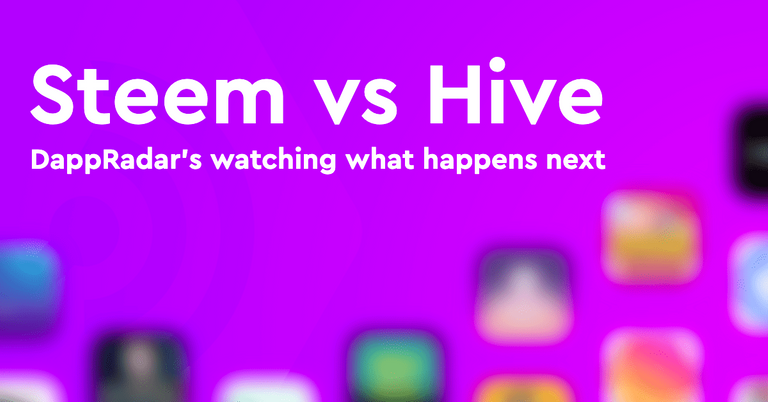 ---
Greetings #Hivers,
I've some exciting news to share: on Monday, 18th May 2020, Hive & its d/apps are going to be listed & tracked on DappRadar.com.
Pre-Announcement post: https://dappradar.com/blog/steem-vs-hive-dappradars-watching-what-happens-next
Being one of the most prominent websites in the d/app-space, DappRadar is an important and great tool for every dapp-related blockchain & its users and having Hive on there is amazing!
There is going to be another announcement-post on Monday, so make sure you keep your eyes open.
Dapps on Hive in the future
So far, based on the data from HiveDapps.com there are 21+ different d/apps on Hive and it's going to be interesting to see how they are going to develop in the future in comparison to Steem dapps as Hive & Steem are BOTH integrated on DappRadar.com starting Monday.
My guess is that in the beginning, Steem might have more DAU due to the fact that Splinterlands is still residing on Steem (which IDK if they will migrate), but with 79% of the dapps already having migrated to Hive (https://steem2hive.xyz), I think Hive will be the clear winner.
Thanks! 🙏
Before I finish up this post, I want to thank Dragos and the whole DappRadar team for integrating Hive into their website and I am looking forward to Monday, 18th May 2020.
And as a small show of appreciation, I've set @dappradar as 50% beneficiary of this post, so DappRadar will have some $HIVE of their own to HODL. 🙌
Last but not least, make sure to follow them: @dappradar!
With this said: mark your calendars - #Hive is coming to DappRadar!
Wolf
therealwolf.me