11 days ago I pointed out how last year Deutsche Bank went sub 7 euro's and now the Commerzbank deal has failed the price has returned to sub 7 again. Well now it has broken below the previous all time low.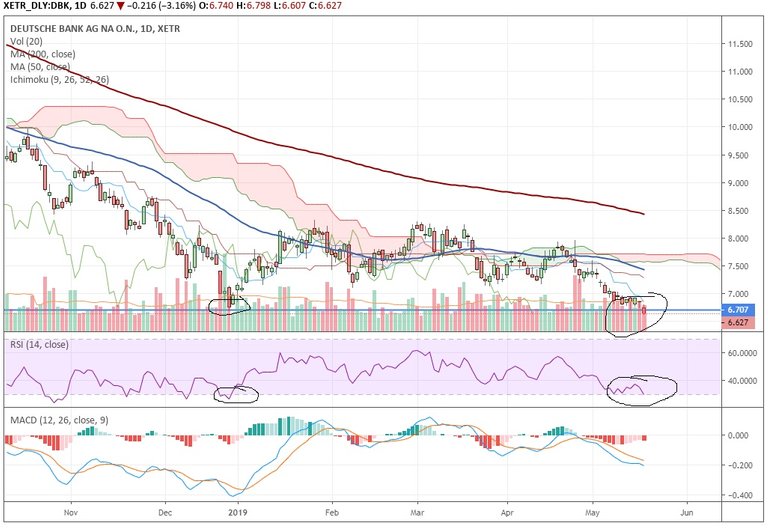 Please feel free to use the #Investors-Group tag for: Stocks, Cryptocurrencies, Commodities and Investment related Blogs.
Investors-Group News #steemtalent
Disclaimer: Please note that information in this post is for educational purposes only and is not to be taken as investment advice.