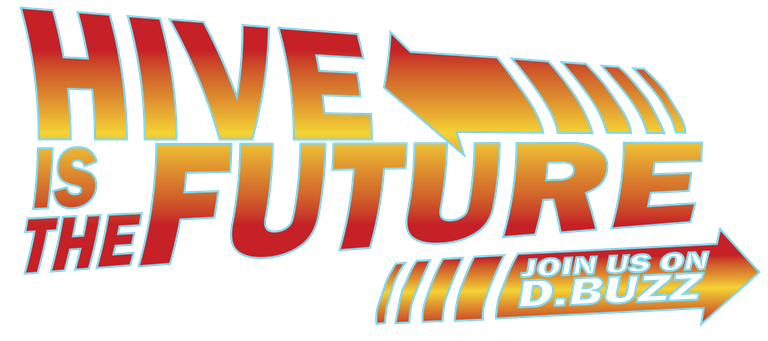 ---
As with any new app whose aim is to break fresh ground, there will be questions and concerns. We over here at D.Buzz hear you and will try our best to address them and dispel any erroneous conceptions.
We are a micro-blogging platform that allows short-form content to be posted to our Dapp, so that conversations can take place like on other social media platorms. It's not required to connect Twitter to your account, that is only optional.
Let's break down how the Twitter to HIVE functionality happens.
The Twitter explanation:
D.Buzz has a built-in Twitter verification.
Before anyone is enabled to post from Twitter to D.Buzz directly, they must go through a verification process.
Verification is 100% optional.
It's up to the D.Buzz user if they wish to activate this or not.
If you do not do the activation process, you can still use D.Buzz as a standalone Dapp and engage with users on this micro-blogging platform. We also are in the works of developing a mobile app for this use.
---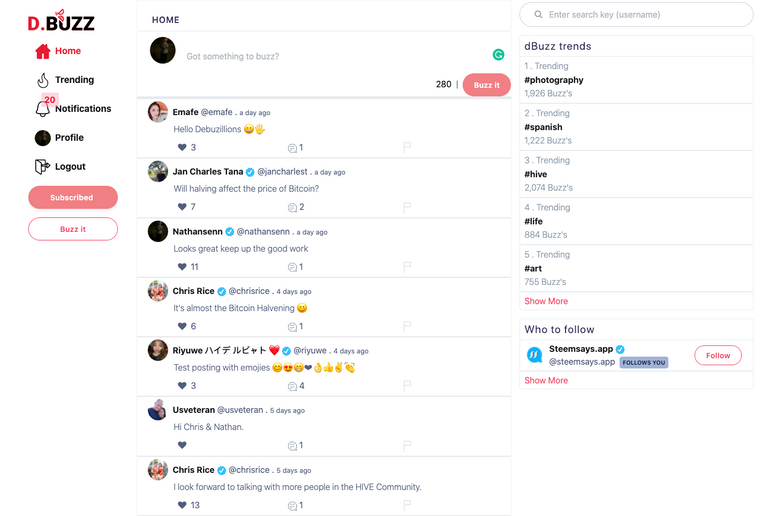 ---
To extend the functionality of D.Buzz, if the user chooses to complete the verification process, Twitter / D.Buzz re-posting will be enabled.
The re-posting will ONLY happen if verified, and, if in their tweet, they add one of these hashtags #hive or #dbuzz.
If a user does not add the hashtag or has not verified their account, no re-post to D.Buzz will happen.
We like to have a clean news-feed as much as you do!
You should know that you will NOT see the posts on Peakd or Esteem from others unless you subscribe to our D.Buzz Hive community. You can even use D.Buzz and not be subscribed to our HIVE community. This option means you won't have your news feed filled up with people reposting from Twitter.
Our Dapp is about connecting and community.
For now, D.Buzz is a tool to connect Twitter to Hive and allowing for the rapid distribution of information in a short form.
With it, voices can reach more people and spread valuable information as well as silly memes rapidly.
If you're walking around the street, you could send a Tweet with the #dbuzz hashtag, and have it posted to HIVE. You can reach your network on Twitter and HIVE, engage in conversation, spread valuable information, or tell people about that chocolate pie you ate.
We empower you to reach more people, simply and efficiently.
How easy is it to remove my authorization?
We would be sad to see you go, but it's easy to remove the automatic re-posting. You can revoke posting privileges by going to this link:
https://hivesigner.com/revoke/dbuzz.app
This action will revoke the posting privileges of D.Buzz to our community. When you want to come back, re-enable that privilege, and you're in again.
D.Buzz is still launching. We want to get your feedback and tailor our future road-map towards a goal most people want to see.
We hope you'll give D.Buzz a try and join our community!