Descent um classico da antiga Interplay de 1995 está disponivel na Steam para download!
Bem-vindo ao Descent - 27 níveis do jogo de ação mais emocionante e agitado do mundo.
Download: https://store.steampowered.com/app/273570/Descent/


---
Read more: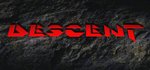 Descent on Steam
Prepare To Start Your Descent.Sensory overload in 360° 3-D.Welcome to Descent™ - 27 levels of the most mind-bending, stomach-churning action game ever. Featuring true 3-Dimensional worlds with light source shading, texture mapping, 3-D morphing, directional sound effects and sizzling music, this is technology taken to the limit.
Source:
https://store.steampowered.com
---
Share this post:







---