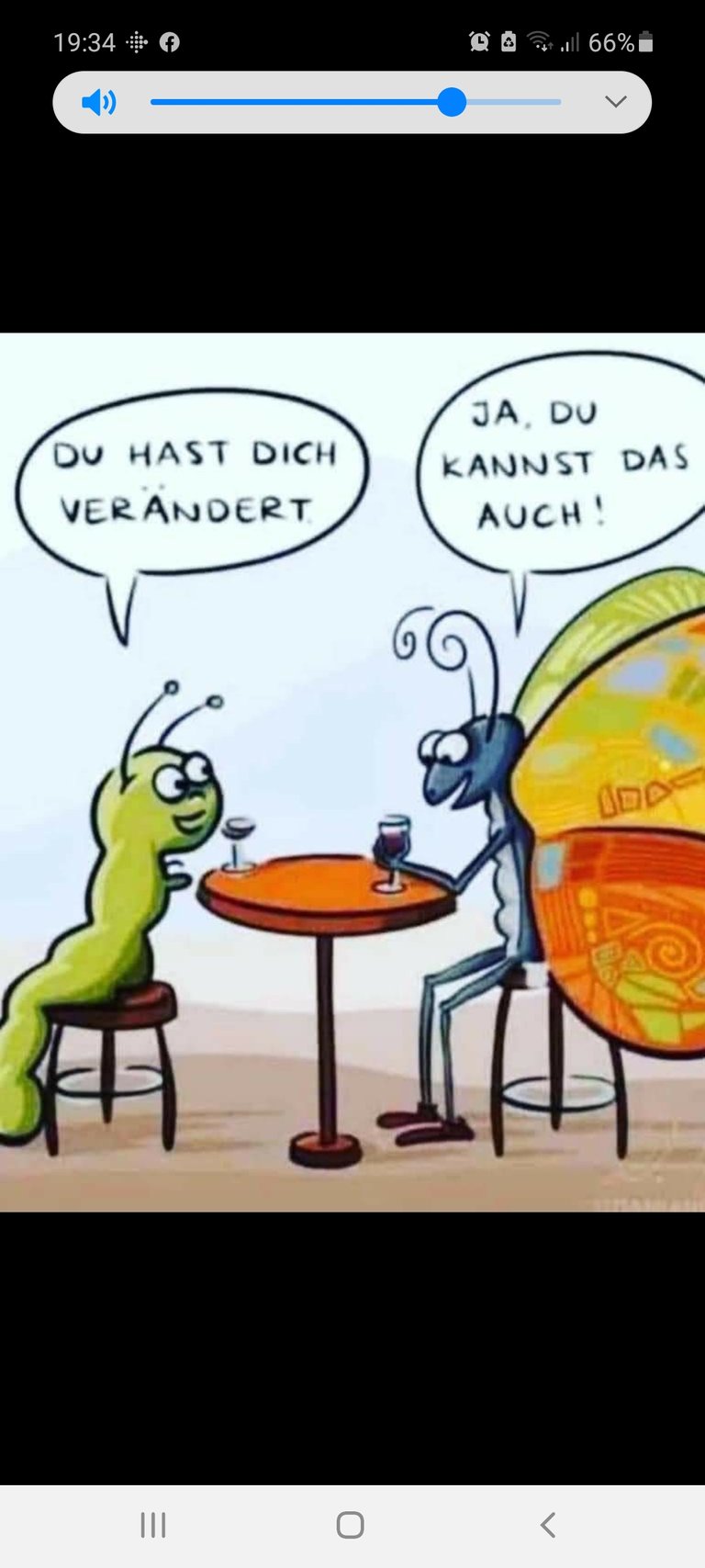 Hach, das ist gar nicht so einfach...momentan habe ich das Gefühl, dass ich im Kokon stecke, raus will aber es ganz schön anstrengend und hart ist bis ich da rauskomme...Geduld ist immer wieder meine Schwachstelle die mich herausfordert.
Wie ist das bei dir? Bist du schon ein Schmetterling oder noch die Raupe oder im Kokon?
Oh damn, its not quite easy...at the moment i think i am still in the butterflycocoon. I want to get out of it but it is so hard and exhausting. Patience is always my weak point which forces me to calm down.
Whats about you. Are you already a butterfly or still the caterpillar or do you sit in the Cocoon?