Bewaffnete mit den Kopfhörern und guter Rock Musik ging es Los
(EN)
Armed with headphones and good rock music, we started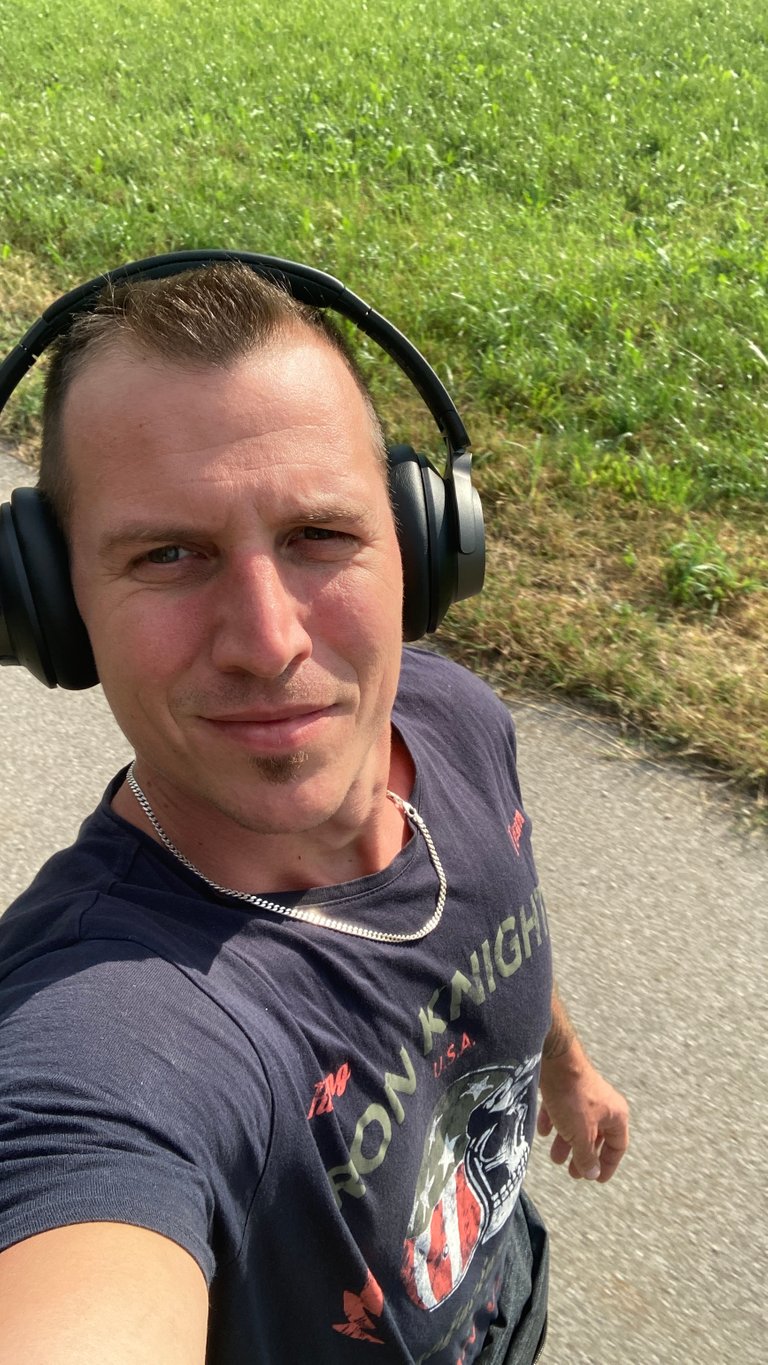 Meine K2 laufen wie auf schienen so macht es richtig Spaß 🤩
(EN)
My K2 run like they're on rails, so it's really fun 🤩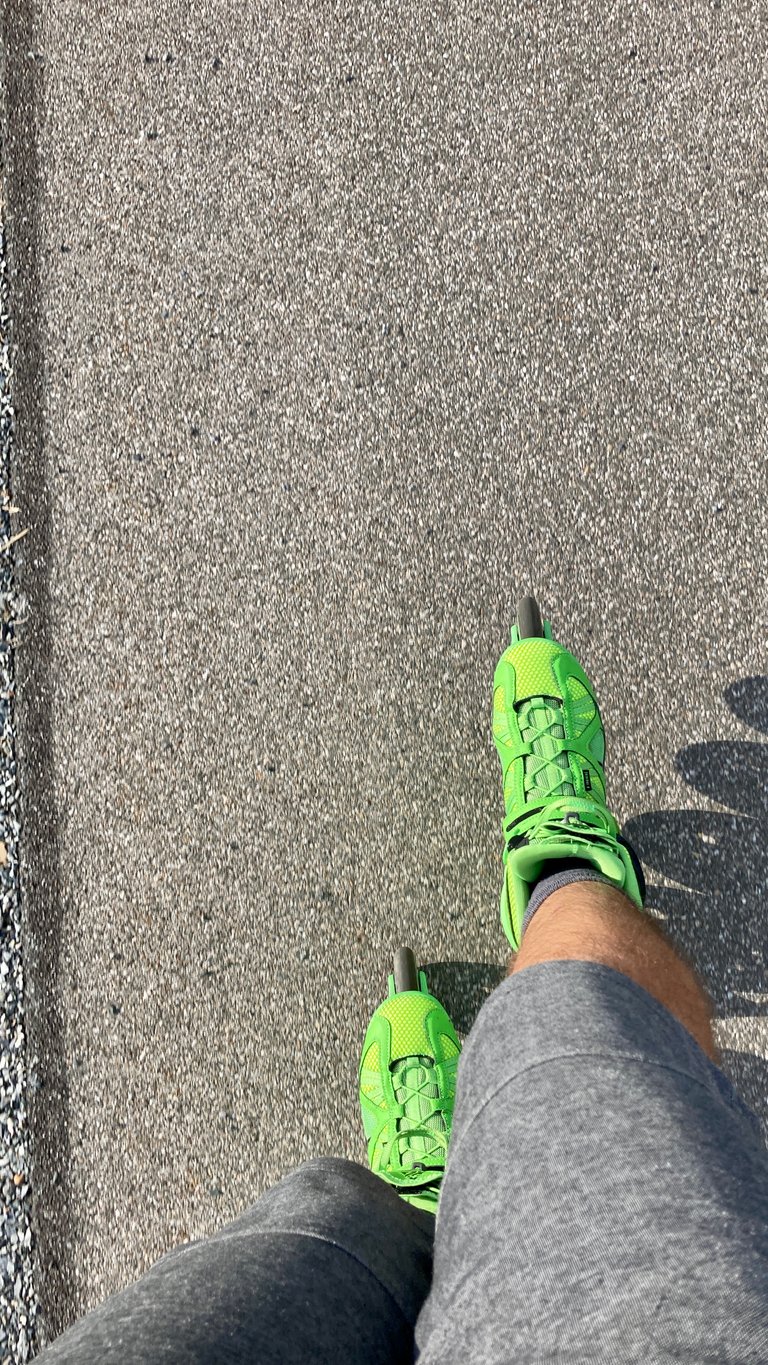 Egal ob auf gerader Strecke,
(EN)
Whether on a straight line,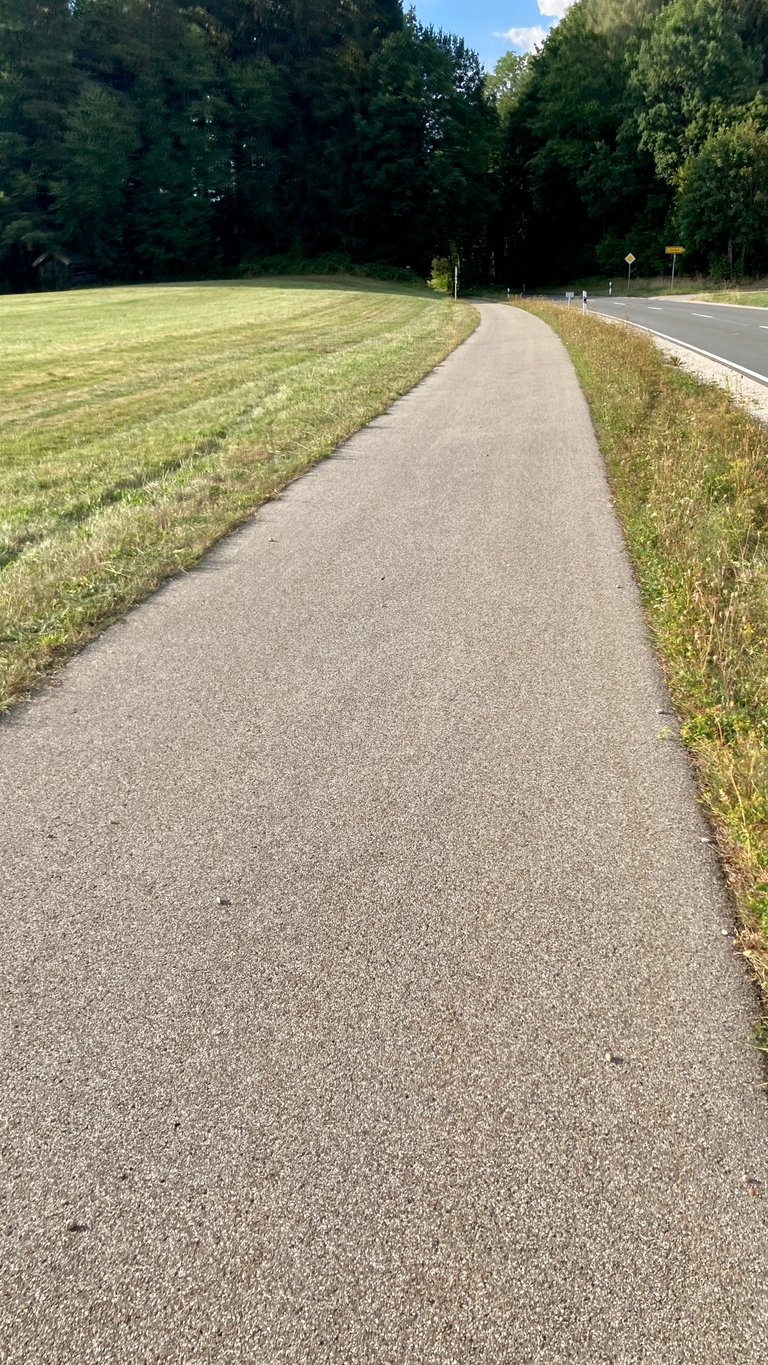 Oder Kurvig Bergab man behält stehts die Kontrolle
(EN)
Or curvy downhill you always keep control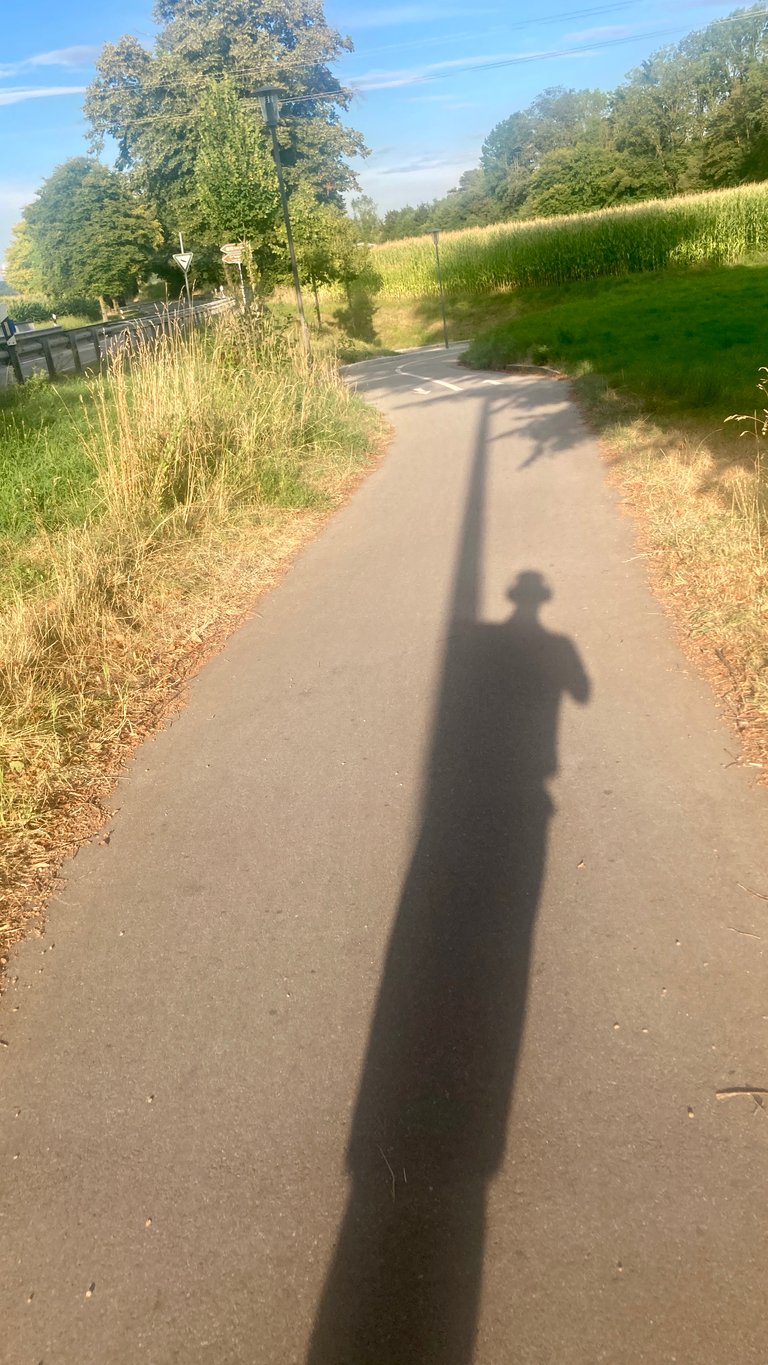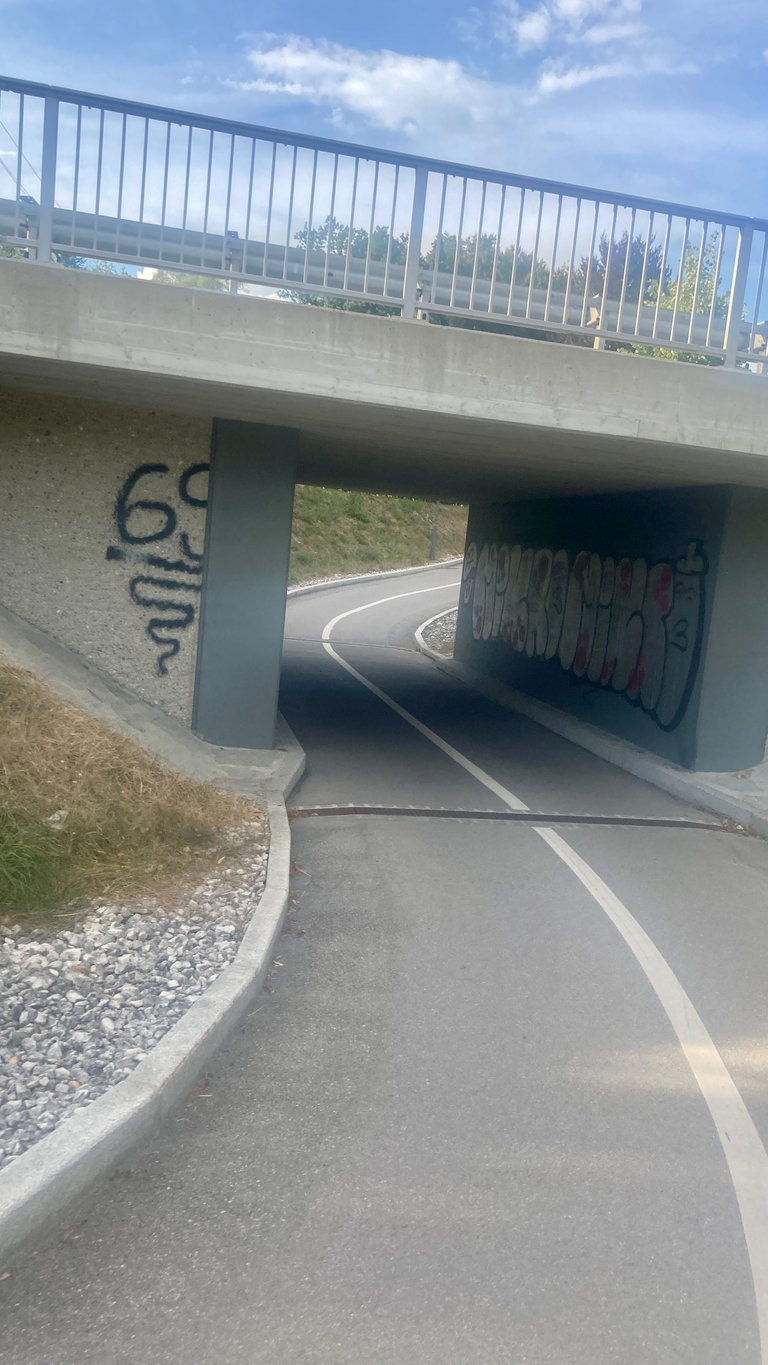 Hier im Ländlichen Bereich kann man noch richtig die Natur genießen und sich schön am Abend sportlich betätigen.
Der Mais wächst und die Luft ist Sauber.
(EN)
Here in the rural area you can still really enjoy nature and do sports in the evening.
The corn is growing and the air is clean.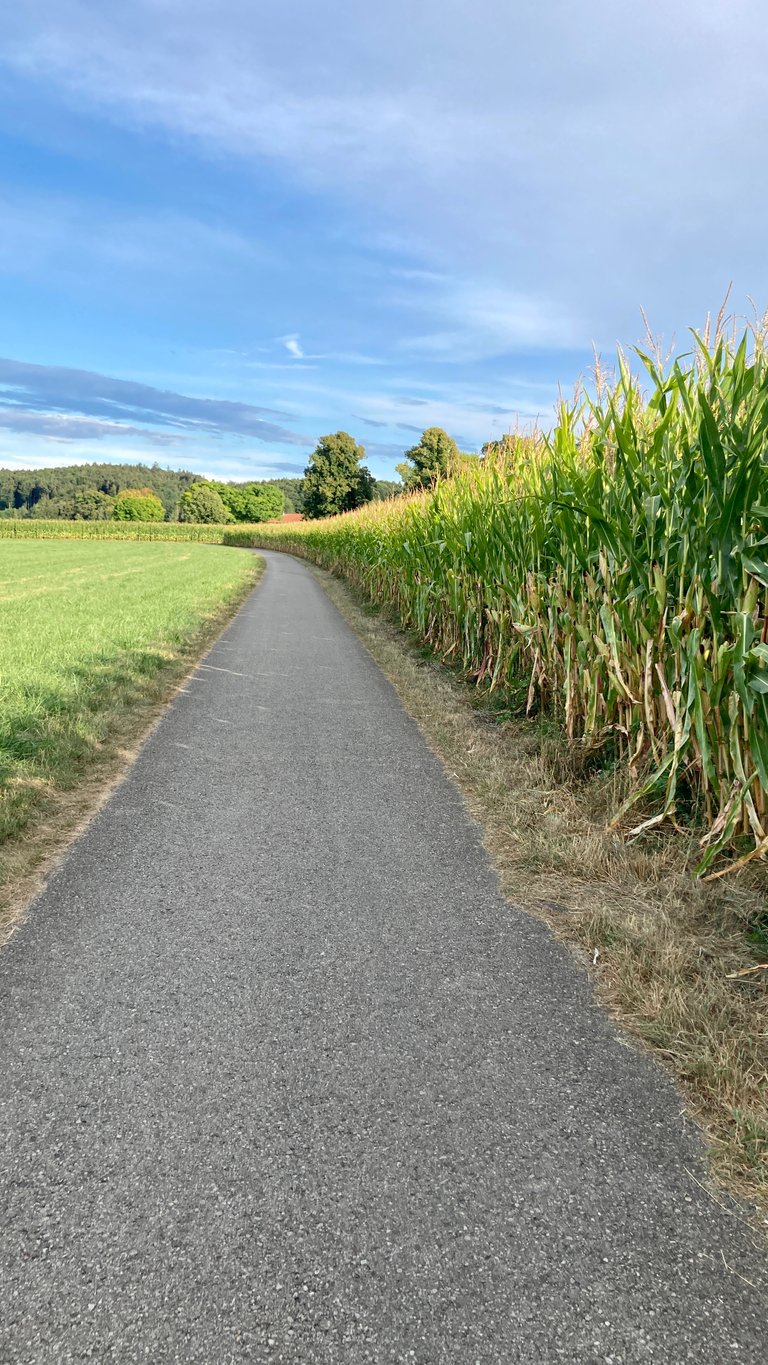 Die ersten Schweißperlen bilden sich schon aber das tut keinen Abbruch des Ausflugs schwitzen gehört ja dazu.
(EN)
The first beads of sweat are already forming, but that doesn't detract from the trip - sweating is part of it.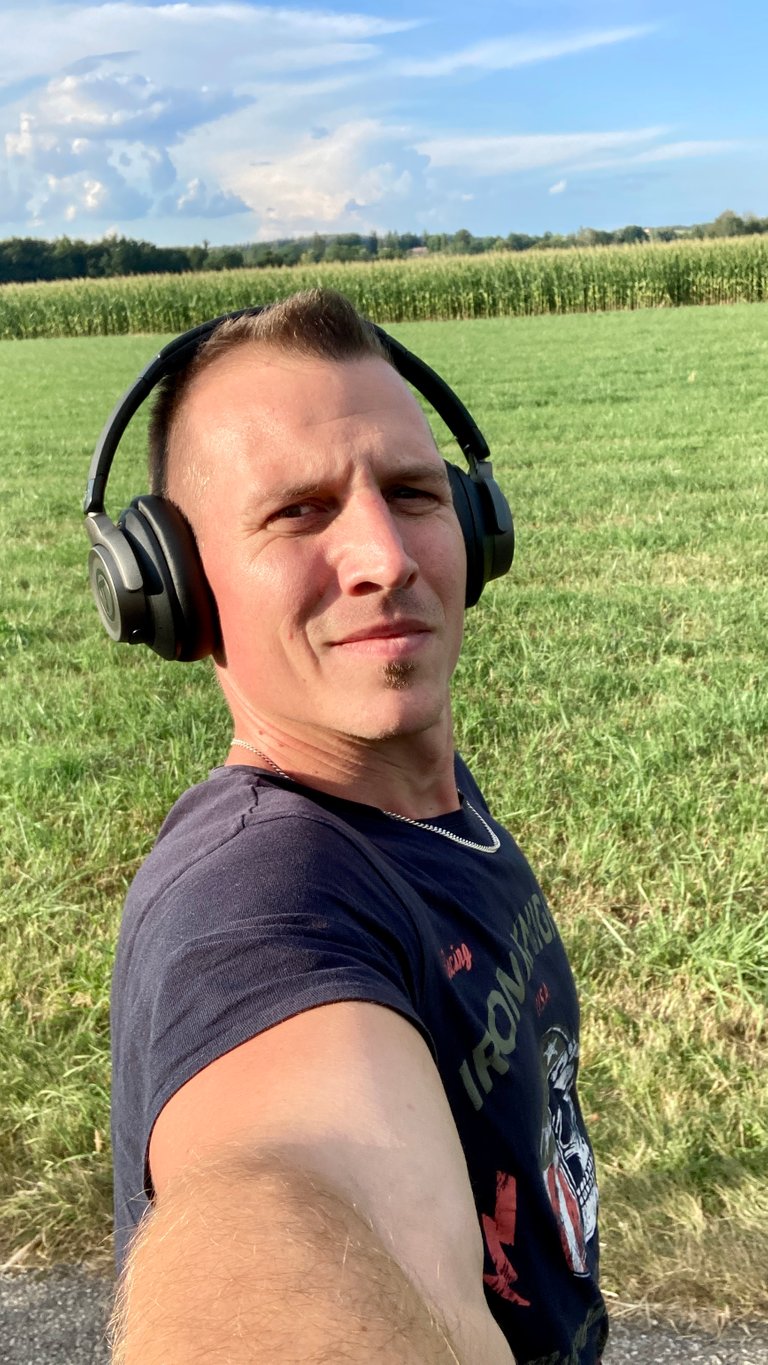 Noch ein Schnappschuss der kleinen Kirche bei Waging am See.
(EN)
Another snapshot of the little church near Waging am See.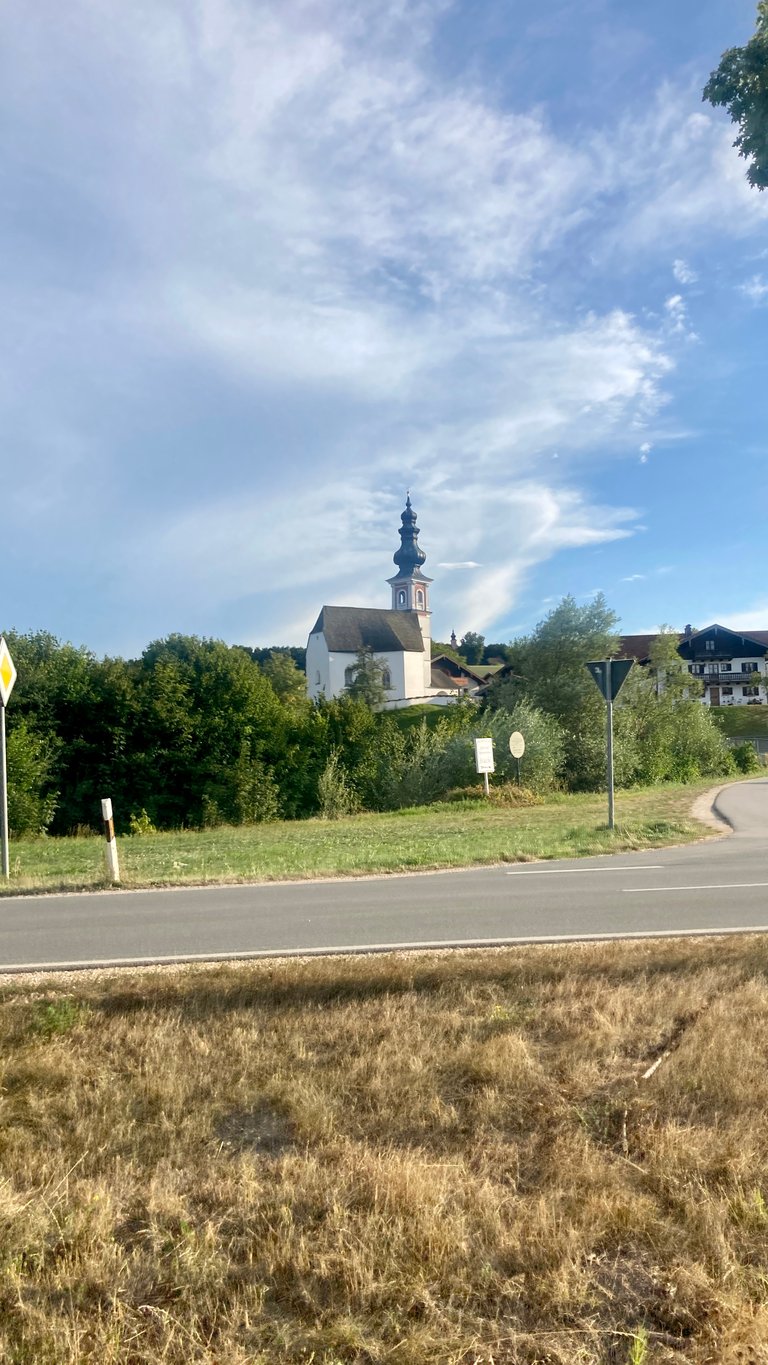 Und schon wird es kühler, am See ist die Luft noch frischer das tut gut 😊
(EN)
And already it's getting cooler, the air is even fresher at the lake, that's good 😊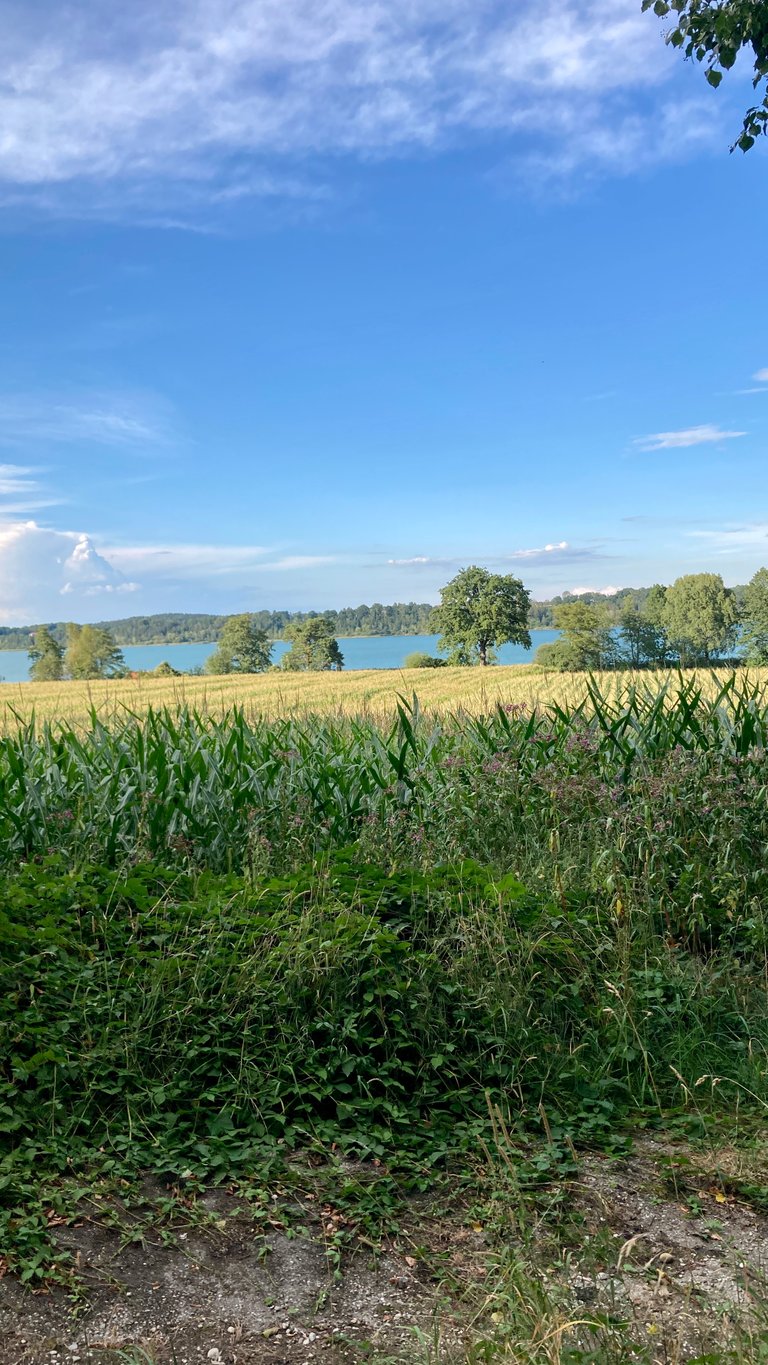 Meine Strecke führt mich ein ganzes Stück am See Entlang dort bekommt man echt gut den Kopf Frei und kann es nur genießen.
(EN)
My route takes me a long way along the lake. You can really clear your head there and just enjoy it.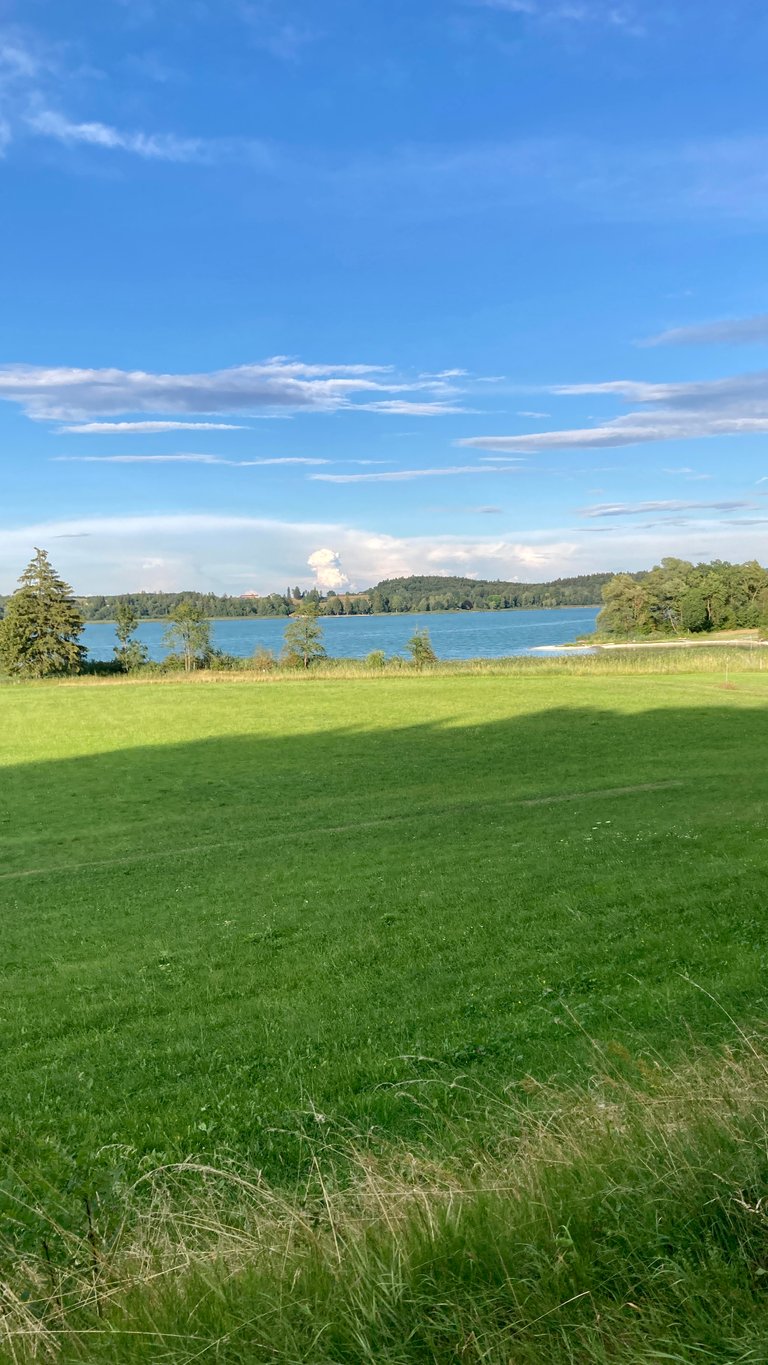 So genug vom See nach einem guten Stück Bergauf geht es wieder Richtung Berge. Im Hintergrund sieht man den Zwiesel und Staufen.
(EN)
So enough of the lake after a good bit uphill we head back towards the mountains. In the background you can see the Zwiesel and Staufen.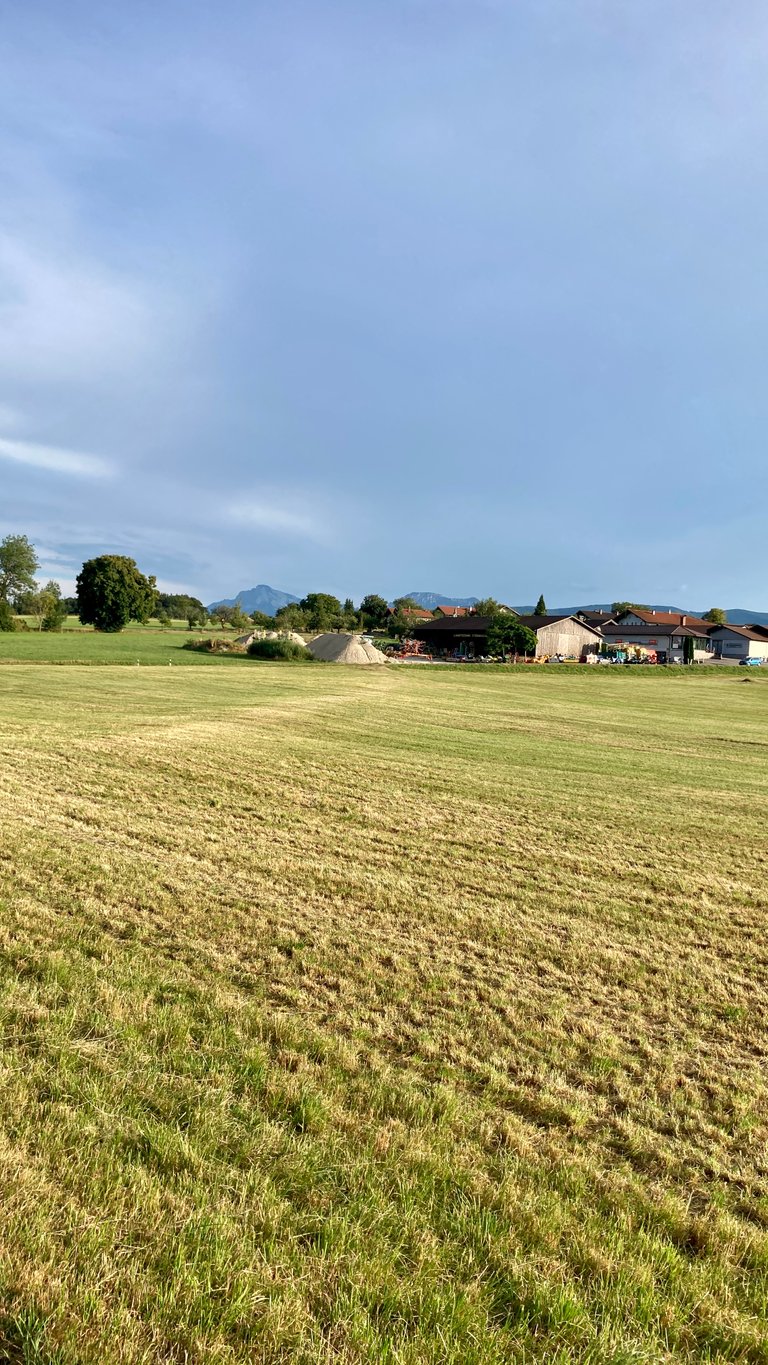 Ja er Schwitzt wieder.
(EN)
Yes, he's sweating again.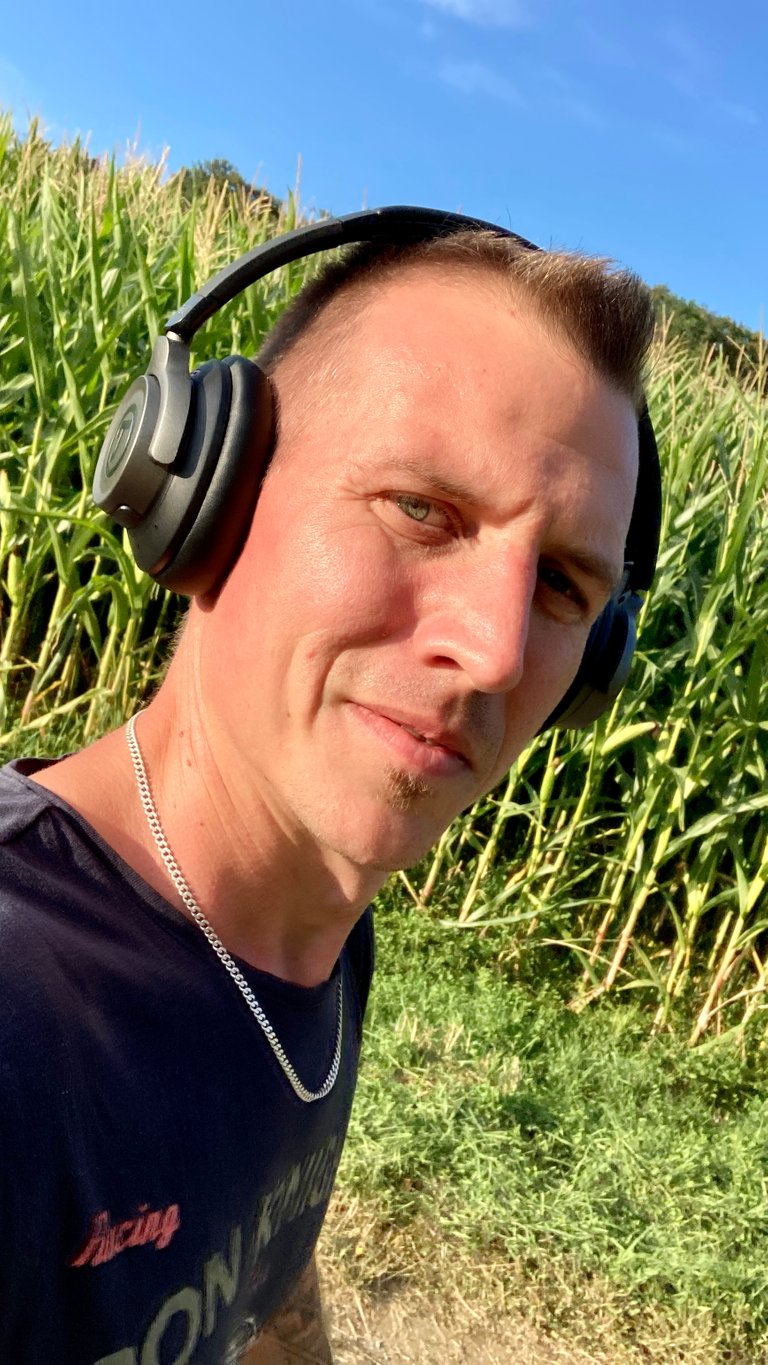 Entlang auf kleinen Bauernstrassen geht es weiter Richtung Ziel. Im Hintergrund dieses mal Untersberg und Staufen.
(EN)
Along small farm roads we continue in the direction of our destination. In the background this time Untersberg and Staufen.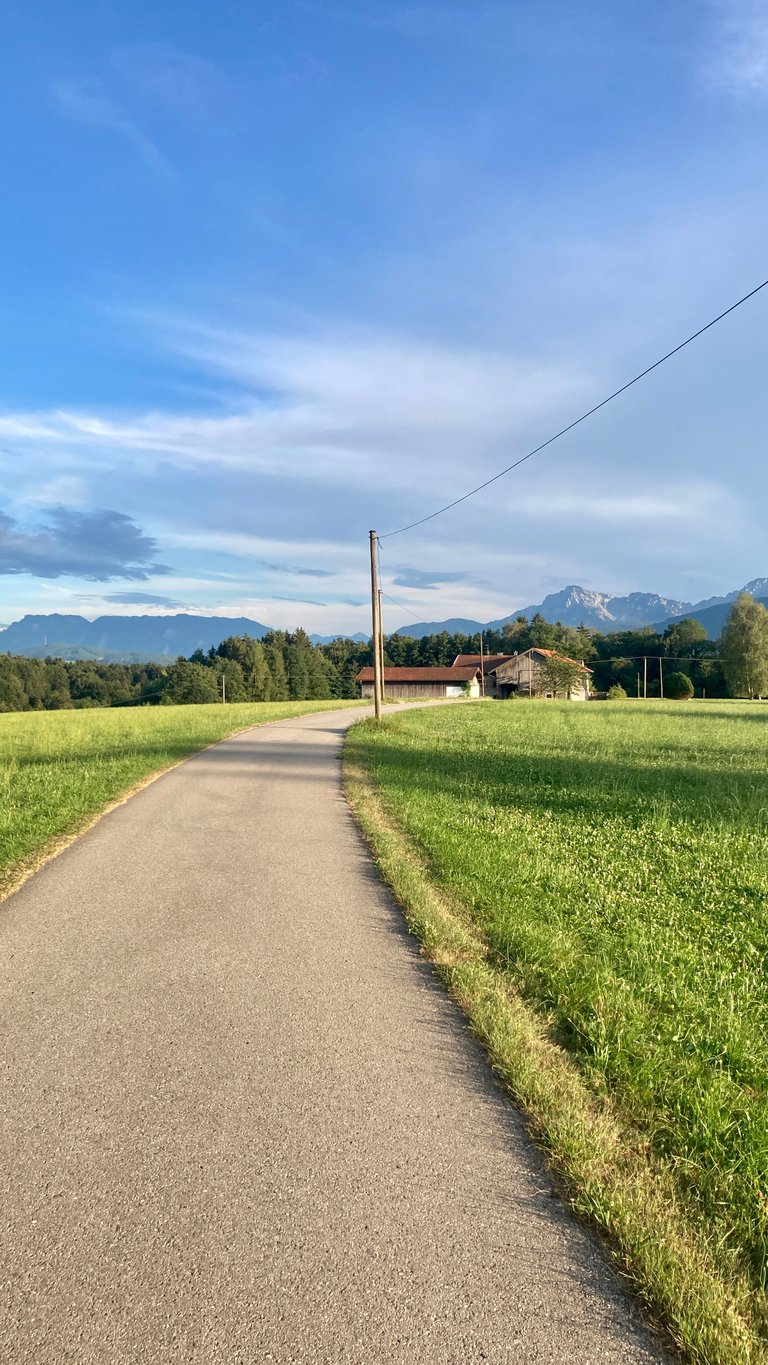 Ach herrje so kurz vorm Ziel hat doch noch die Pausenglocke geläutet und zwang mich zum kurzen ausruhen.
(EN)
Oh dear, so close to the finish line the break bell rang and forced me to take a short rest.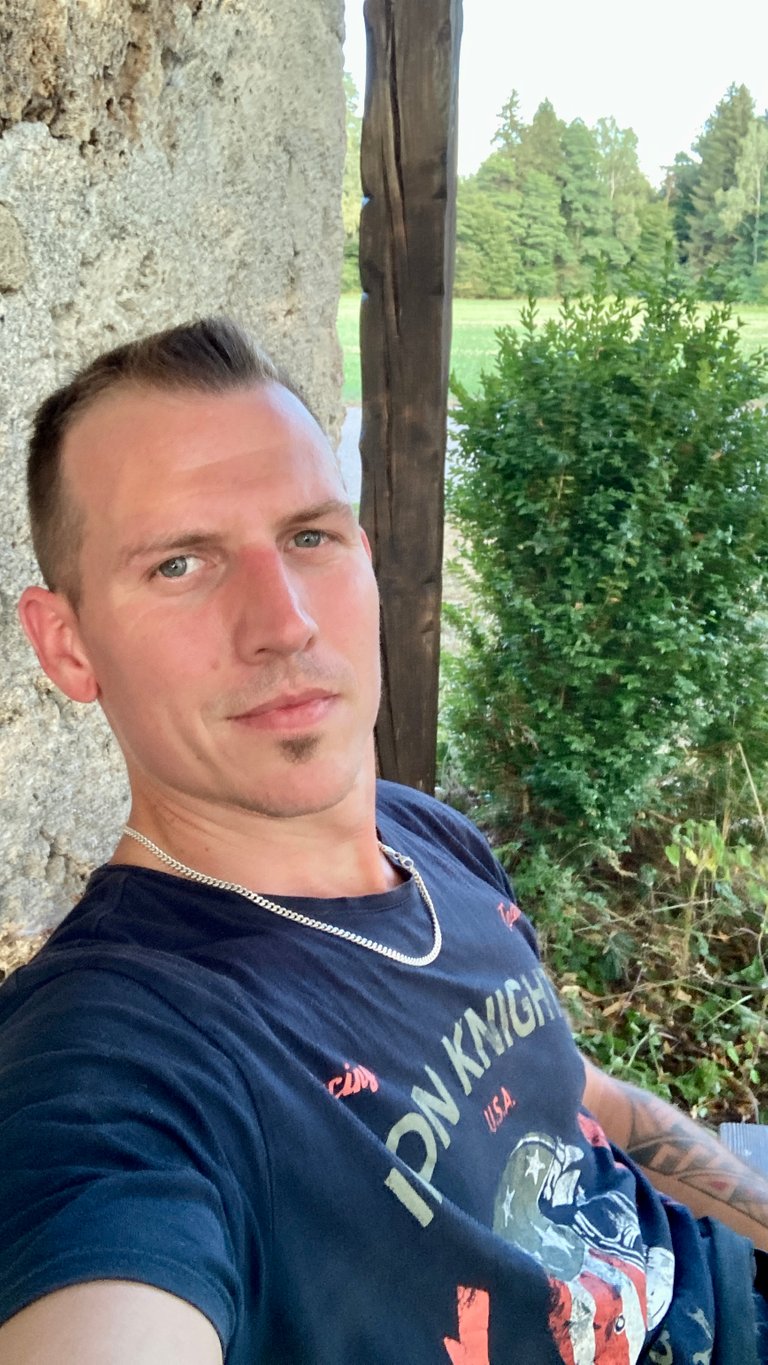 Aber gut Ding hat weile und ich habe es geschafft. 22 Kilometer sind es dann doch geworden.
(EN)
But good things take time and I made it. It turned out to be 22 kilometers after all.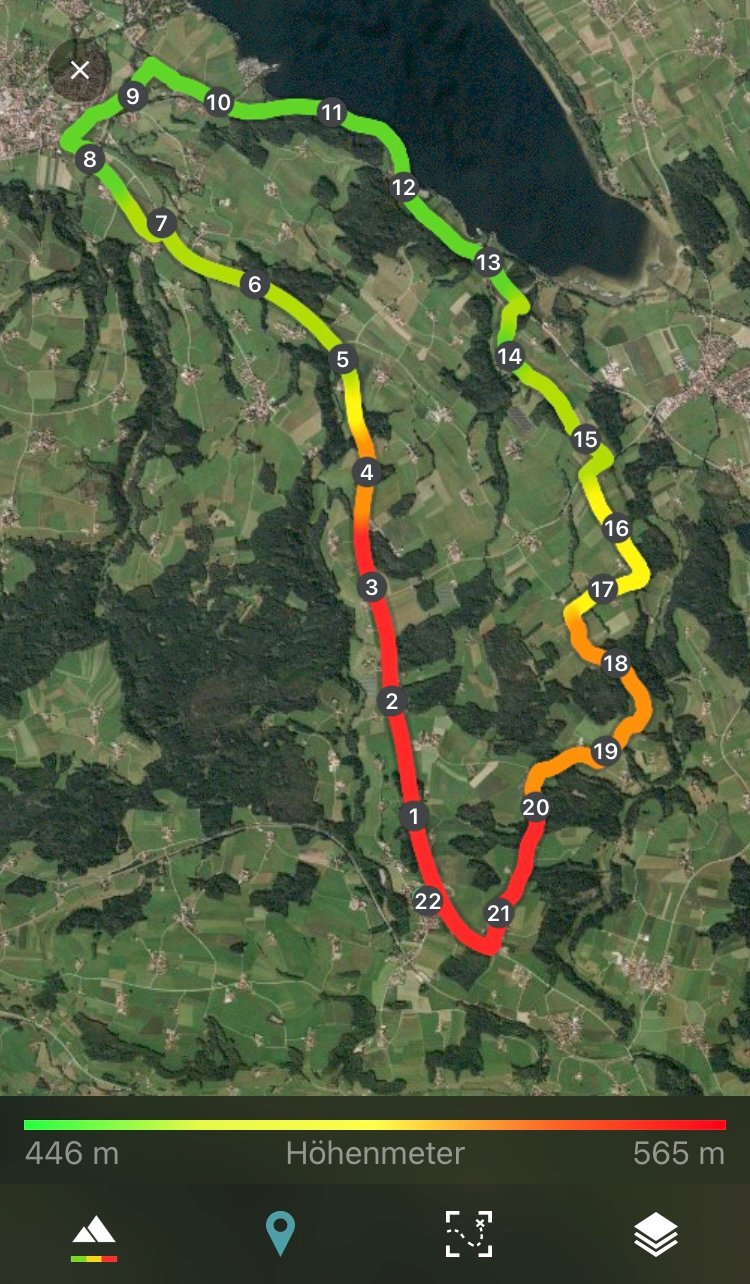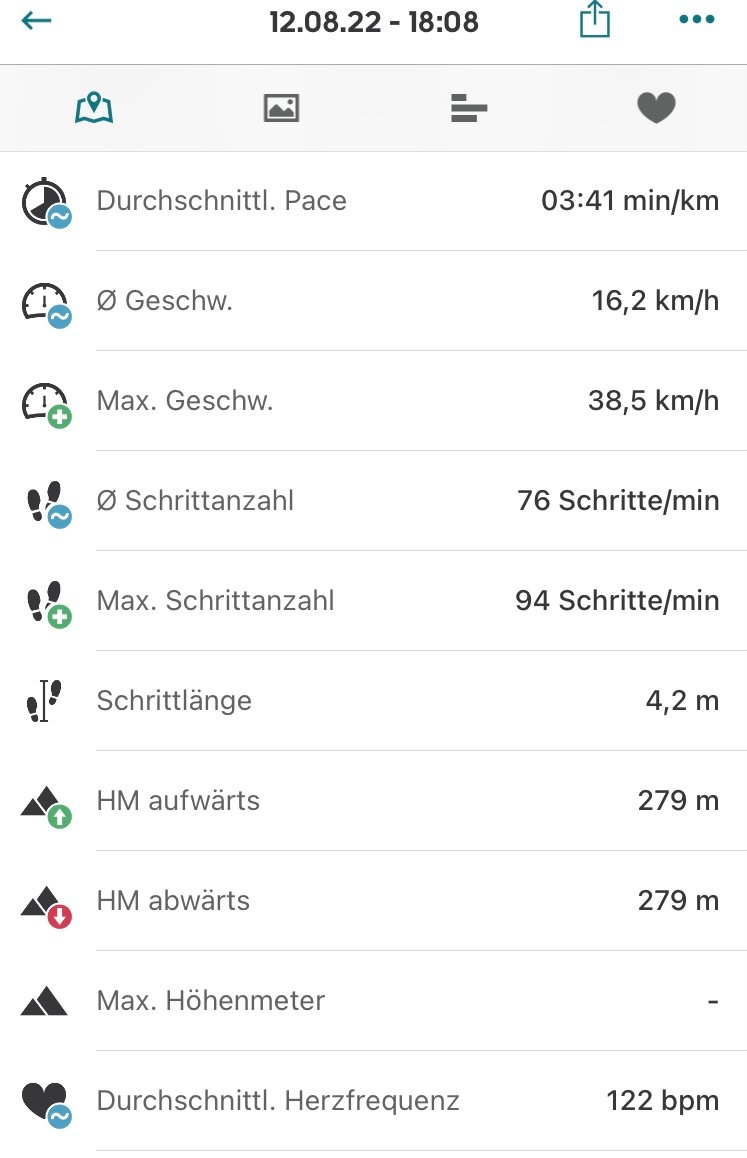 Mit den Werten bin ich auch ganz zufrieden bin ja diese Jahr noch nicht viel gefahren 😉
(EN)
I'm also quite satisfied with the values, I haven't ridden much this year 😉
Auf Wiedersehen bis zu Nächsten mal 👋🏻
(EN)
Goodbye until next time 👋🏻