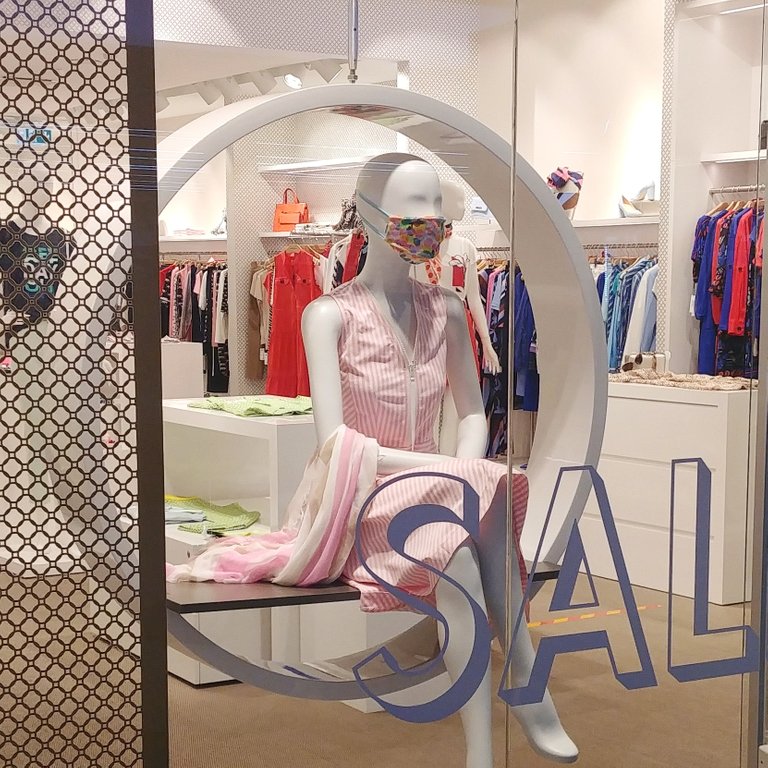 Jetzt sind die Masken auch schon in der Mode angekommen! Wie findet ihr die passend farblich abgestimmten Masken zum Outfit?
Ich kann es gar nicht glauben!
Hauptsache Corona bleibt lange in unserem Bewusstsein, damit auch der letzte Kritiker endlich begreift wie schlimm doch Corona ist.
Wie das nur kommt, dass viele Krankenhäuser Personal entlassen und in finanzielle Not kommen, wo doch so ein schlimmes Virus kursiert.
Da fällt mir nichts mehr ein! Zeit für ein Statement eurer seits!!!
---
Now the masks are already in fashion! How do you find the matching color-coordinated masks for the outfit?
I can not believe it!
The main thing Corona remains in our consciousness for a long time, so that even the last critic finally understands how bad Corona is.
How come that many hospitals lay off staff and face financial hardship when such a bad virus is circulating.
I can't think of anything! Time for a statement on your part !!!