Dear Hiveans,
I hope you are well and enjoy the final weeks of 2022.
The Bitcoin and crypto market is currently undergoing a surprisingly deep "correction".
One reason for that is the FTX drama. These are my notions on this topic:
FTX and the SEC

FTX's internal controls have been very poor: more here
There seems to have been some serious poor decisions / malfeasance / corruption within the financial supervision authorities:

Gary Gensler, the head of the SEC, is the guy who is opposing a "physical-based or spot Bitcoin ETF", on the spurious grounds of that "bitcoin remains subject to fraud and market manipulation". A spot Bitcoin ETF is what's necessary to push Bitcoin's price and, by extension, stabilizes its price - making Bitcoin exactly less subject to market manipulation. (physical vs. futures-based ETF, BTC ETF)
If these allegations turn out to be true, Gensler needs not only to be removed from the SEC, but probably brought to justice (more info).

BTC is the solution to the problems around FTX. If you are the custodian of your BTC, you don't run counterparty risk. Nobody can gamble with your money.
Though the FTX disaster is very bad for "crypto" in the short term, it's a necessary adjustment/ catharsis for the crypto ecosystem in the long run. Bad exchanges/actors leave the scene, the market adapts and some new security procedures are put in place (perhaps Proof of Reserves).
Though "crypto" is often berated as intransparent and fraudulent, my impression is that this scandal is discussed more transparently than former scandals such as Enron, WorldCom or Lehman Brothers. But perhaps this is due to the development of social media and less to crypto.
What do you think?
Have a great day,
zuerich
And here some random memes: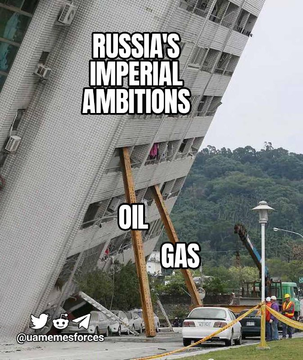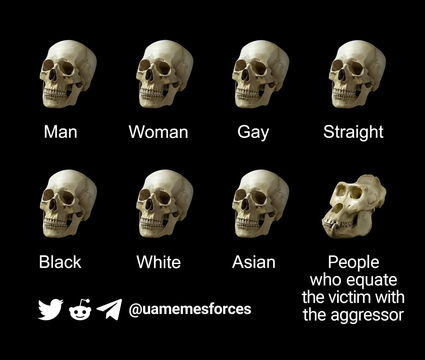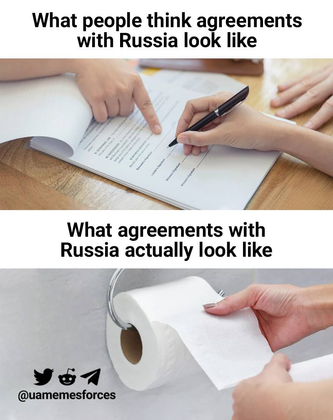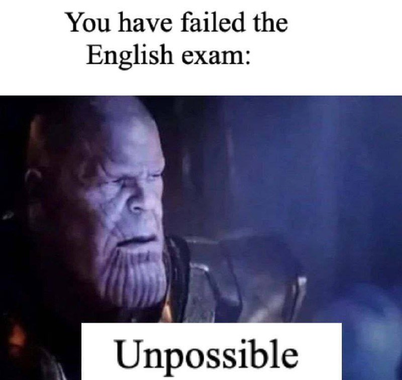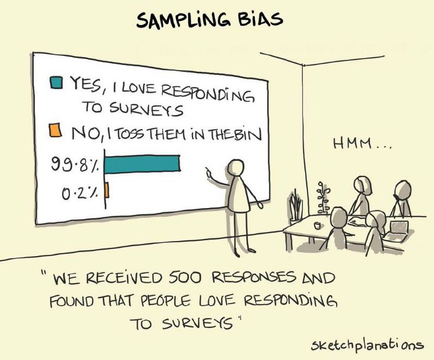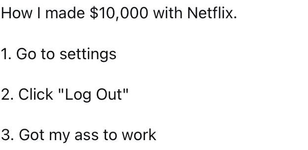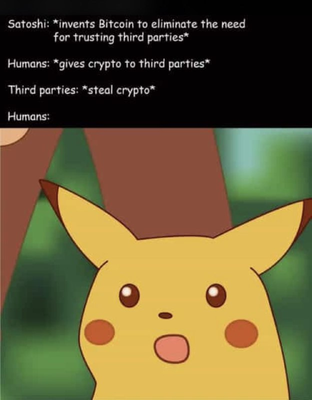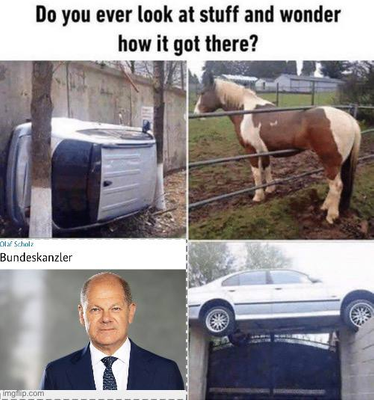 ---
Liebe Hiver,
ich hoffe Euch gehts gut und Ihr genießt die letzten Wochen des Jahres 2022.
Der Bitcoin- und Kryptomarkt durchläuft derzeit eine überraschend tiefe "Korrektur".
Ein Grund dafür ist das FTX-Drama. Dies sind meine Gedanken zu diesem Thema:
FTX und die SEC

Die internen Kontrollen von FTX waren unterirdisch: mehr hier
Innerhalb der Finanzaufsichtsbehörden scheint es einige schwerwiegende Fehlentscheidungen/Vergehen/Korruption gegeben zu haben:

Gary Gensler, der Chef der SEC, ist derjenige, der sich gegen einen "physisch-basierten oder Spot-Bitcoin-ETF" ausspricht, mit der fadenscheinigen Begründung, dass "Bitcoin nach wie vor Betrug und Marktmanipulation ausgesetzt ist". Ein Spot-Bitcoin-ETF ist das, was notwendig ist, um den Bitcoin-Preis zu pushen und dadurch seinen Preis zu stabilisieren - was Bitcoin genau entgegen seiner Begründung weniger anfällig für Marktmanipulation macht. (physischer vs. futures-basierter ETF, BTC ETF)
Sollten sich diese Anschuldigungen als wahr herausstellen, muss Gensler nicht nur aus der SEC entfernt, sondern wahrscheinlich auch vor Gericht gestellt werden (weitere Infos).

BTC ist die Lösung für die Probleme rund um FTX. Wer seine BTC selbst verwahrt, hat kein Gegenparteirisiko. Niemand kann mit seinem Geld spekulieren oder es leicht entwenden.
Obwohl das FTX-Desaster kurzfristig sehr schlecht für "Krypto" ist, ist es auf lange Sicht eine notwendige Anpassung/Katharsis für das Krypto-Ökosystem. Schlechte Börsen/Akteure verlassen die Szene, der Markt passt sich an, und einige neue Sicherheitsmassnahmen werden eingeführt (vielleicht Proof of Reserves).
Obwohl "Krypto" oft als intransparent und betrügerisch beschimpft wird, habe ich den Eindruck, dass dieser Skandal transparenter diskutiert wird als frühere Skandale wie Enron, WorldCom oder Lehman Brothers. Aber vielleicht liegt das an der Entwicklung der sozialen Medien und weniger an Crypto an sich.
Wie seht Ihr das?
Have a nice day,
zuerich
Und hier ein paar Memes: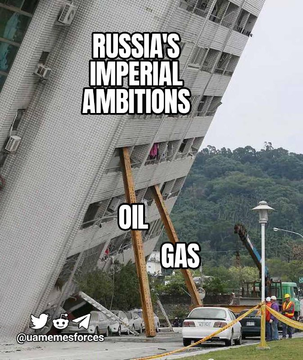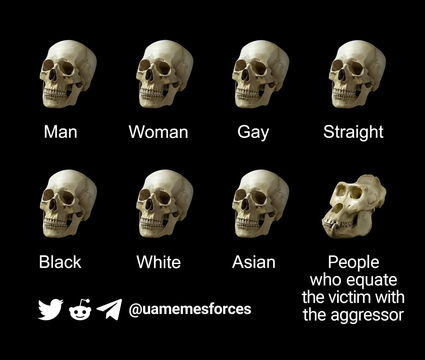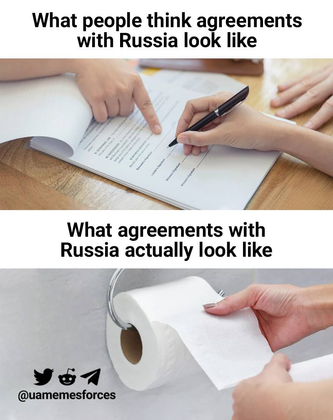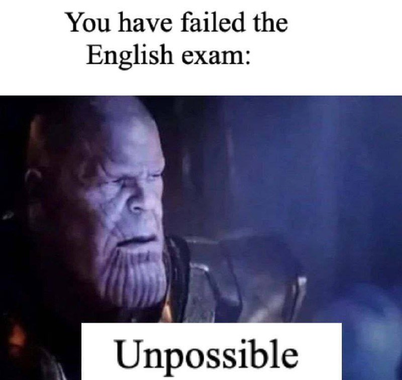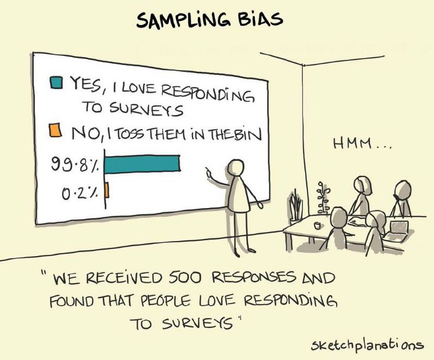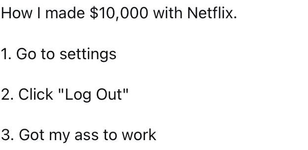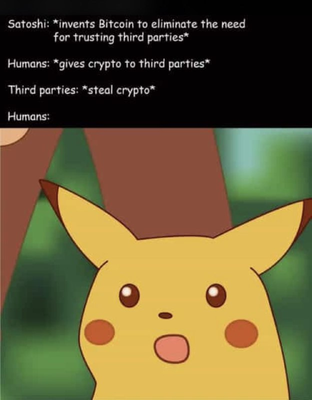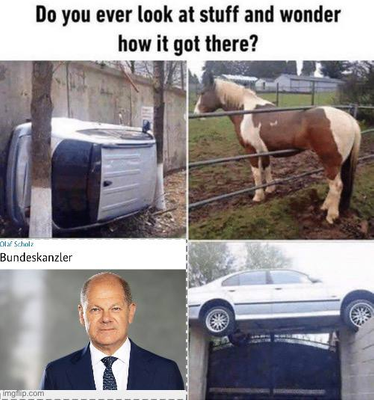 ---
Queridos Hiveanos,
Espero que estéis bien y que disfrutéis de las últimas semanas de 2022.
El mercado de Bitcoin y de las criptomonedas está experimentando actualmente una "corrección" sorprendentemente profunda.
Una de las razones es el drama del FTX. Estas son mis nociones sobre este tema:
FTX y la SEC

Los controles internos de FTX han sido muy pobres: más aquí
Parece que ha habido algunas malas decisiones/malversaciones/corrupción graves dentro de las autoridades de supervisión financiera:

Gary Gensler, el jefe de la SEC, es el tipo que se opone a un "ETF de Bitcoin con base física o al contado", con el espurio argumento de que "el bitcoin sigue siendo objeto de fraude y manipulación del mercado". Un ETF de Bitcoin al contado es lo que se necesita para impulsar el precio de Bitcoin y, por extensión, estabilizar su precio, haciendo que Bitcoin esté exactamente menos sujeto a la manipulación del mercado. (ETF físico vs. ETF basado en futuros, BTC ETF)
Si estas acusaciones resultan ser ciertas, Gensler no sólo debe ser destituido de la SEC, sino que probablemente sea llevado ante la justicia (más información).

BTC es la solución a los problemas en torno a FTX. Si tú eres el custodio de tu BTC, no corres el riesgo de contrapartida. Nadie puede jugar con tu dinero.
Aunque el desastre de FTX es muy malo para las "criptomonedas" a corto plazo, es un ajuste/catarsis necesario para el ecosistema de las criptomonedas a largo plazo. Los malos intercambios/actores abandonan la escena, el mercado se adapta y se ponen en marcha algunos nuevos procedimientos de seguridad (quizás la prueba de reservas).
Aunque las "criptomonedas" suelen ser tachadas de intransparentes y fraudulentas, mi impresión es que este escándalo se discute con más transparencia que otros anteriores, como Enron, WorldCom o Lehman Brothers. Pero quizás esto se deba al desarrollo de los medios sociales y no tanto a las criptomonedas.
¿Qué opina usted?
Que tengan un buen día,
zuerich
Y aquí algunos memes al azar: