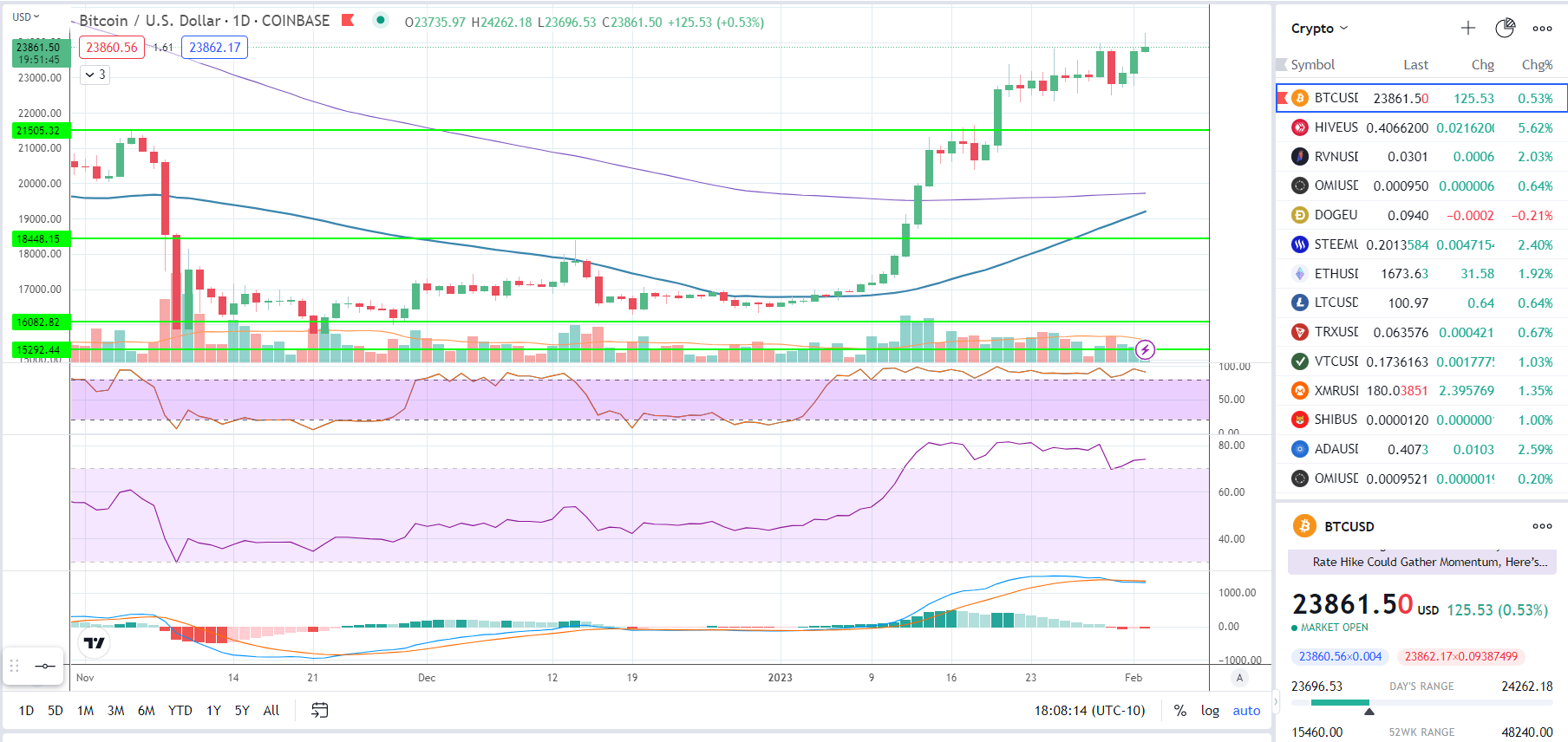 Bitcoin moved above $24K then moved back down just under it to $23.8K.
Bitcoin is forming a Bullish Inverted Hammer. This would normally not be great but it is holding above the previous candle so Bitcoin still is looking good right here.
Tomorrow will be a key day in this latest Bull Flag.
If you would like to try mining and trading please sign up using our referral links.
NiceHash https://www.nicehash.com/?refby=85b7e824-5cc1-43a8-be71-c961268c7dae Betterhash https://www.betterhash.net/?ref=120255
Webull https://a.webull.com/iq6eninsuyBMifIlHg