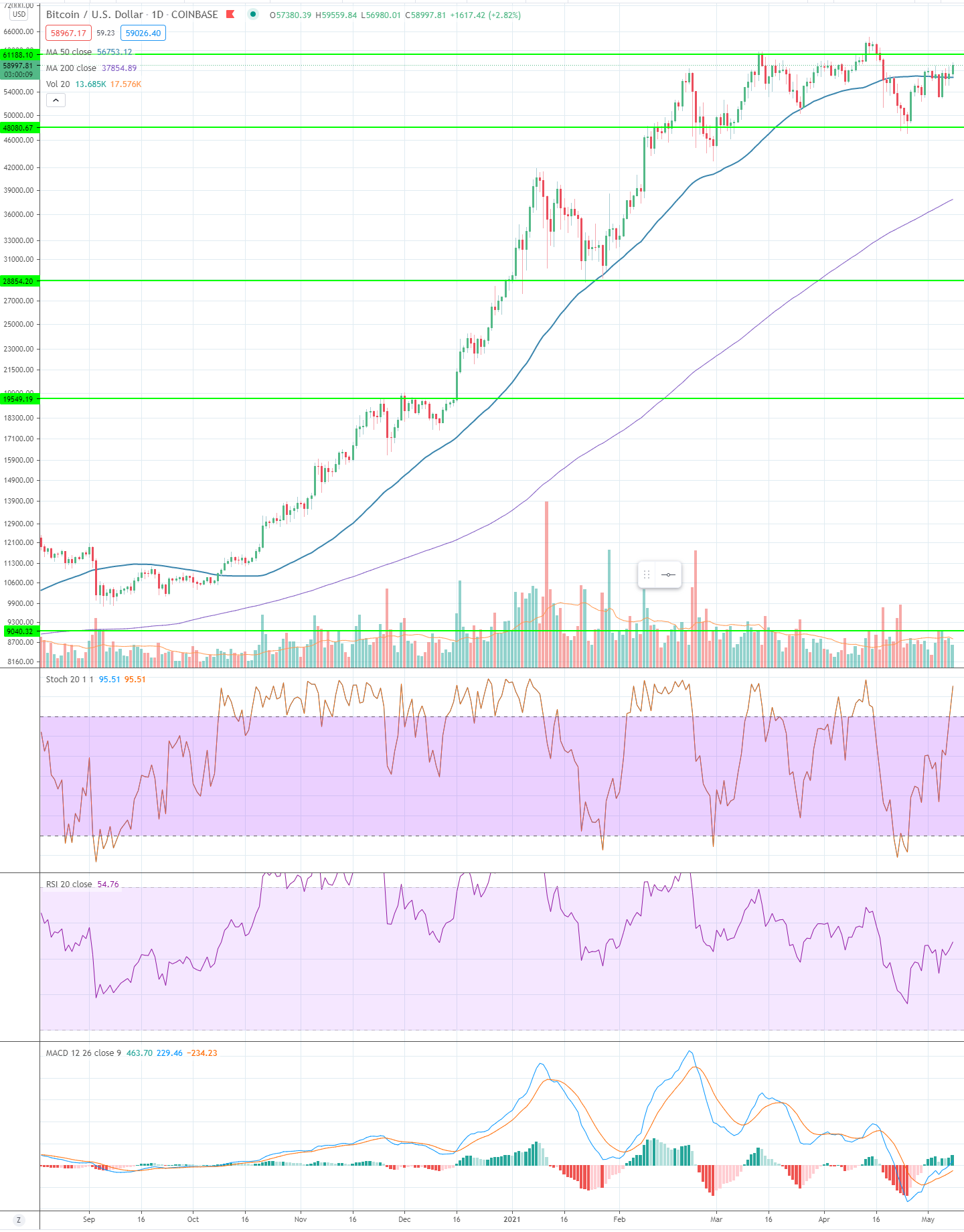 Bitcoin is looking good at it has moved above the 50 day moving average and $59K. This is a great base to move to $60K again.
We have never sold any Bitcoin. We started with $2000 and now have over $16K worth of Bitcoin. We realize that that is not a lot but all the Bitcoin that we have gotten since the beginning has been due to our mining.
We need to replace one of our miners as the power supply died. Both of our ASIC miners have died and it is not worth fixing them due to the costs are higher than what the miner would make in a year.
We need to find more PCs to get more miners up.
Our plan is to use crypto as a part of our retirement.