Hello everyone. I thought I'd share a recent wall painting project i did for a customer and give a short guide on how i did it. I think anyone with a minimal amount of patience can achieve this result, or better!

The home owner wanted a unique wall for his dining room that he was converting into a game room. This is the finished wall…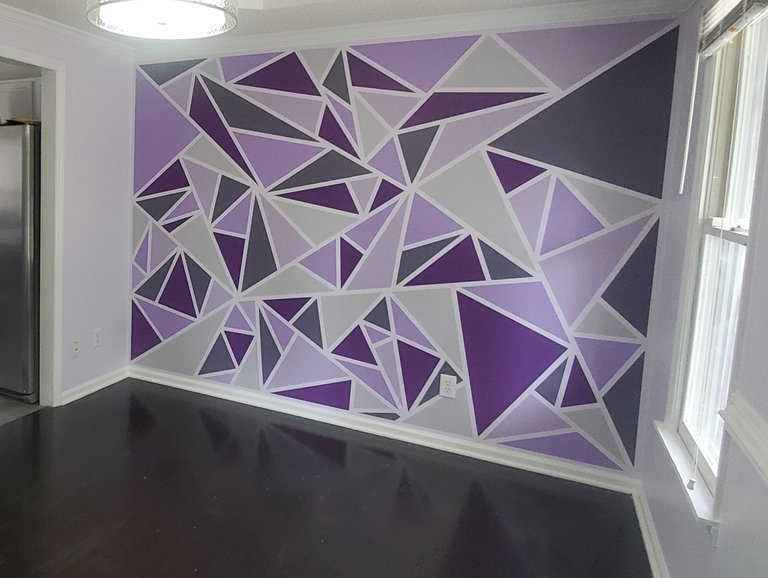 The first step is the most important as with any painting project, the prep work. First i filled any holes and imperfections with drywall joint compound and let dry. Then my least favorite part, sanding the patchwork and any wall areas that are not perfectly smooth. If the walls have been painted previously with a roller i sand the entire wall then remove the dust with a damp rag or towel. This helps the tape adhere better and gives you clean, crisp lines between the different colors and shapes. Now i prime and paint the wall with the base coat, this will be the color of the lines between triangle shapes. I let it dry 24-48 hours after the second base coat before the next step.
Now comes the fun part, laying out the design with tape. I used 1 inch 3M automotive tape but regular painters tape works well also.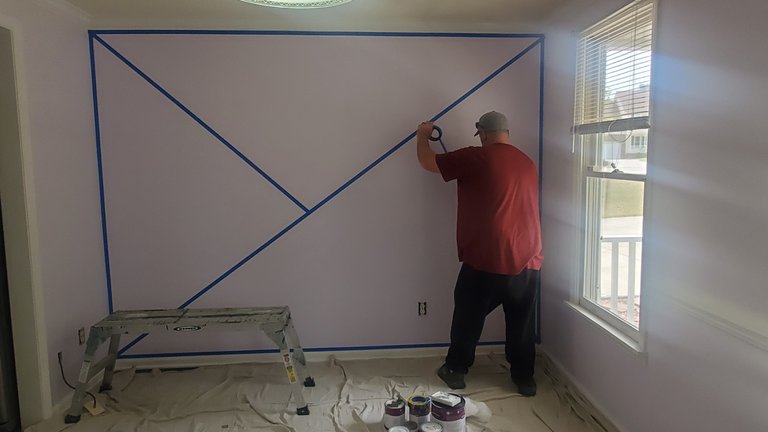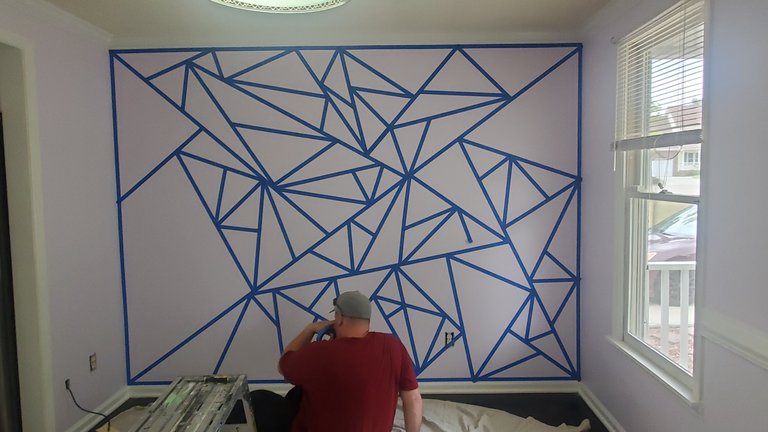 Next i chose which colors to put where, a small piece of tape in the center works or write very lightly with pencil.
Then i paint the triangles. Before painting each individual shape i firmly rub the edges of the tape to make sure there aren't any gaps where the tape did not adhere, this way the paint won't bleed under the tape and lines come out sharp.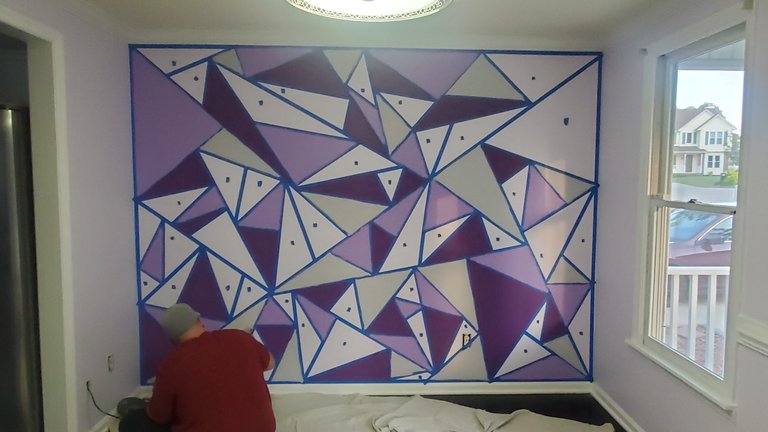 After letting the paint dry for about 45 minutes to an hour (depending on temp and humidity) it's time to carefully pull the tape off. The paint needs to be dry but not completely "cured" yet. Too wet and the paint will run and too dry it will peel off the wall. Just barely dry to the touch is how i usually do it.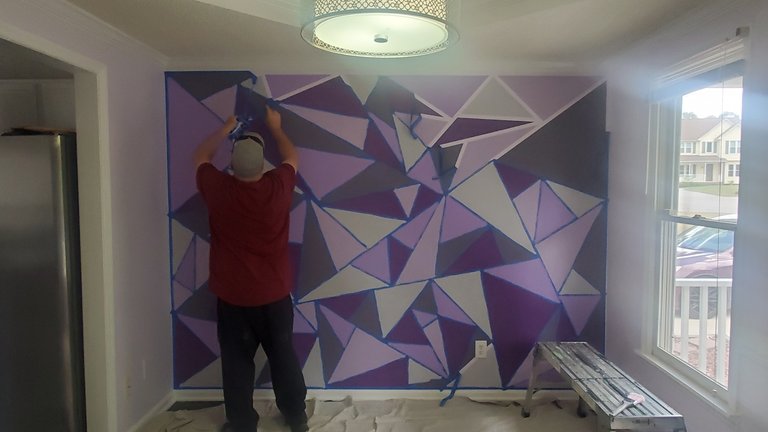 And the finished wall! It's not something i would put on one of my walls, but the homeowner absolutely loved it. I think it would be cool in a shop or business.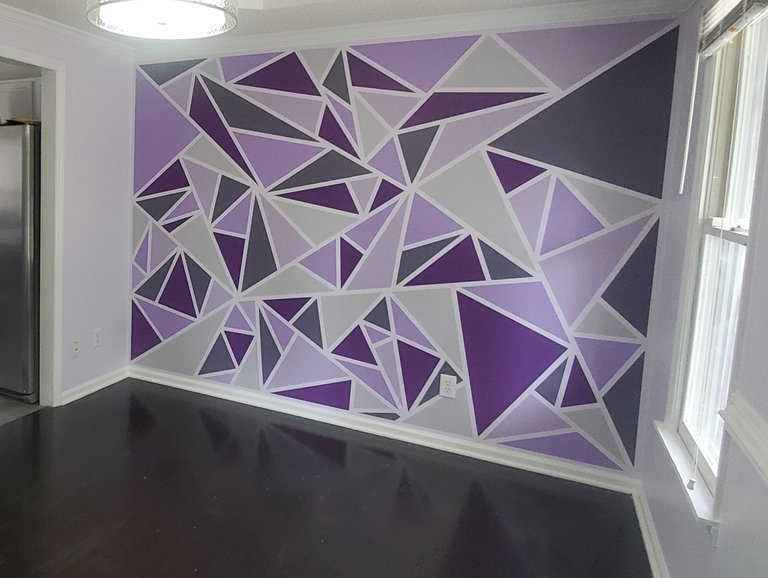 Take care and thanks for reading!