Welcome to @dlike-bd. This is an official curation account of DLIKE platform for Bangladeshi community. DLIKE is a social sharing platform that built on top of Steem blockchain. You can share useful links on DLIKE adding your own thoughts in the description.
We love to keep in touch with our friends and share different things on social media. If you like any article or video that you think other people will find it useful, you can easily share that on centralized social media. If you want to do the same on Steem blockchain, you can share that on DLIKE.IO.
We have recently launched Steem Engine tokens - DLIKER and DLIKEM. Now you can earn DLIKER token on your DLIKE post besides earning STEEM, SBD and DLIKE token.
What can you share on DLIKE?
You can share news, technology, cryptocurrency, sports, health, food, lifestyle, business, finance or anything you find useful that adds value to the lives of others.
When you share any link, there is a description box where you can write about the article or video in your own words. When you share anything, what you say about it, that matters. People find it more interesting to read your thoughts about the article or video and then read or watch the video.
How to post on DLIKE

Click on the top right-hand side button and you will see this.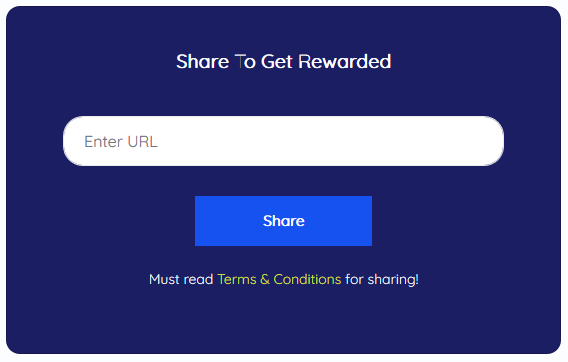 Paste the link that you want to share and click the Share button.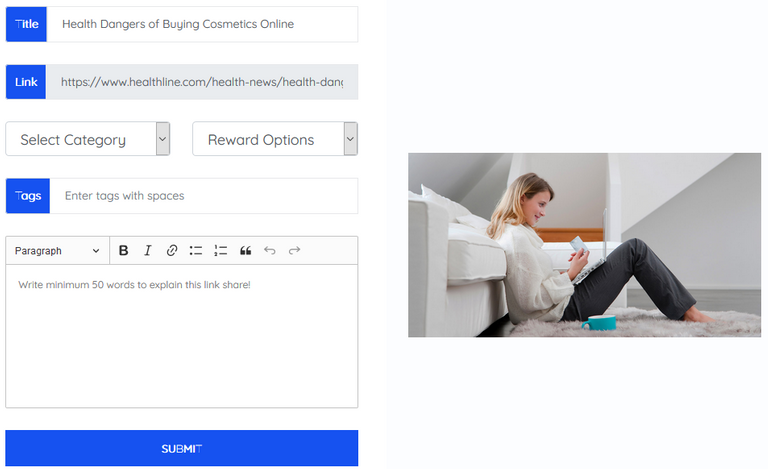 Now you can write or edit the title, select category, and tags. In the description box, you can write something about the post that you share.

Click the SUBMIT button and your post will be shared on DLIKE.
We invite all Bangladeshi Steemians to share any useful links that you like. You can use #dlike-bd tag so that it would be easier to discover your post. To keep in touch with us, you can join our official discord server. We can make DLIKE a better place to share any information that adds value to the platform as well as Steem blockchain.