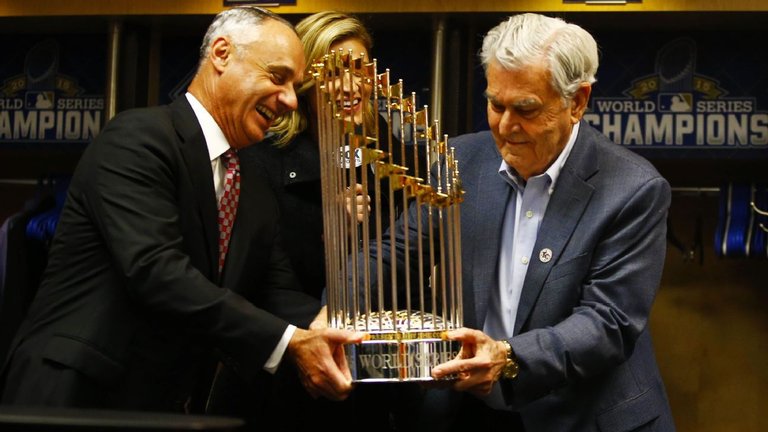 The Commissioner does not appear to be making friends within Major League Baseball.  He is upsetting fans and now many players voiced how upset they are at the punishment handed out by the Commissioner.
No players faced any punishment.  Many want Manfred to take the World Series Title away from the Astros.  
After Manfred called it just a trophy, Los Angeles Dodgers' 3rd baseman, Justin Turner, lashed out at the Commissioner.
He feels Manfred is out of touch with players and that he set the baseline.  Cheat and only your manager and GM face punishment.  You can still call yourself champion.
Shared On DLIKE
---