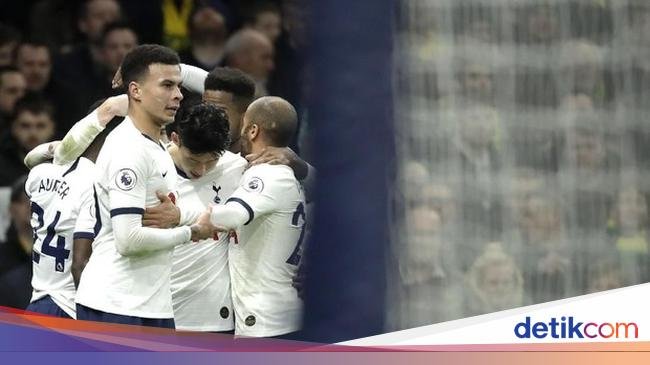 Berhasil menaklukkan Manchester City di kandang sendiri Tottenham Hotspur Stadium membuat Tottenham semakin percaya diri untuk menggeser Chelsea untuk finis di 4 besar klasmen Liga Inggris.
Kemenangan 2-0 bagi Tottenham berhasil dicetak oleh Steven Bregwijn dan Son Heung min menjadikan The Lilywhite naik ke posisi lima klasmen membuntuti The Blues.
10 pertandingan lagi yang akan kami lakoni membuat kami harus bergegas untuk bisa fokus mengumpulkan poin sebanyak mungkin ungkap Son.
Shared On DLIKE
---