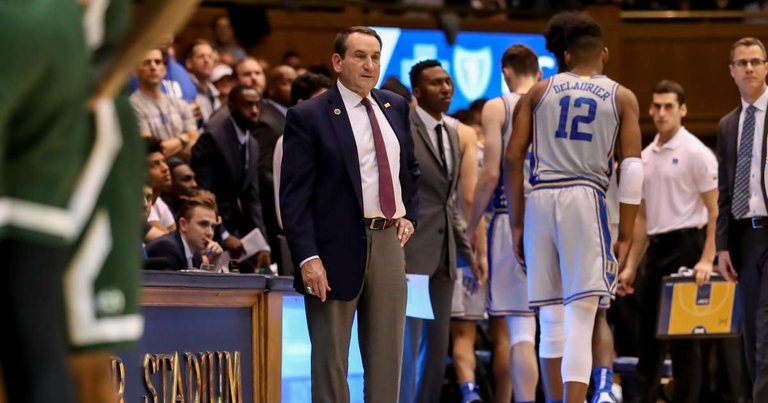 Head Coach Mike Krzyzewski pulled a bonehead move.  He should remember this the next time he feels the need to come down on one of his players for a similar mental lapse.
Duke notified the NCAA of a violation that was made by Coach K in a news conference after Duke's game.
When asked about recruiting in his hometown of Chicago, the Coach went into how much he loved it.  Here is what he said.
>"I just enjoy recruiting anywhere there's a good player, great kid who wants to come to Duke," Krzyzewski said, according to the Chicago Tribune. "We've had a few of those in Chicago, one that's there right now in DJ, and we're happy that they finally stopped the teacher's strike so he could go to Whitney Young and qualify to come here, although he's qualified. Chicago's a great town and I always love going back."
The only problem is this is a violation.  DJ Steward is not committed to Duke, according to the NCAA.
Stewart posted on Twitter his commitment along with a blog post.  The NCAA only views those who signed letters of intent as committed.
Hence why Coach K is in a bit of hot water over this.
Shared On DLIKE
---