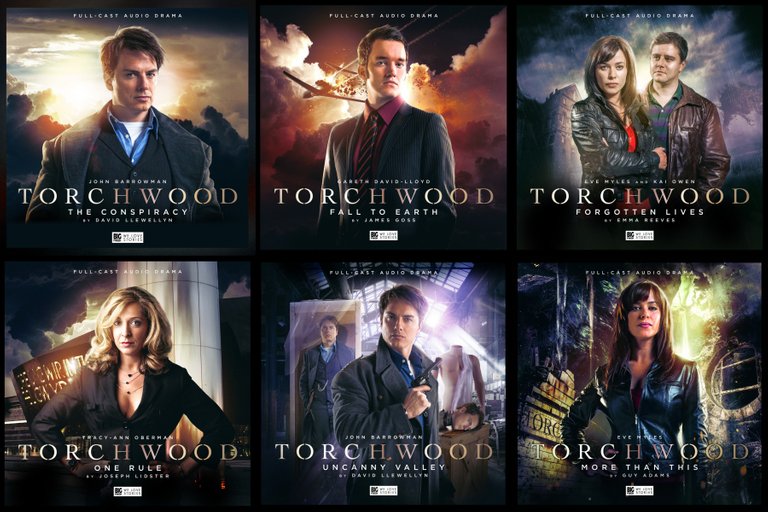 Big Finish obtained the license to use characters and properties from the 2005 revival of Doctor Who in 2015, and among those was Torchwood, the 'adult' spinoff of Doctor Who, that was half immature, silly garbage (looking at you Day One), and half (maybe less than half) dark and nuanced masterpiece (Children of Earth).
Astonishingly, Big Finish's first series of monthly audios has an incredible hit rate of 5/6, with two of them genuinely among my favourite Torchwood stories so far. Let's take a look:
The Conspiracy by David Llewellyn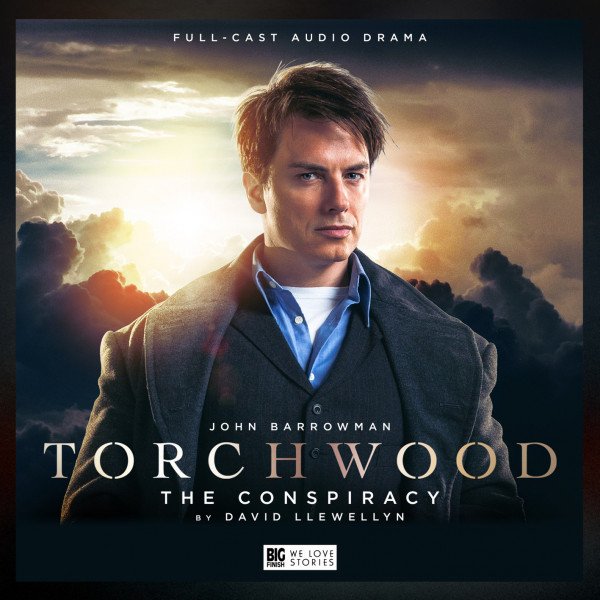 Starring John Barrowman
I listened to The Conspiracy quite a while ago, so as a result I don't remember much about it, although I do remember enjoying it a lot. I did look up a plot summary for it so I'm not completely in the dark here! The Conspiracy focuses on introducing 'The Committee', a sinister alien organisation that is mentioned in most early Torchwood audios. Jack is interested in George Wilson, an ex-reporter who is now a conspiracy theorist, giving talks about this Committee. As I said, I did enjoy this one a lot, and I thought it was a great introduction to the range, working as both a standalone story, as well as setting up an intriguing arc with The Committee.
8/10
Fall to Earth by James Goss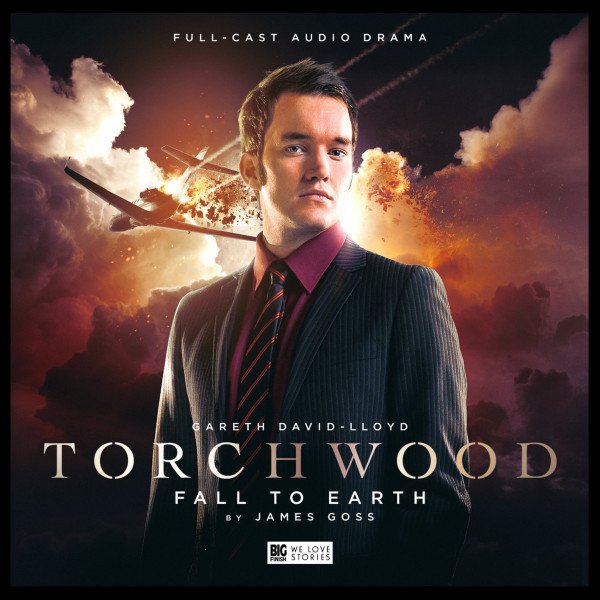 Starring Gareth David-Lloyd
Fall to Earth sees Ianto Jones alone on the crashing SkyPuncher, the first commercial space flight, with only a call center employee, Zeynep, to talk to. Fall to Earth is utterly brilliant. It's endlessly witty, charming and suspenseful, and the two leads play off each other excellently, I was cracking up at Zeynep's repeated 'Mister Jones?' with various inflections. We get great character explorations of both Ianto and Zeynep, highlighting them both as nuanced characters. It's just a brilliant script. We get moments of intensity broken up by calmer segments but despite this I felt it was maybe a little repetitive at points. Only a small problem though. There's a small mention of The Committee here as well, but it's mostly inconsequential. This is a very standalone story which I would highly recommend as a first Torchwood audio to give this sort of thing a try, especially if you like Ianto (and who doesn't)?
9/10
Forgotten Lives by Emma Reeves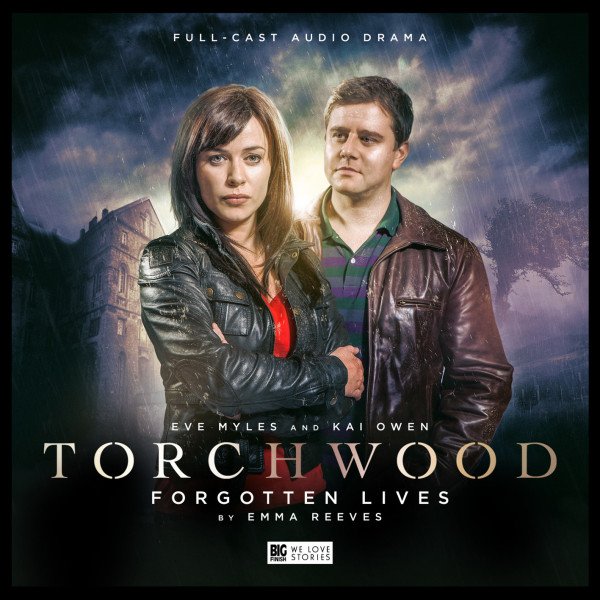 Starring Eve Myles and Kai Owen
Despite excellent performances from Eve Myles and Kai Owen, I'm really not a fan of Forgotten Lives. It's by no means terrible but a lot of it didn't sit right with me. Forgotten Lives takes place after series 4 of the TV show, Miracle Day (it's not required viewing), and Jack has been out of Gwen and Rhys' lives for 5 years. Then one day, they get a call from a nursing home, Captain Jack wants to talk to them. The plot is decent, there are some fun sequences and I appreciate the development of The Committee, but there are also a lot of overly emotional moments that didn't feel earned, and a particular scene with a particular character whose name starts with 'A' just felt nasty to me. The resolution was also quite weak. Definitely my least favourite so far, but still decent.
6/10
One Rule by Joseph Lidster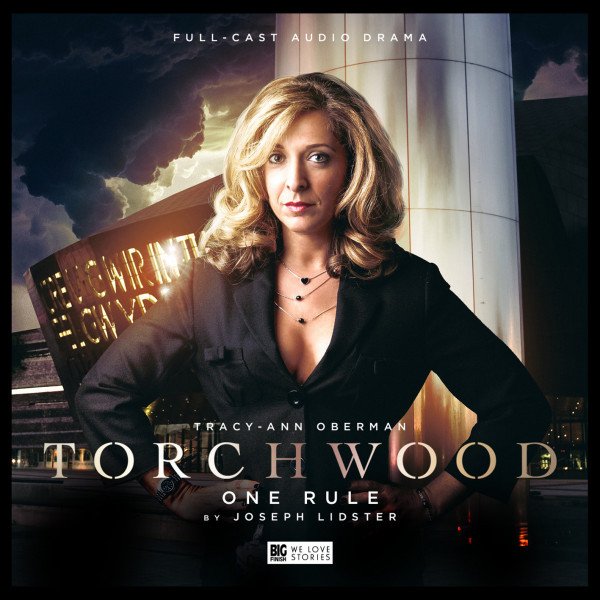 Starring Tracy-Ann Oberman
One Rule stars Tracy-Ann Oberman as the wonderful Yvonne Hartman, the former (now dead) boss of Torchwood One, as seen in Army of Ghosts/Doomsday back in series 2 of Doctor Who. One Rule is the first Torchwood audio to take place before the show. Yvonne is in Cardiff visiting Torchwood Three and ends up in a race to protect potential mayors of Cardiff from a monster. One Rule is a really fun romp but also an amazing character piece for Yvonne, with her confrontation at the end particularly brilliant, giving her appearance in Doctor Who more depth. There are also some fun references to Doctor Who and Torchwood throughout, like the cover-up of the shop dummies in 'Rose' (S1E1!) and Yvonne talking to Ianto on the phone. I had an absolute blast with this audio and it felt lightning fast, but there was still a lot of substance. My favourite Torchwood audio of series 1.
9/10
Uncanny Valley by David Llewellyn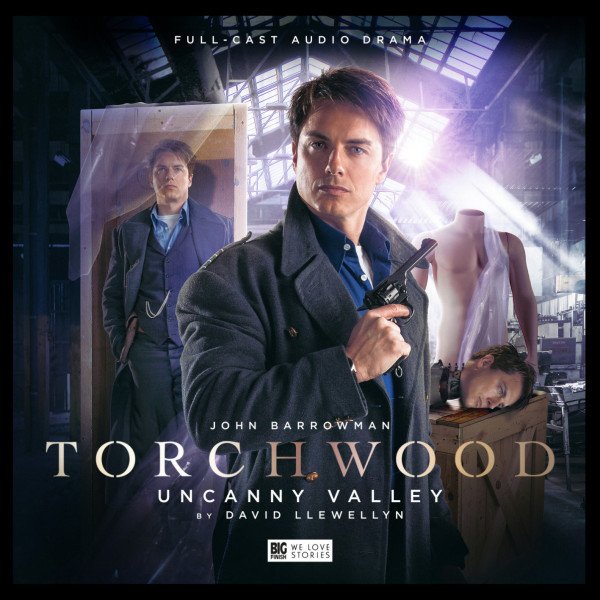 Starring John Barrowman
Uncanny Valley is a unique little character piece focusing on billionaire Neil Redmond and his relationship with his clone, who is entrusted with all of his public appearances since his car crash left him in a wheelchair. Jack thought something was wrong after seeing him so much on tv, so he goes to investigate. I did enjoy Uncanny Valley, and I thought the relationship between Neil and his clone was fascinating, as well as the interesting Committee connection, but I felt like there was something missing to make it truly amazing.
7/10
More Than This by Guy Adams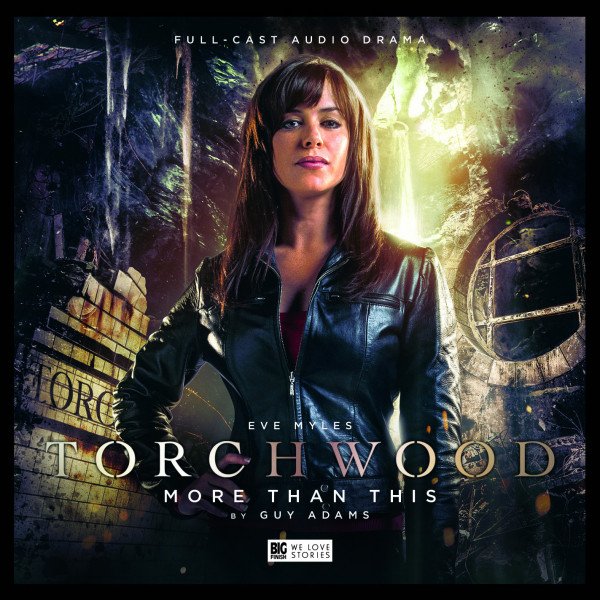 Starring Eve Myles
More Than This is a lot of fun, focusing on Gwen trying to get planning permissions for new Torchwood HQ, so she grabs Roger Pugh and takes him out for a day of fighting aliens and protecting the world. More Than This is a sort of sequel to Forgotten Lives, as it follows Gwen rebuilding Torchwood after briefly reconnecting with Jack 5 years after Miracle Day. It's also the first audio to not feature The Committee at all! A welcome change in my books. Pugh is hilarious, but also incredibly human, so hearing his reactions to the various aliens and perspective on the (in his eyes) unnecessary Torchwood is a blast. Eve Myles is on top form as always and Gwen's banter with Pugh is excellent. I really enjoyed the variety of threats that the two encounter, and the Lovecraftian one at the end was a particular highlight, it also featured a great character moment. A very fun audio that I definitely recommend!
8/10
So overall, a really solid start to the Torchwood monthly range, with Fall to Earth and One Rule the highlights for me. The high quality of releases so far has made me very excited to continue with Big Finish Torchwood!
Link to my wordpress: https://comparestorereviewsdw.wordpress.com/