Wuf!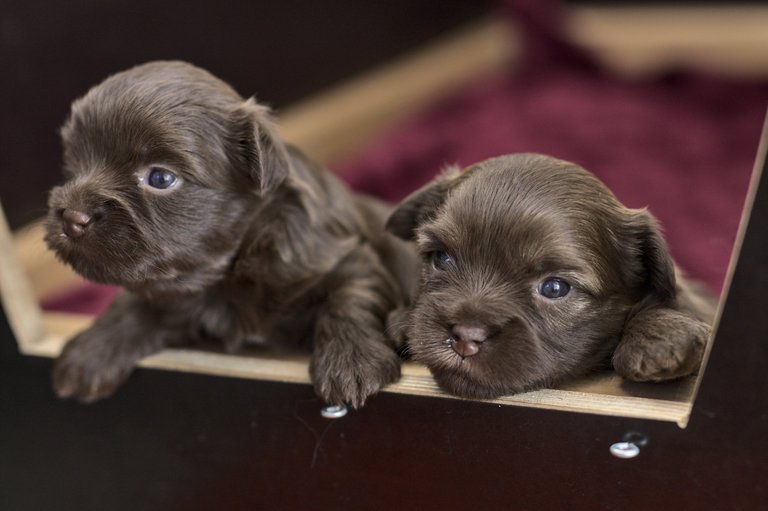 How cute my puppies are! The one on the left is Taras, and the one looking straight at Daddy in the above picture, is Oleksi.
Taras is smaller and darker, energetic and full of life. Oleksi is quite fat, very composed and easygoing. I'm starting to feel like Miro has chosen Taras as his favorite. Leo and Mommy don't like to pick any favorites, but I am not sure about Daddy, but Oleksi seems to like him.
They are three weeks old now. When they were born, Taras weighed 155 grams, and Oleksi 143 grams. Today Taras was 626g, and Oleksi weighed 818 grams.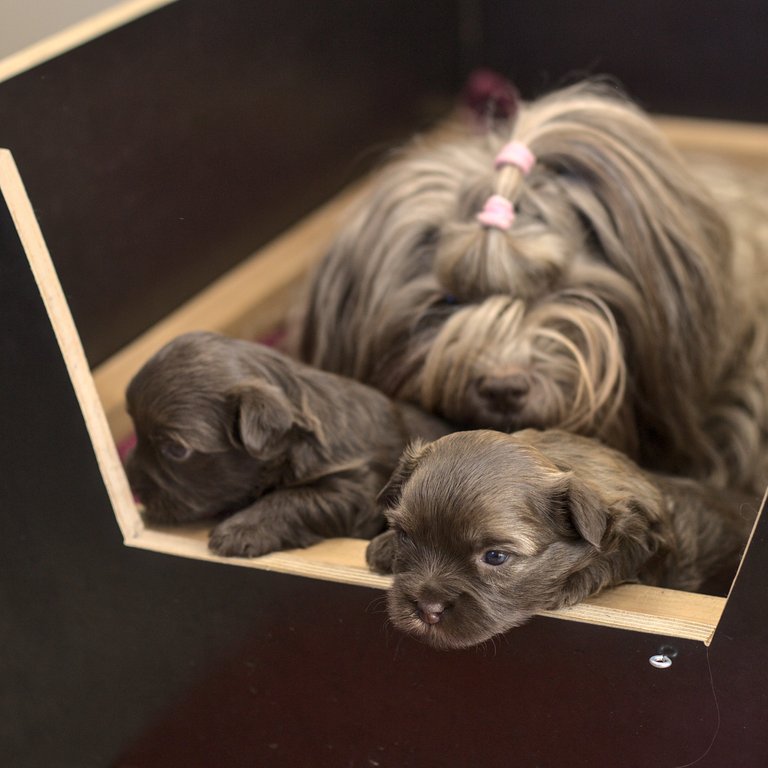 I wanted to join my boys to create a happy family portrait, or few.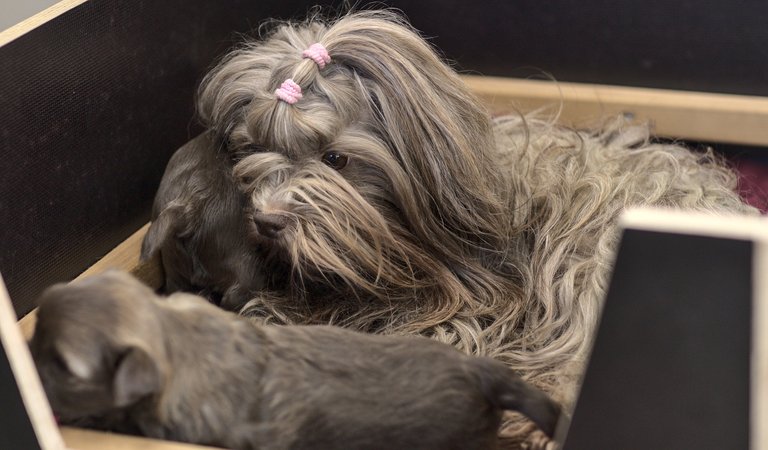 They were a bit all over the place.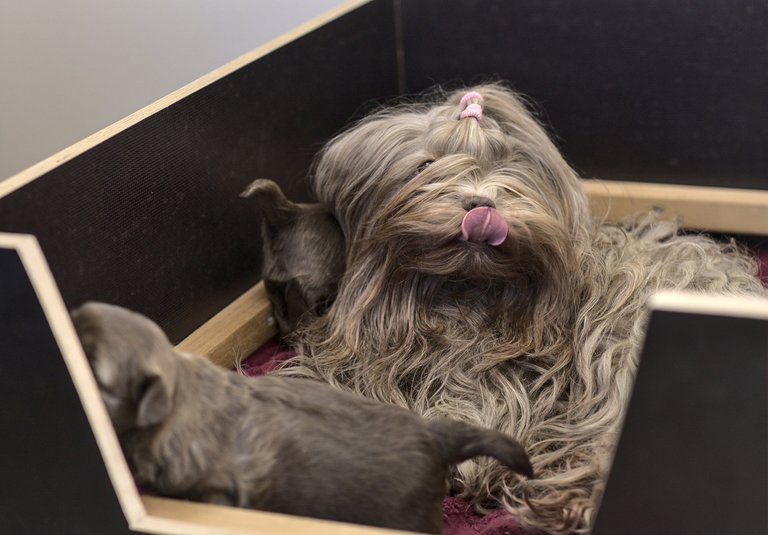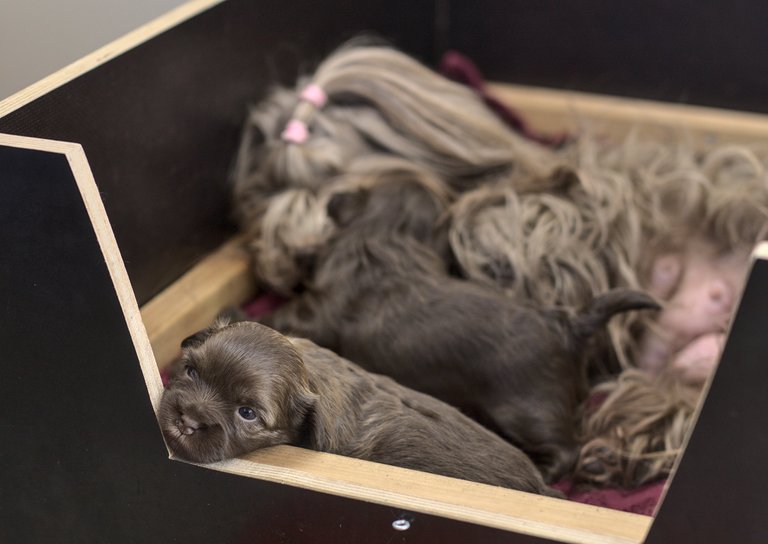 Taras wanted to eat while Oleksi was more interested in all the lights Daddy had brought into the room.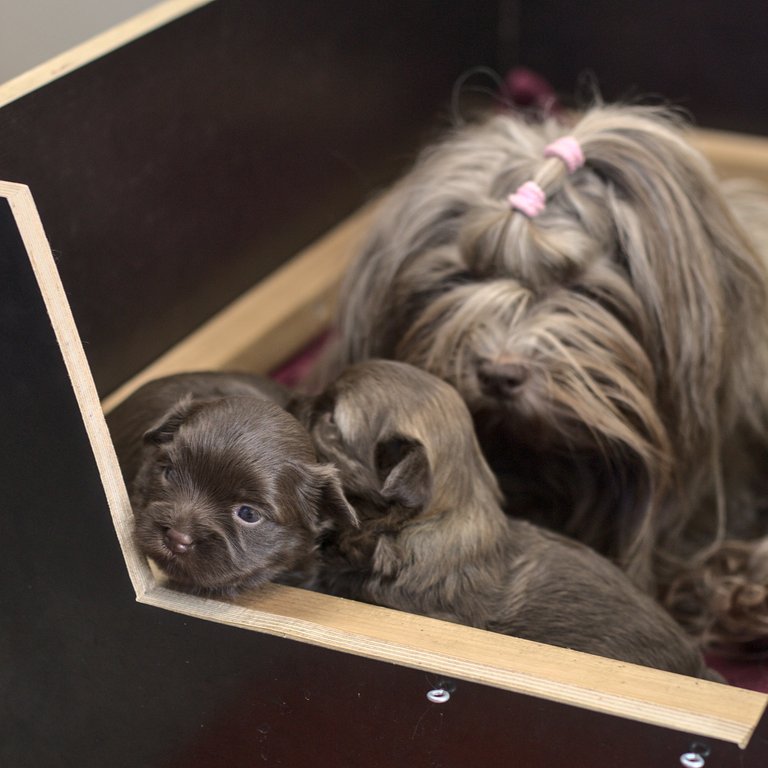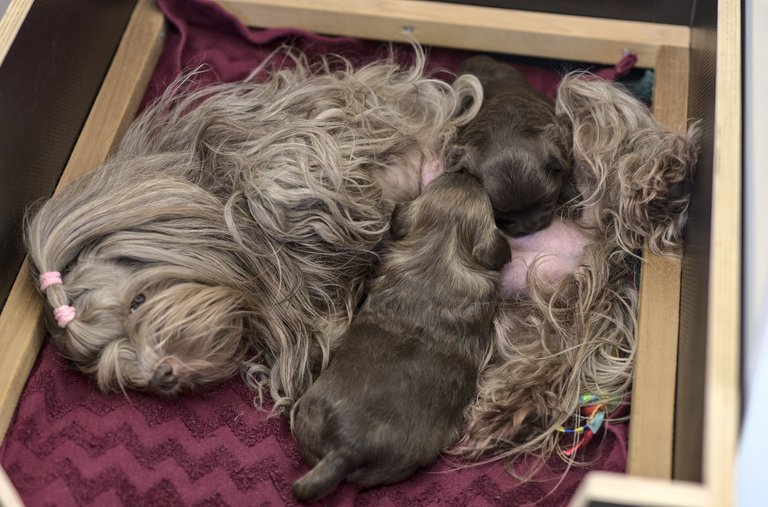 The boys became hungry, so I let them eat. Daddy took some video too...
Oh... Hi Muffin!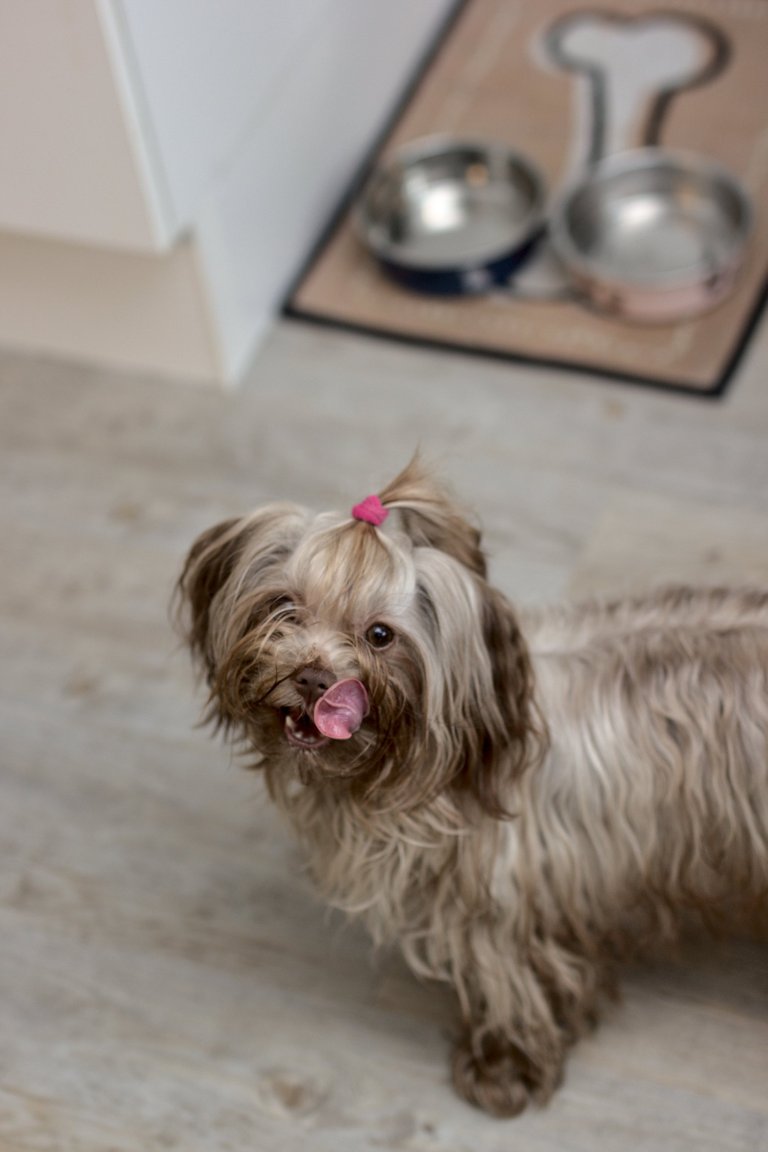 Muffin has been doing the dishes. (She always likes to lick all the bowls squeaky clean.)
Happy National Dog's Day to all Finnish dogs!
Poff, poff! 🐾