You find weak attempts at bagels and donuts
at slarbucks, but here, they are shooting for an American experience.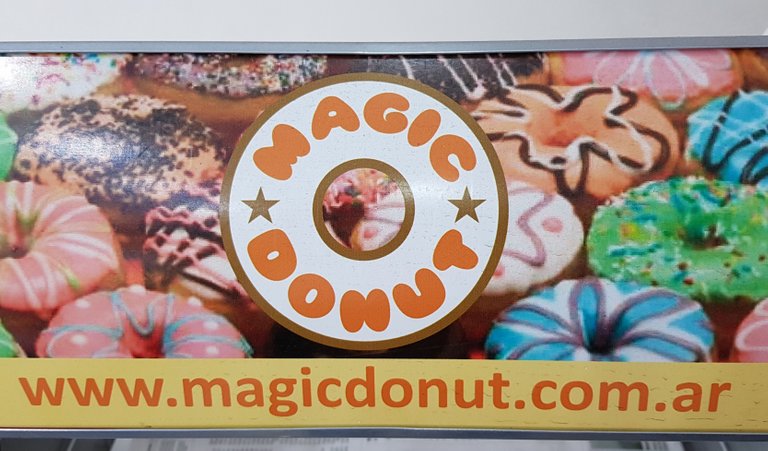 They get it right on most of what they do.
Either way, I will take it. The 15% drop is due to some of the fillings and flavors being a tad off, but they are fresh and delightful. The coffee is better than that of the other name I almost mentioned.
backstory
My son and I were out and about looking for a glove and ball (yes for baseball). We stopped into a shop that had one and asked the lady about them.
I had my son ask (sometimes my accent offends).
Do your have a ball and glove for baseball?
No, we don't carry those.
But we saw one in the window.
Only for kids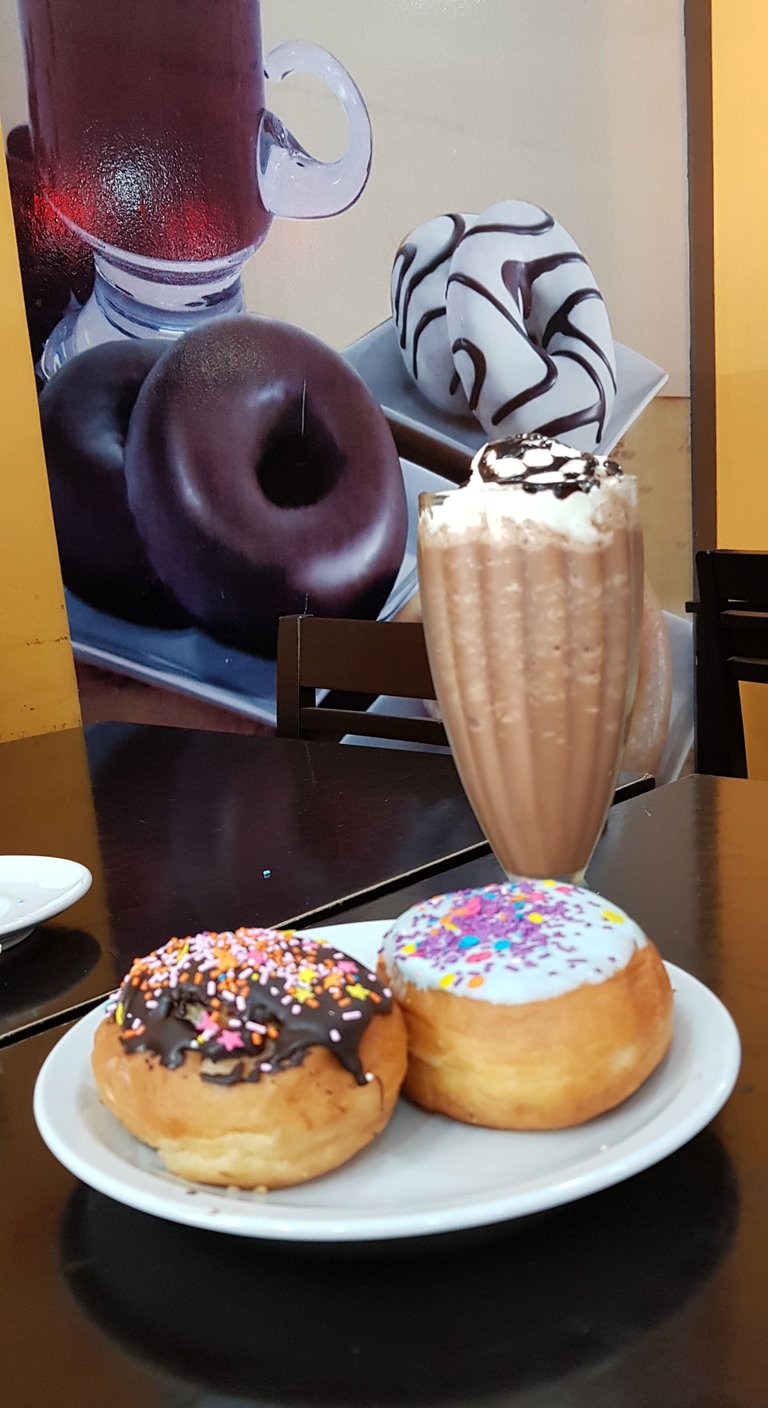 I walked her over to it and pointed the adult version out to her.
She stomped over and seemed pissed off that I would correct her.
She refused to sell us the glove or a the ball to go with it.
We were the only customers in the store so I assumed, as usual, that she just doesn't like using the cash register or bagging things. Not our loss. I'll hang outside the store someday and see if I can get someone older to buy for me.
We went out for donuts instead.
One thing I like about Argentine coffee is that it's strong and these didn't disappoint.
We each got a cold coffee and a couple donuts. I avoid 'dulce de leche' but my kids love it.
Let me translate that one. Some donuts are filled with 'Milk Jelly'. I don't like it but I have made it.
Two cups any size - sugar
One cups same size - whole milk (condendsed -use slightly less)
Heat until thick as tar.
Done.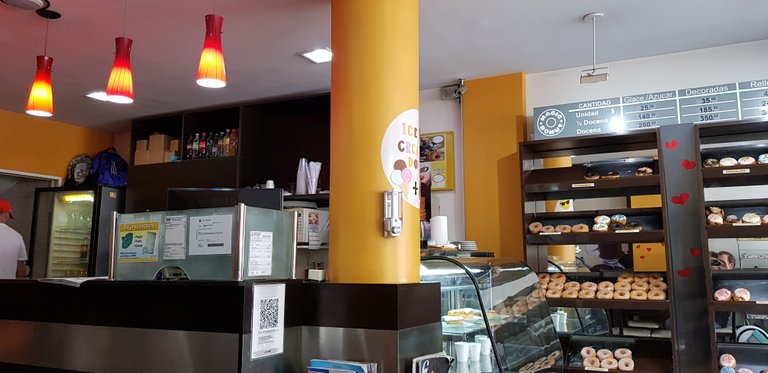 A police officer came in right before I snapped this one.
No, they don't have a habit of stopping for donuts, they barely know that donuts exist.
If it were not for the popularity of Homer Simpson, nobody would have any idea about them. There is one air-channel that plays nothing but "Los Simpson" and has for 20+ years.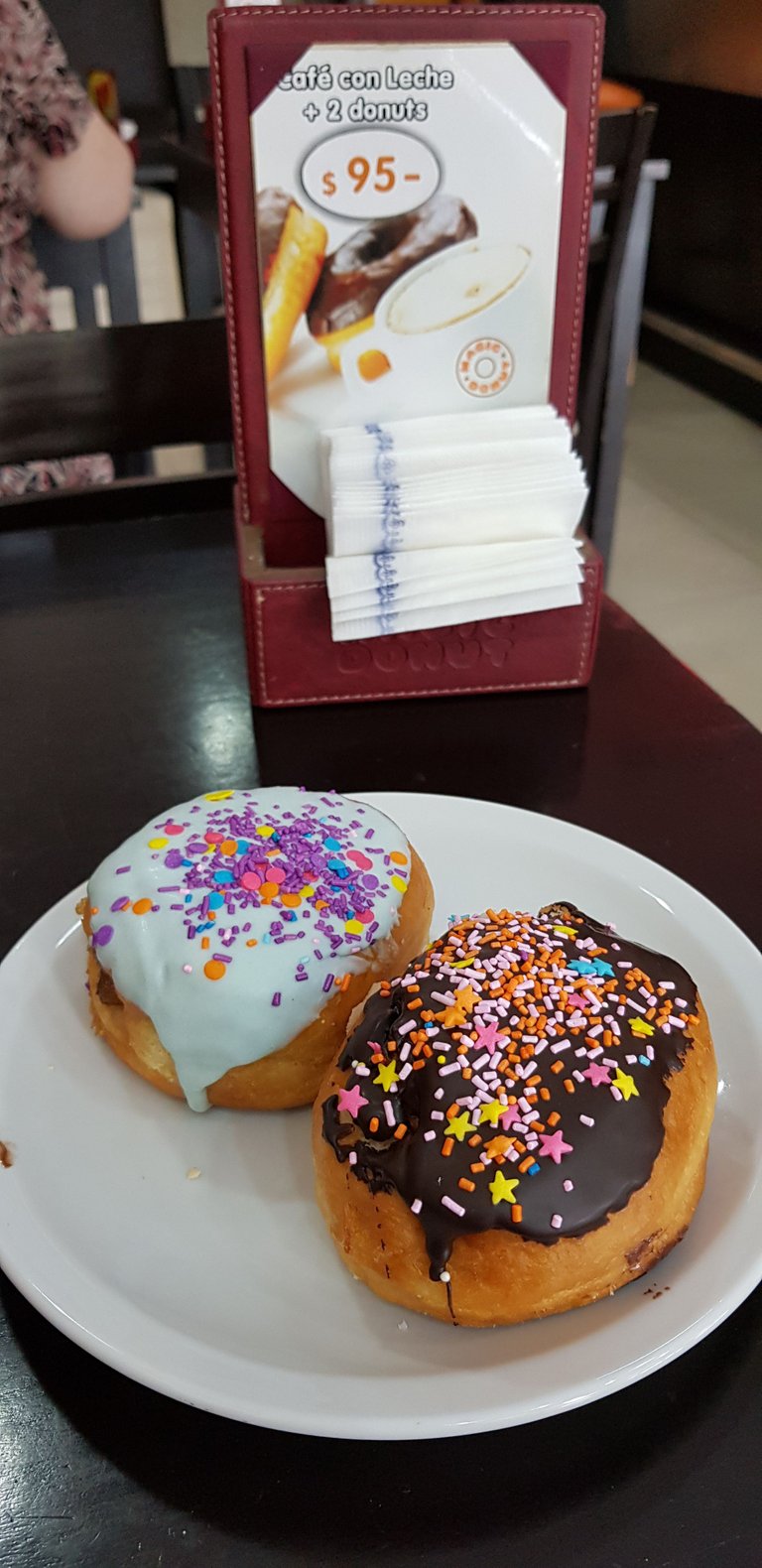 I was going to snap a shot of of the officer, but I have successfully avoided police contact except for the one in my neighborhood, casual conversation, and I don't want to start anything new now. Since nothing is illegal, there is almost no reason for them to talk to you or vice-versa.
You can get two of these and a hot coffee for $95.00 but we paid a bit more to have cold ones (it's summer here still). The one on the left is apple filled. I have been trying to get pie stores to build me an apple pie but I keep getting apple cake for some reason. Pies here are filled with sweet potatoes - try to wrap your brain around that. The other donut was filled and topped with chocolate.
We ate till we were full. Charged our electric unicycles and then made our way down the road to pick up some large rats for the babies. You have to know me to know what I am babbling about most of the time.
If you zoomed in on the photo above, you would find out that a dozen costs $265 and twelve of the decorated or filled ones would take $350 out of your pocket.
I have not been in the USSA since the late 1990's but I would guess by the dollar rates here that a dozen donuts cost about u$s16.00
I would have gotten a dozen but I didn't want to accidentally feed the rats to the kids and the donuts to the snakes.
---