Gb instagram v1.30 is a famous instagram Mod that lets users not only share Images, videos and stories it also allows them to download any Image or Video from Instagram without having to screenshot and crop the image which will pixelate the image or without the aid of any third party application. you can also copy bio, comments and many more.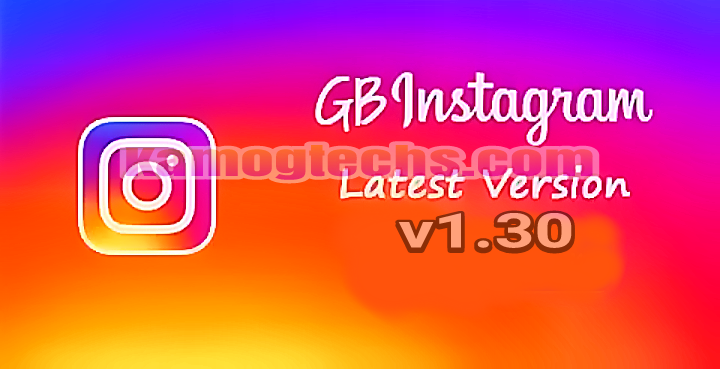 Gb instagram was Modded by the famous Gb whatsapp developer Atnfas Hoak and it doesn't replace the official instagram (you can have both instagram and Gb instagram on the same device) when installed which means you can use two accounts on the same device.
The Gb instagram v1.30 update has fixed many bugs that were in the old version GB instagram v1.20 and also added cool new features. if you are a Gb whatsapp user you will know how awesome it is over the official whatsapp, the same goes for the Gb instagram.
CHANGELOG of GB instagram Version 1.30
New Server Themes for In-App Download
Added Options to Theme Profile Screen
Options to Theme Notifications Screen
Fixed White line on Home Screen
Many More Fixes
READ ALSO: Download Pes 2018 for Android
Version Info
APP NAME GB instagram
Version Name 1.30
Last Updated Jan 9, 2018
Android Version 4.0+
Total Downloads 500,000+
Size 39.7 MB
Developer Atnfas Hoak
Download link:
https://wp.me/p9wERn-aK
If you want to know the cool features of Gb instagram then check out our post of Gb instagram v1.0.