dPoll Do you use appics for android on STEEM?
---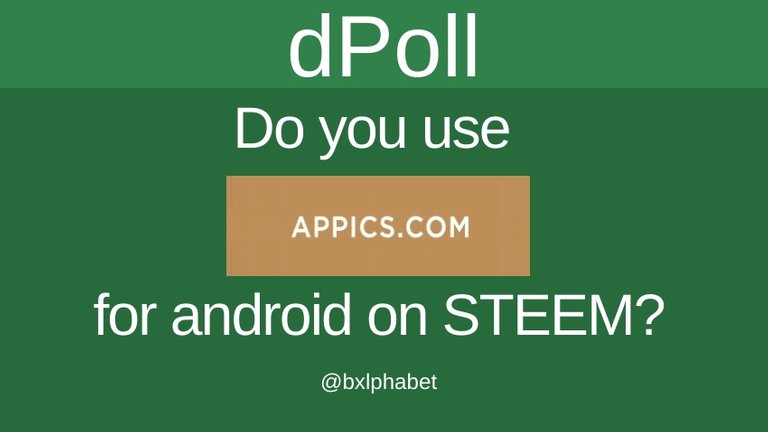 I do not use my phone much, but soon will be on travel. People have recommended I download appics and use it for posting during this time.
I tried to find appics for android to download it and could not.
If you can give me any step-by-step help to get appics on my phone, I would really appreciate the help!
---
Here is how you get appics on your android phone.
---
I have appics, but do not remember/know how to get it on the phone.
---
I do not use appics for android.
---
Other (please tell me more!)
---
Answer the question at dpoll.xyz.