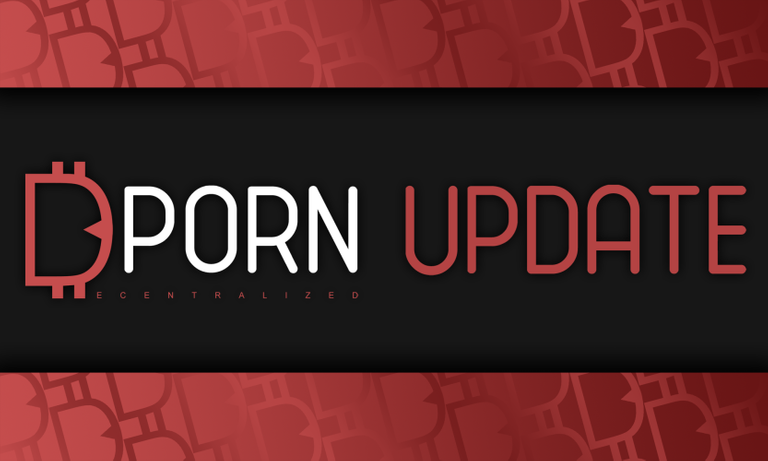 Contest
Lets get straight to it, there's a contest up from us where you can win some SBD.
The contest will be all about you. Make a video starring only you.
Entries for the contest can be made for one week, until this post pays out. To enter your video, make sure to upload it to Dporn and tag it with dpornsolocontest and post the link to it in the comments of this post.
Winners will be determied by the community. One week from now we will make another post with all valid entries and the community can vote for their favorite video there, more on that will come in a week, but will be as simple as voting for a comment.
Only verified creators are eligible to enter so if you haven't already verified, please do so here to the VNCC discord server to get approved for it.
Current Dporn NSFW Community:
We have a growing community of original NSFW members as you can see. Feel free to enter in our contest people!
@persefone, @muksihs, @kassy-cage, @bitfook, @canadian-vixen, @ellie-silk, @lenarose, @foxe, @bella27, @misscassy, @o0pepper0o, @presleyhart, @nsfwcouple, @pupmisfit, @themistress , @shonariver, @marysweet, @sexyvenezolana , @lara1709 , @haileyscomet , @sexypussy , @n0game , @parejavzla , @vikingbeast , @royaltifffanpage , @joey-fancy, @themistress , @h4des, @pupmisfit , @lilycampbell , @porn.hunter , @jax-stone, @sweetasianpussy, @emeraldserpent, @shonariver , @dontoribio , @naruuto , @arubaplay , @frecisaac94 , @alessandrapace, @reneeblack
Prizes
First Place will get 7.5 SBD.
Second Place will get 5 SBD.
Third will get 2.5 SBD.
Where To Reach The Dporn Community
You can reach us in many spots below:
Discord: https://discord.gg/n9Z4qFc
Twitter: https://twitter.com/dpornco
Reddit: https://www.reddit.com/r/dpornco
Telegram: https://t.me/joinchat/H3ILwBJub9Y98Idsl9t8IA
Github: https://github.com/dpornco/DPorn