Hello Steemians!
I'm back!
As I mentioned the other day I have several projects I'm working on right now. One of them is @cuddlekitten and I have finished few more poses. It was a quiet and peaceful Sunday, I had some free time and I felt inspired. Pencil flew over the paper and it was almost effortless. The sketches were quick, my hand was just flowing and I'm pretty happy with final results. And then I fell asleep at 7pm and slept for 13 hours.
I'm just waiting for them to be added to the show, and once that is done you'll be able to see them. :)
And now, without any further ado, here are the latest poses made, and a sneak preview: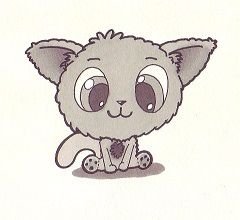 This one is cute.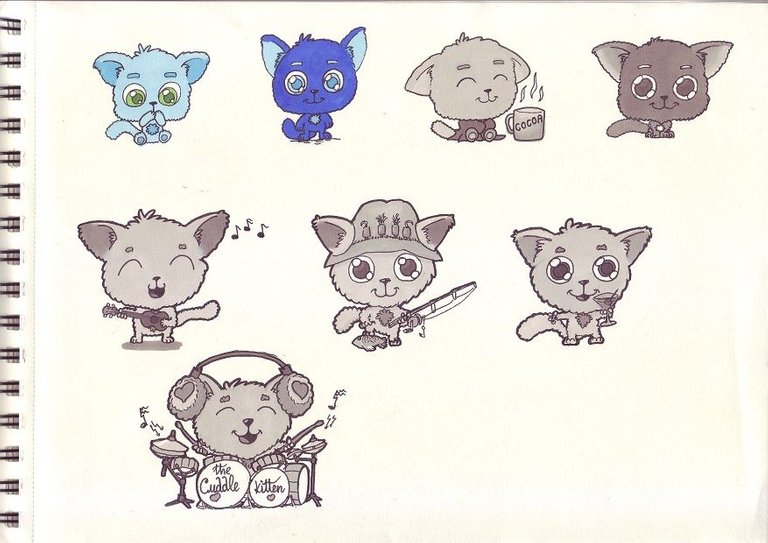 The two blue ones and the dark one will not be used (Not until I make more of them). I was playing with colors to see how they would look and they turned out pretty good. Maybe a bit dark. I would love to add color to them but for now I'll leave them as they were. We'll see.
Here are the original two pages. I've decided to leave the doodles, and other things on the page. It's what I usually do when drawing and testing things out. My excitement was so great that I didn't even turn the paper when I started. Fresh markers, imagination running at full power and I've decided to just let it take me away.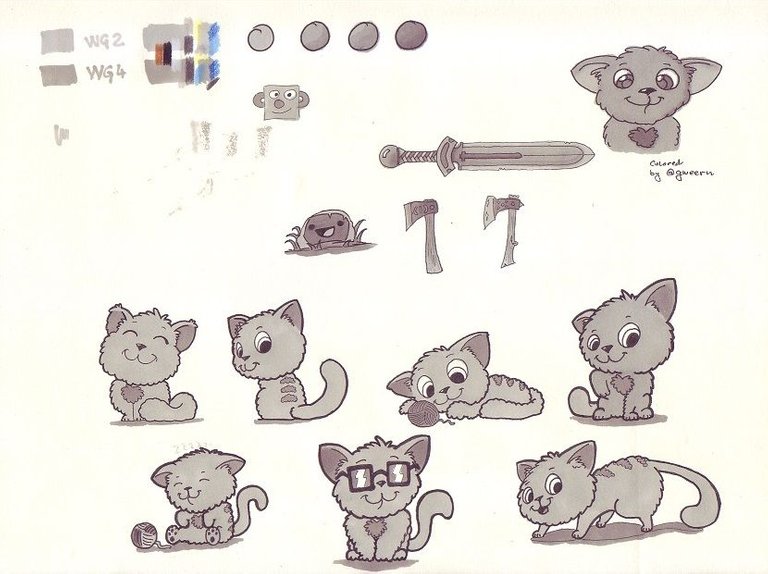 I know you've seen those, but you haven't seen the rest of the page - and the part where I was testing out the markers. :)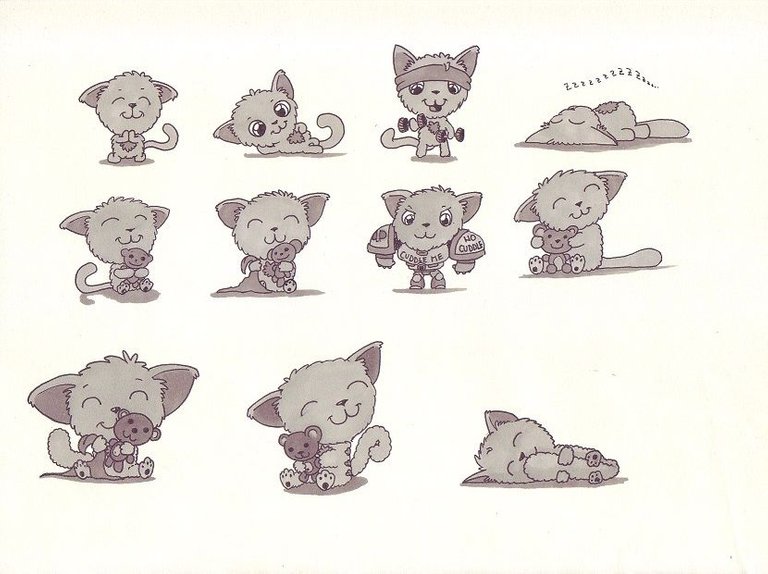 This is also the page you've seen before but I wanted to share it so that all three are in one place.
I'm glad to be a part of this project. It's fun to do, enjoyable and engaging. I've learned few things as well. I will be adding more poses in the coming weeks and if you would like to see them keep an eye on the kitten.
Have fun and keep steemin!
@zneeke