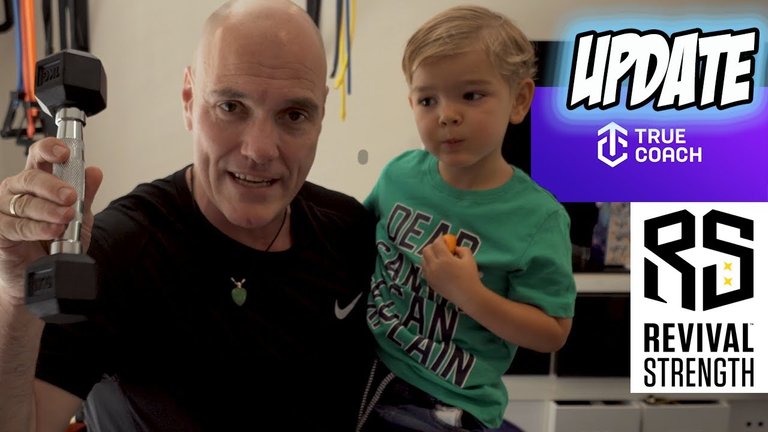 ---
Hey Everyone and @dtube,
True Coach and Revival Strength have made such a difference to my fitness, and with the help of my trainer Anthony, I am now about to move onto the next level. Over 50 workouts completed and Sam still loves to work out with me, which is awesome.
Now on the next phase.
We are trying to pass 1000 subs by Christmas, I hope you can help.
SUBSCRIBE: https://adsoul.org/SUBSCRIBE
Don't forget to SUBSCRIBE if you are into that sort of thing.
You can also see us here on other media platforms:
Facebook: https://adsoul.org/FACEBOOK
Twitter: https://adsoul.org/TWITTER
Instagram: https://adsoul.org/INSTAGRAM
See you in the next Adventure
Music Supplied by the awesome people at Epidemic Sound: https://www.epidemicsound.com/
Disclaimers: all opinions are my own, sponsors are acknowledged. Links in the description are usually affiliate links.
---
▶️ DTube
▶️ YouTube